On this edition of Show Us Yours, take a look at Steve's Yamaha TZR125. Want to see your pride and joy in our magazine, on our website and on our social media pages? If so, fill in the form here>>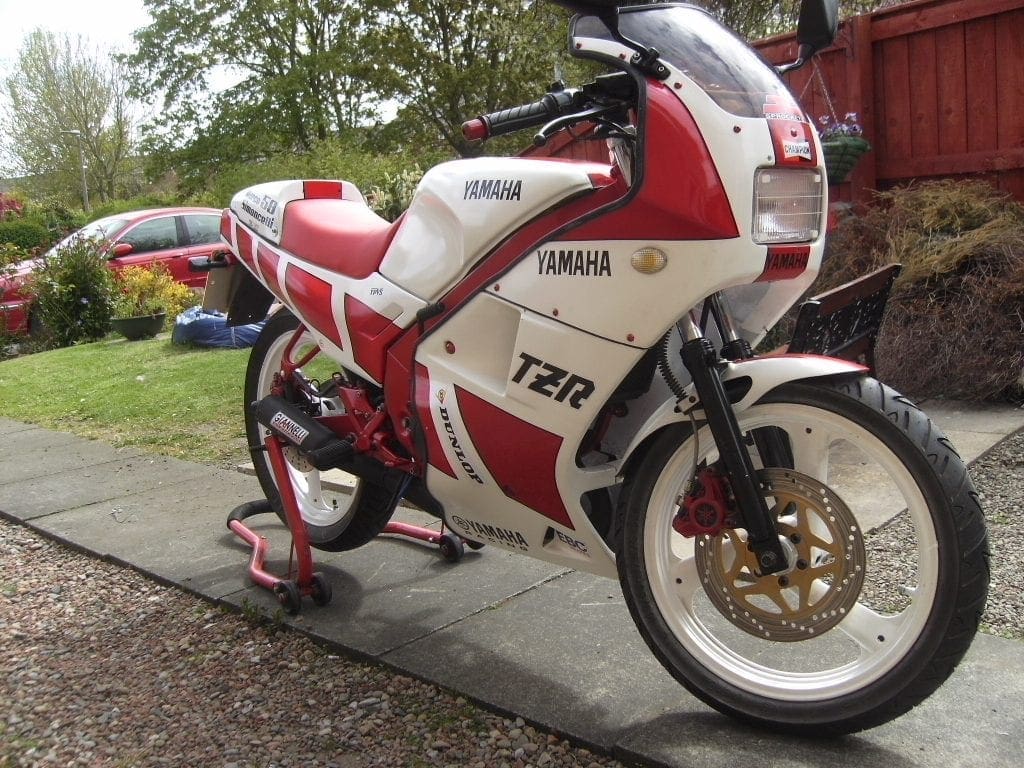 I have been restoring this bike for about five years now, so I thought you might want to see what can be achieved and feature it in the next issue. I went for something a bit different, the tank and forks were replaced, as the old ones were shot, new side panels purchased, frame and swingarm shot-blasted and powder-coated in red (the purists might not like it), the engine was inspected, cleaned and painted in high-temperature matt black paint, Giannelli exhaust, full working power valve fitted.
It's been painted by myself, so it's not perfect but it's OK for now. Still, it's a real head-turner and gets comments where ever it goes. I am just starting my next project which is a TZR-based special with a YZF-R125 front and rear-end grafted on in Kenny Roberts style yellow and black paintwork will send some pictures when that's finished!
Take a look: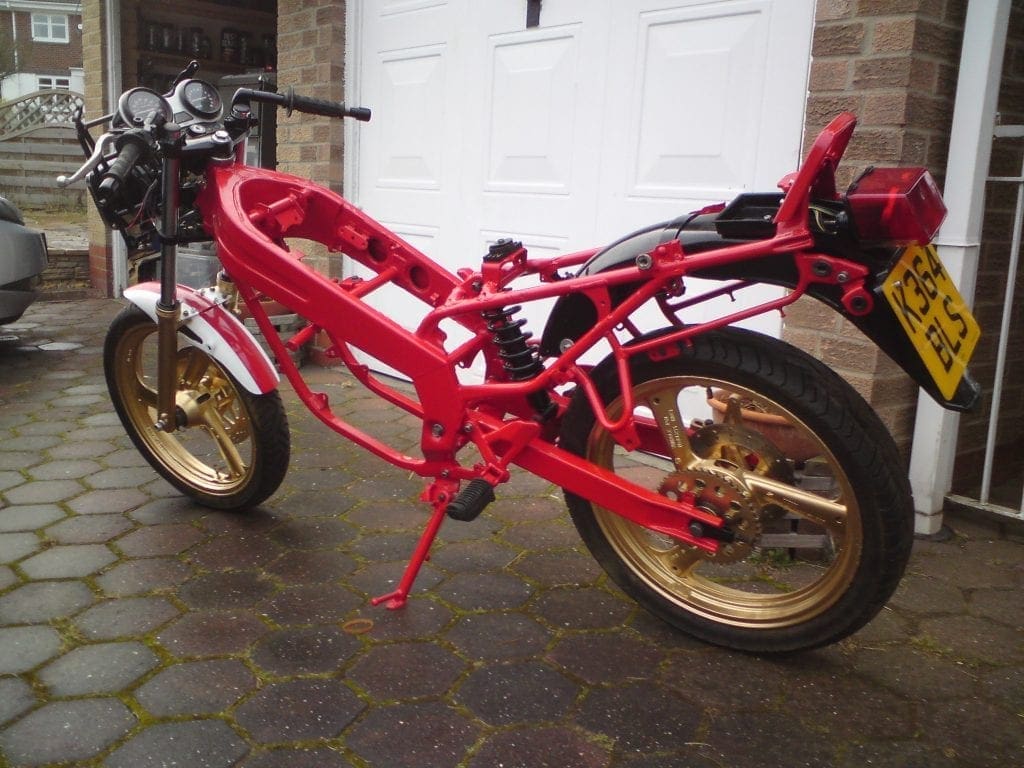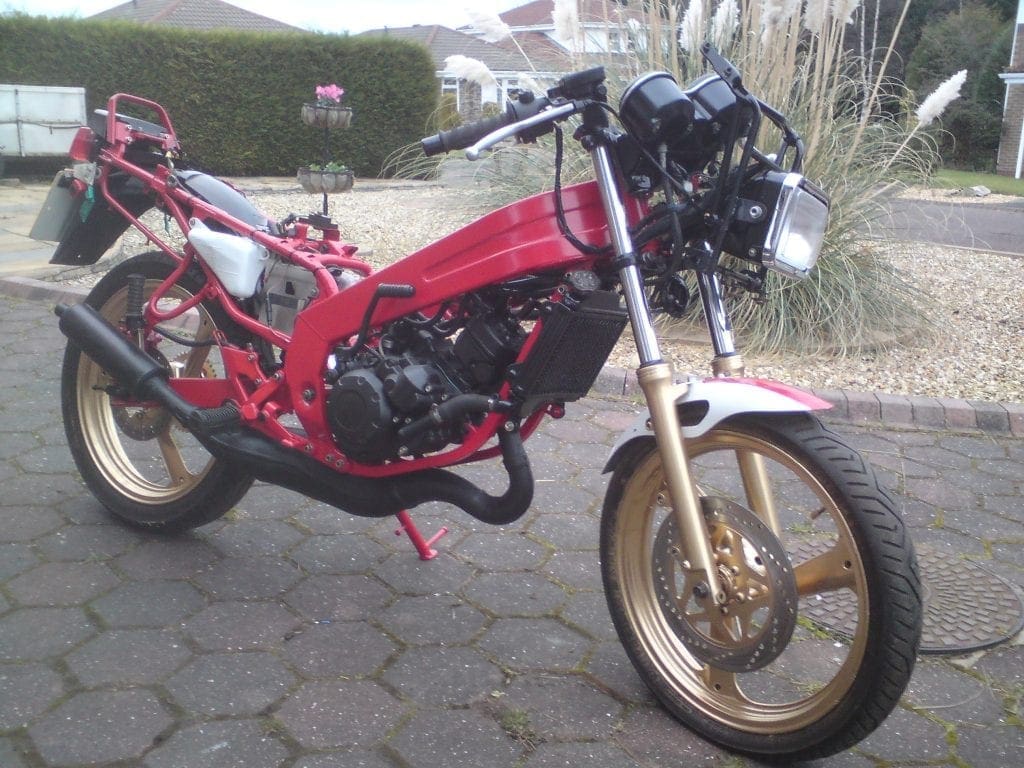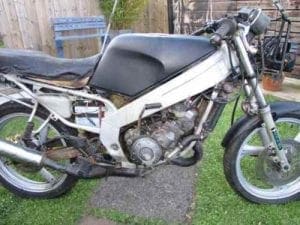 Want to see your pride and joy in our magazine, on our website and on our social media pages, fill in the form here>>