In this edition of Show Us Yours, take a look at John Gough's Yamaha Chappy. Want to see your pride and joy in our magazine, on our website and on our social media pages, fill in the form here>>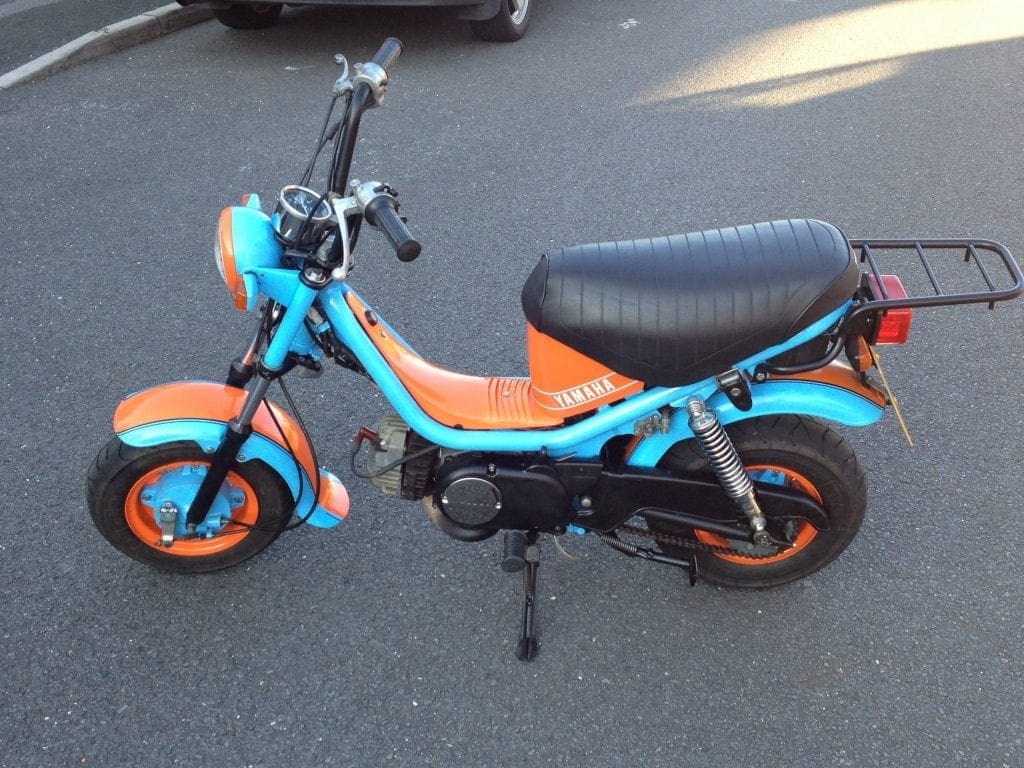 Hello CMM. You can win a miniature motorcycle so I thought I would send you some pictures of my real miniature motorcycle! It's an '82 Yamaha LB50 Chappy. It was apparently used as a Renault F1 pit bike back in the day. I got it and it was looking a bit ropey with hand-brushed paintwork and some broken/damaged parts. I stripped it down and removed the paint with Nitromors and sprayed it in Gulf colours with rattle cans. The forks were a nightmare to get apart but the stanchions needed replacing with some I managed to find in Thailand, as parts for these little Monkey bikes are hard to find.
I'm thinking of re-doing it again next year for my daughter to use when she gets her learner licence. Its next colourway will replicate the old Fizzy colour of Popsicle Purple! This was my first resto of a bike from the ground up and it spurred me on to do another box of bits (I've also done a Lambretta) but that was just a blip and I've now taken ownership of a 1978 model BMW R80/7 for resto into a scrambler! I've had many CBR600s and ZX-9Rs over the years but restoring things long since neglected is much more fun than just polishing a new bike.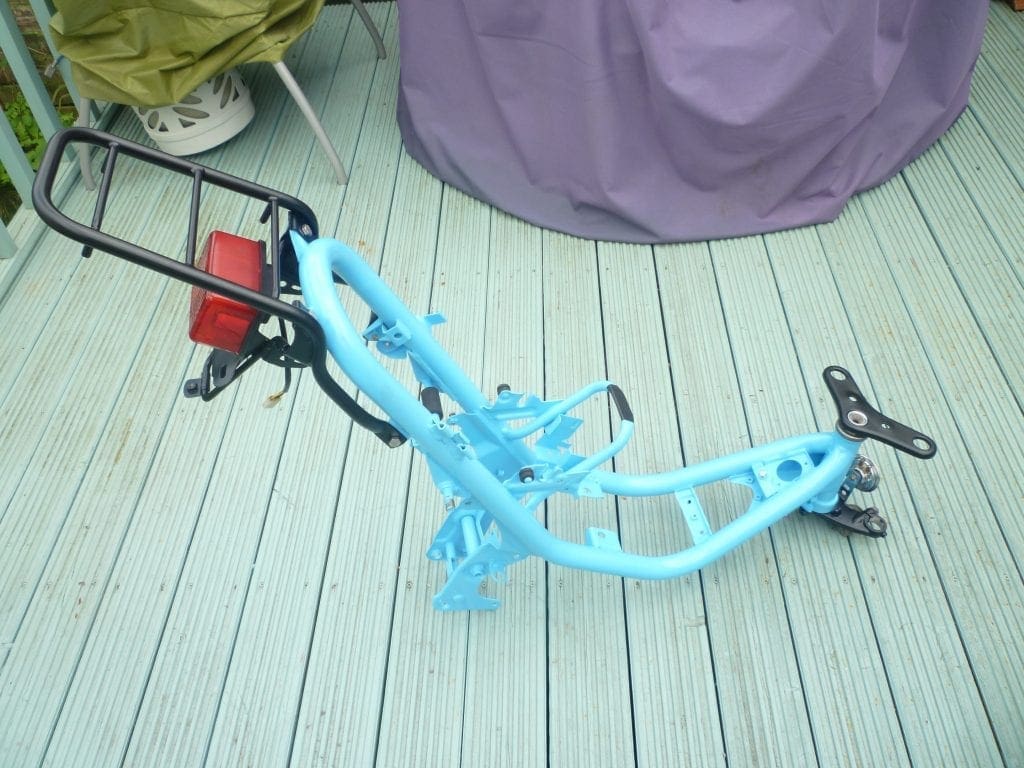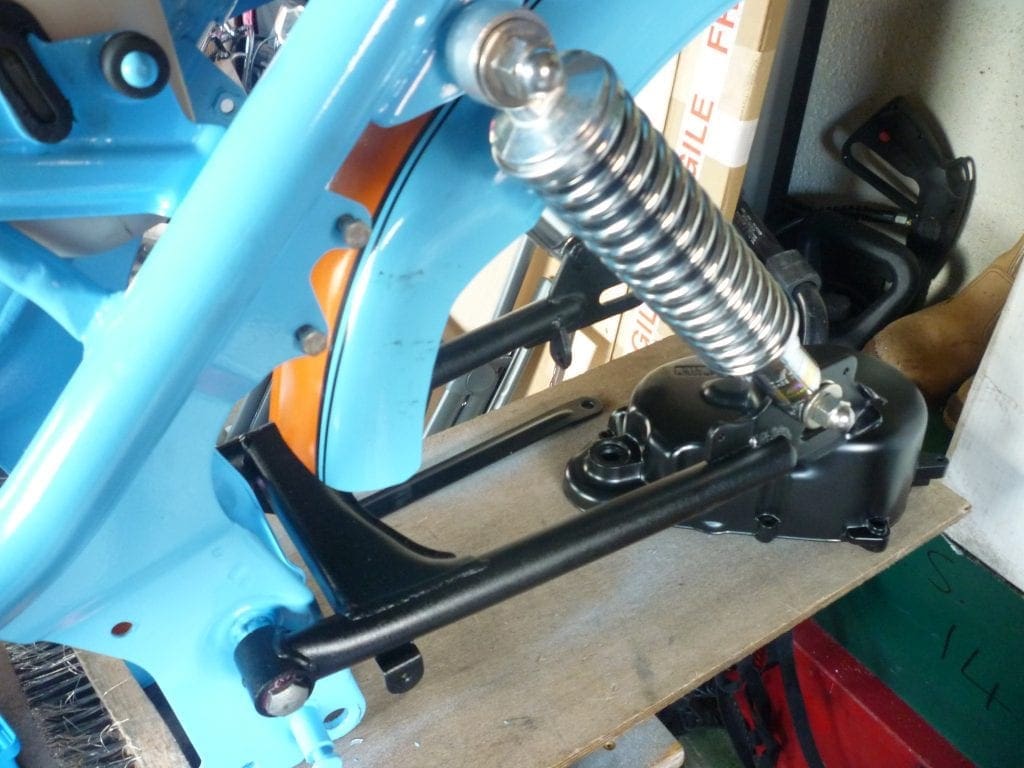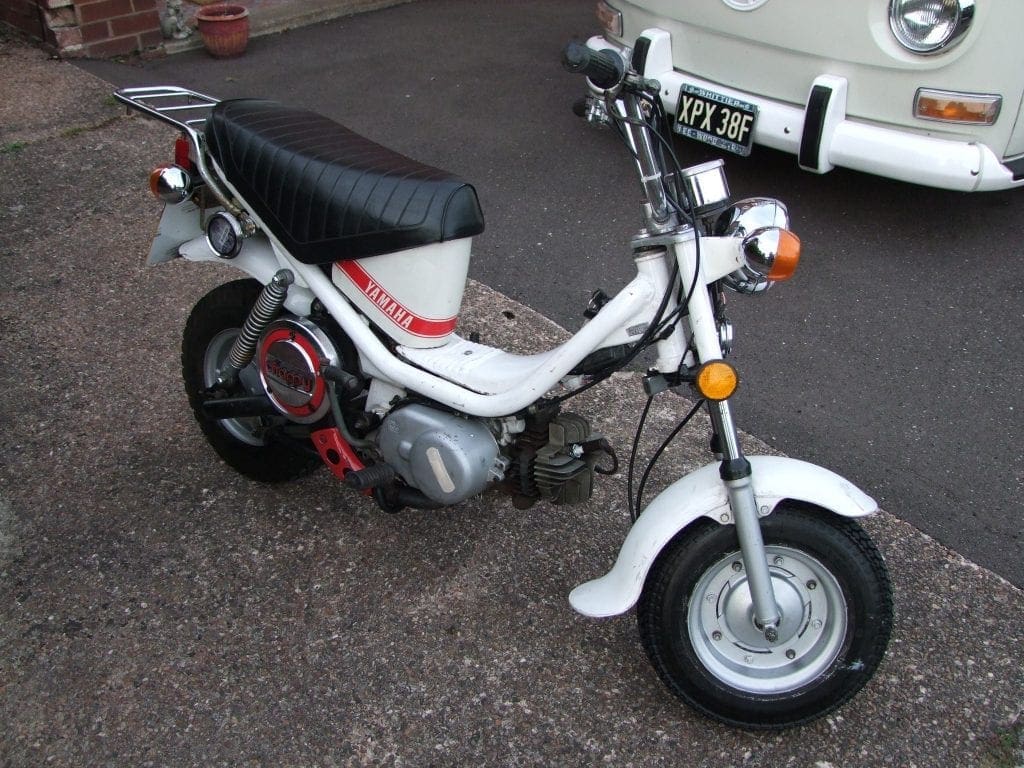 Want to see your pride and joy in our magazine, on our website and on our social media pages, fill in the form here>>
Comments
comments