Check out Gary Sergeant's 1999 Yamaha YZF-R1!Want to see your pride and joy in our magazine, on our website and on our social media pages? Then fill in the form here>>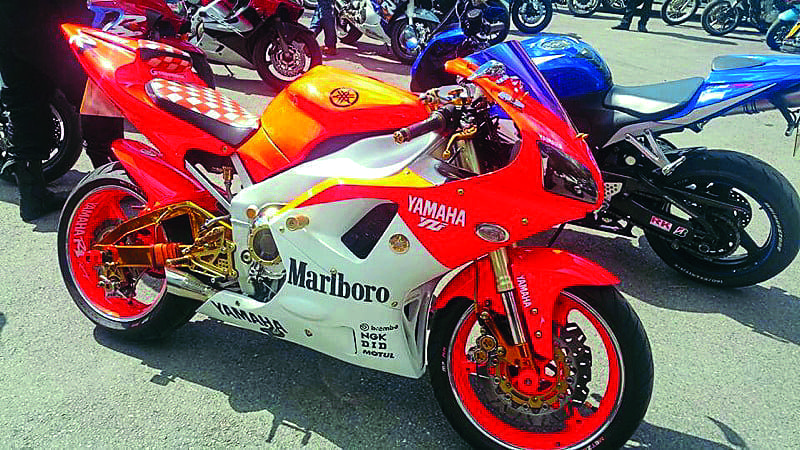 This is my early carb 1999 Yam R1 how it was (blue) and what it looks like now! Over the years from 2007 I have used every spare bit of money I've had to spray, polish and upgrade the suspension and recently a full engine strip done by BSD in Peterborough.
To date I've spent near on 18k getting it as I want.
To keep up to date on Show Us Yours and everything Classic Motorcycle Mechanics, like our Facebook page or follow us on Twitter here.
In addition I bought an Ohlins rear shock and steering damper which makes this bike ride very smooth through the bends. The engine is now run in and pulls how it should with the addition of a full race exhaust system. As you can see it is a very bright bike with the orange paint going well with the anodised gold parts and clear clutch window. At the bright age of 45 this bike brings a massive smile to my face every time I ride her.
Want to see your pride and joy in our magazine, on our website and on our social media pages? Then fill in the form here>>