When it comes to the performance and longevity of your motorbike, nothing is more crucial than regular oil changes.
Advertisement Feature – We have received payment for the contents of this article. Learn more.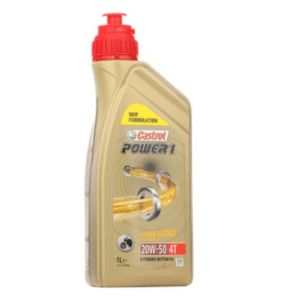 Think of engine oil as the lifeblood of your two-wheeler. It keeps internal components lubricated, reducing friction and wear, while also helping to cool the engine.
So why are oil changes vital and how do you go about them correctly.
Fresh oil facilitates optimal engine performance, but over time the oil deteriorates due to heat and contaminants. This process affects its viscosity and its ability to lubricate and cool engine components.
Advice from manufacturers can vary wildly, recommending an oil change every 2000 to 10,000 miles depending on the make and model of the motorcycle and type of motor oil.
Article continues below...
Advert
Synthetic oils usually offer better longevity and performance, allowing for more extended intervals between changes.
How to Perform an Oil Change:
Step 1: Prepare the bike; Warm the engine for a few minutes to help drain the oil more efficiently. Turn off the engine and place the motorbike on a centre stand on a flat surface.
Step 2: Drain old oil; Locate the drain plug and place an oil pan beneath it. Use a socket wrench to open the drain plug and let the oil flow into the pan.
Step 3: Replace oil filter; Once the oil has been drained, replace the oil filter. This step is crucial as a clogged filter can impede oil flow.
Step 4: Add new oil; Use a funnel to pour fresh oil into the oil filler cap. Ensure you've chosen the correct type of oil for your bike. Each manufacturer has specific recommendations, which should be adhered to for optimal performance.
Step 5: Check levels and seal; Once you've filled up, replace the oil filler cap and run the engine for a minute. Turn it off and check the oil level through the sight glass or dipstick. Top up if necessary.
While there are multiple brands of engine oil on the market, Castrol has been a trusted name in the industry for years. Its Power 1 range is designed for optimum performance and durability, and many
Article continues below...
Advert
riders in the UK swear by it. It offers extended oil-change intervals, better fuel economy and superior engine protection.
With the right tools and procedures, including quality oils , you can perform this maintenance task yourself, saving money and gaining a deeper understanding of your machine.
---
Advert

Enjoy more Classic Motorcycle Mechanics reading in the monthly magazine. Click here to subscribe.
---