Check out Neil's Yamaha DT175MX, from our 2005 CMM! Want to see your pride and joy in our magazine, on our website and on our social media pages? Then fill in the form here>>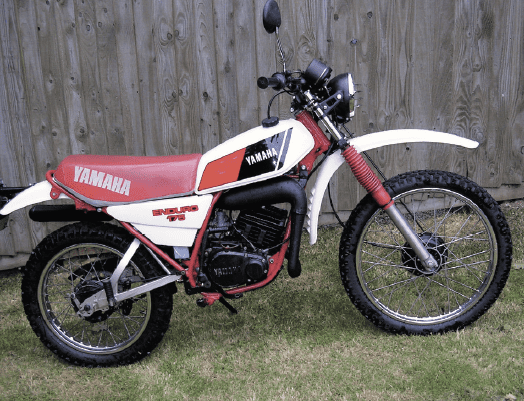 Neil Effer from Teignmouth, Devon, put this very tidy DT175 together after he was given an unwanted bike by a friend, and then bought another one for £100.
"The intent was to put together a respectable bike that I could use over the winter months plus have some fun off-road. In the end I gave all the bits I had left over to a mate who has built his own DT. I've since added new mudguards, original exhaust system (I couldn't stand the racket that the non-standard system made), a new cylinder head, clocks surround, headlamp grill, etc, etc.
To keep up to date on Show Us Yours and everything Classic Motorcycle Mechanics, like our Facebook page, follow us on Twitter here, or follow us on Instagram here for all of your amazing snapshots!
"The indicators are safely tucked away to avoid damage when off-roading. The model must be one of the last ones made (X-reg) and may be an end-of-line special model or possibly an import. The DT is as much fun to ride now (on- or off-road) as I remember in 1979 and is great fun to chuck around the bends."
Want to see your pride and joy in our magazine, on our website and on our social media pages? Then fill in the form here>>
Comments
comments