Well, what about Tony Beech's 1966 Honda C110? Want to see your pride and joy in our magazine, on our website and on our social media pages? Then fill in the form here>>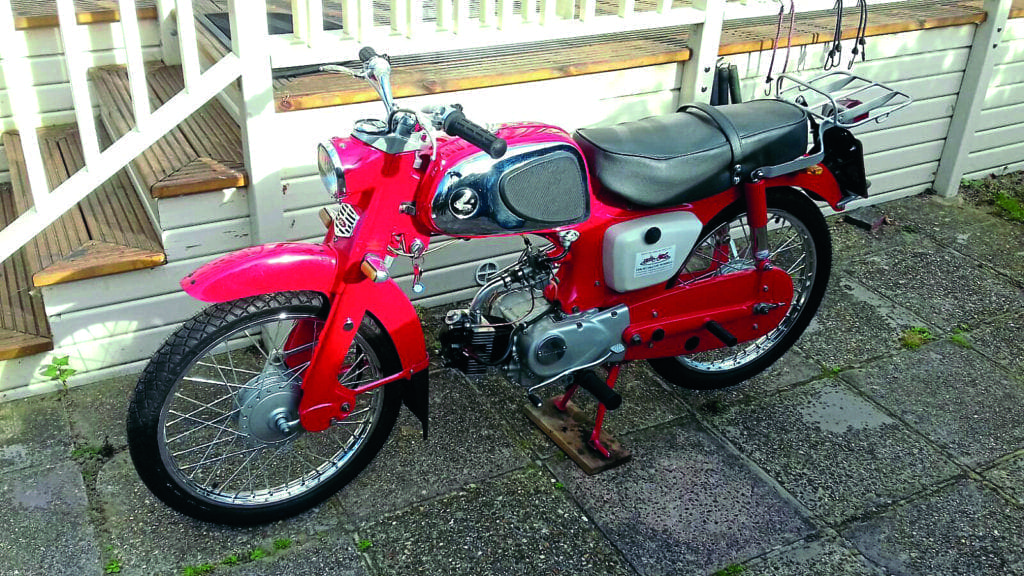 I picked up this little Honda C110 at an auction in Kings Lynn for £350 and I felt I could do something with it and as you can see, the bike was in great need of some TLC! As it's a Honda, David Silver Spares helped out with parts and after a year or so it was finished. I took it for its first MOT but the little Honda 50 had it in mind that it wasn't going to start! I took it home by van, checked fuel and spark: no go! In the end the kick-starter broke, so out came the engine.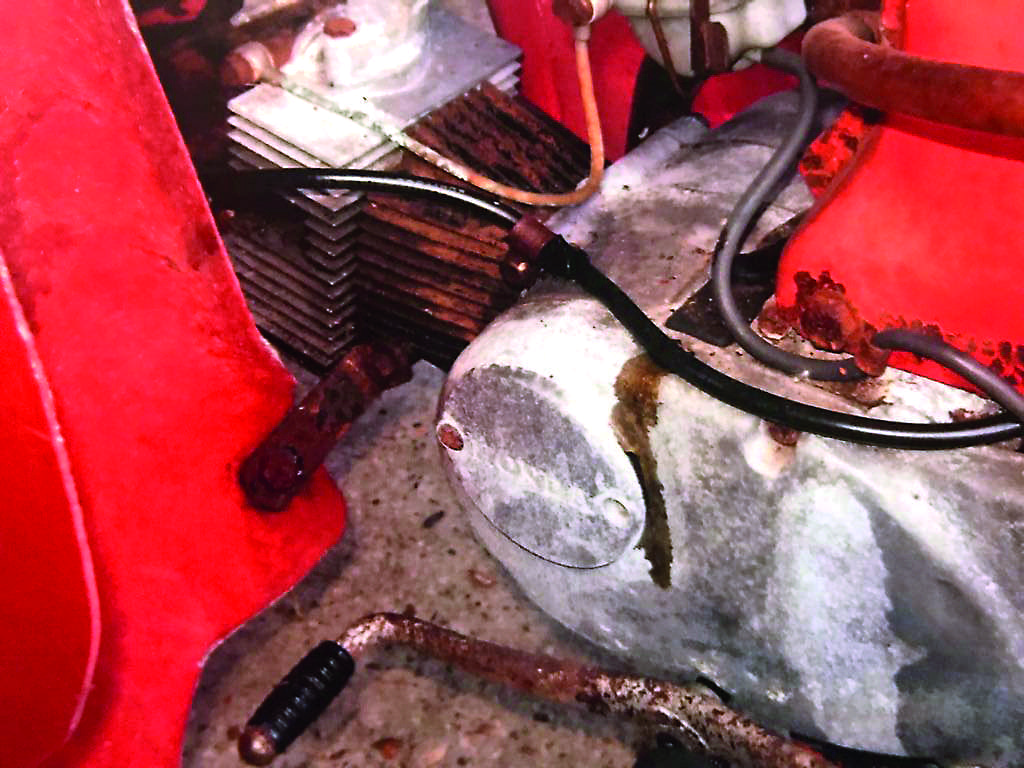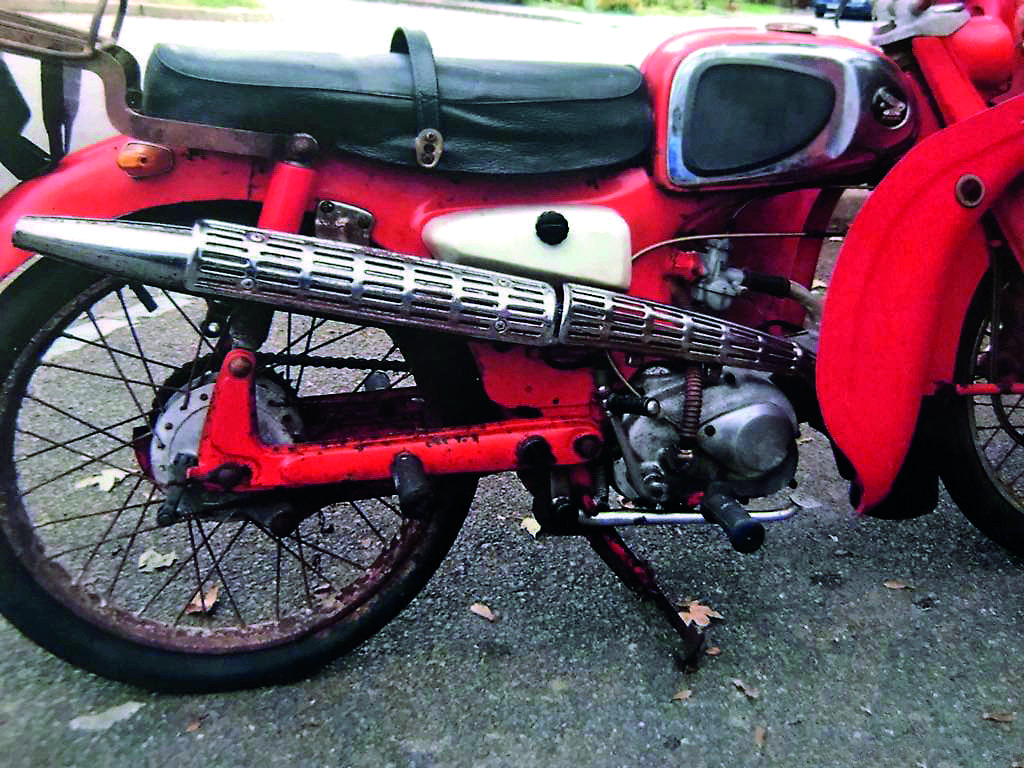 Honda made four different kick-start shafts for this model, so after a lot of searching, Dave Silver's managed to find one. It took a long while to get the little Honda to run right as it needed to be run in as it had re-bore, piston rings, valves, springs and clutch plate. It had some small journeys up to the weekly bike meet at Great Bentley green and it received a lot of attention.
I asked David Silver if I could display my bike at his museum, and he was only too pleased to have it on show. So that's where the bike has been retired. I've been getting this magazine for over 20 years and I always look forward to the latest copy from my newsagent. Great mag!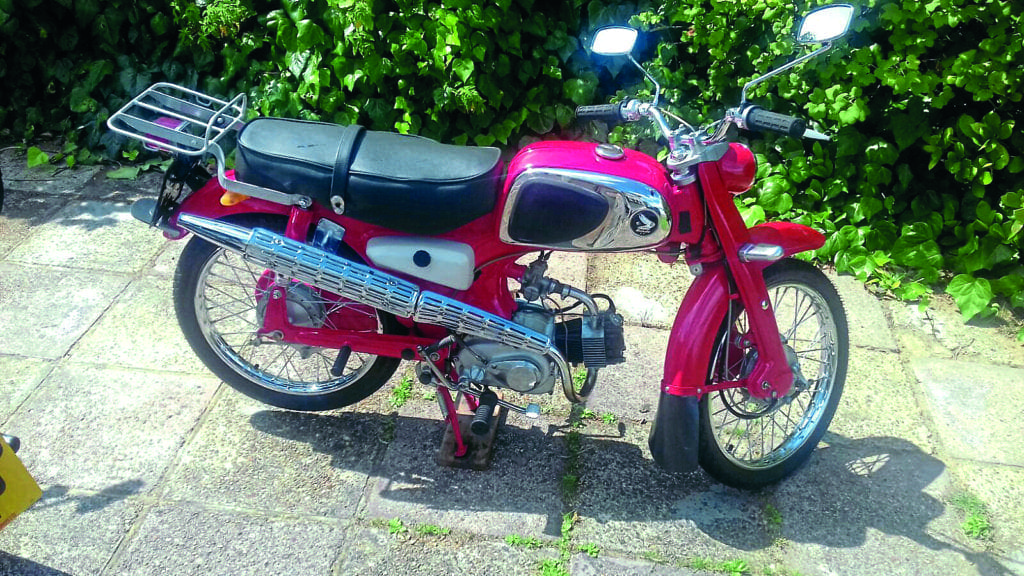 Want to see your pride and joy in our magazine, on our website and on our social media pages? Then fill in the form here>>