Tim Hart has sent us a photo of his '07 Suzuki 4 T500.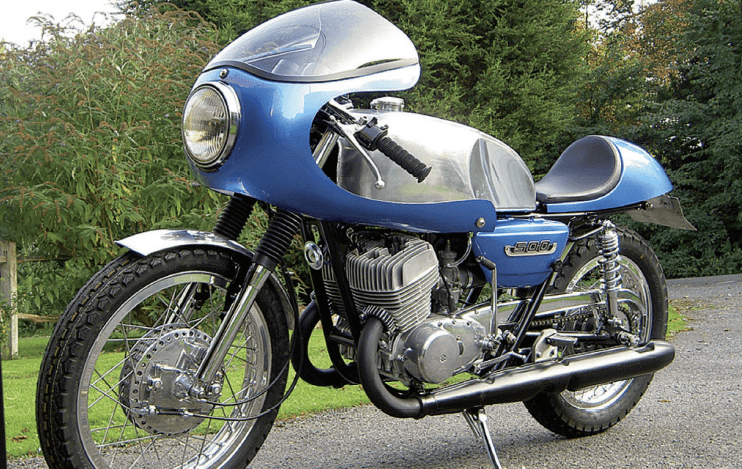 "I thought I'd send Rod a picture of my latest project to help speed his recovery," emails Tim Hart. How about this for a tasty-looking machine?
"[It was] built in the style of Frank Whiteway's TT-winning Crooks Suzuki production racer, with a mildly tuned Stan Stephens motor, a hand-made alloy tank by Peter Keyte, flanged alloy rims and stainless spokes," said Tim, "I might have some chrome expansion chambers made for it, but I'm not quite sure yet."
Tim's CJ250 cafe racer has also been shown in CMM.
Want to see your pride and joy in our magazine, on our website and on our social media pages? Then fill in the form here>>
Comments
comments