Steve Durham of Richmond, North Yorks picked up this GS550 January of 2006 after it had been standing in a friends drive for six months.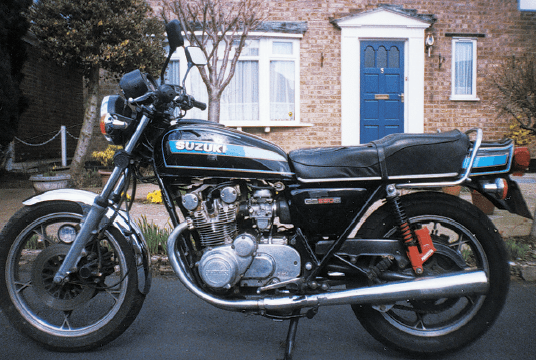 "As you can see, the bike is very original, even the exhausts. Only the shockers and mirrors have been changed."
The bike is an import with 74,000km on the clock, and the only problem Steve had with the bike was a dodgy starter motor connection.
"The cost for this lovely old bike? A princely £300! I confess I couldn't get my money out quick enough!"
Want to see your pride and joy in our magazine, on our website and on our social media pages? Then fill in the form here>>

Comments
comments