Check out CMM reader Martin Moody's Yamaha RD250 DX! Want to see your pride and joy in our magazine, on our website and on our social media pages? Then fill in the form here>> 
This is my just-finished Yamaha RD250 DX! It's been a journey sorting her out.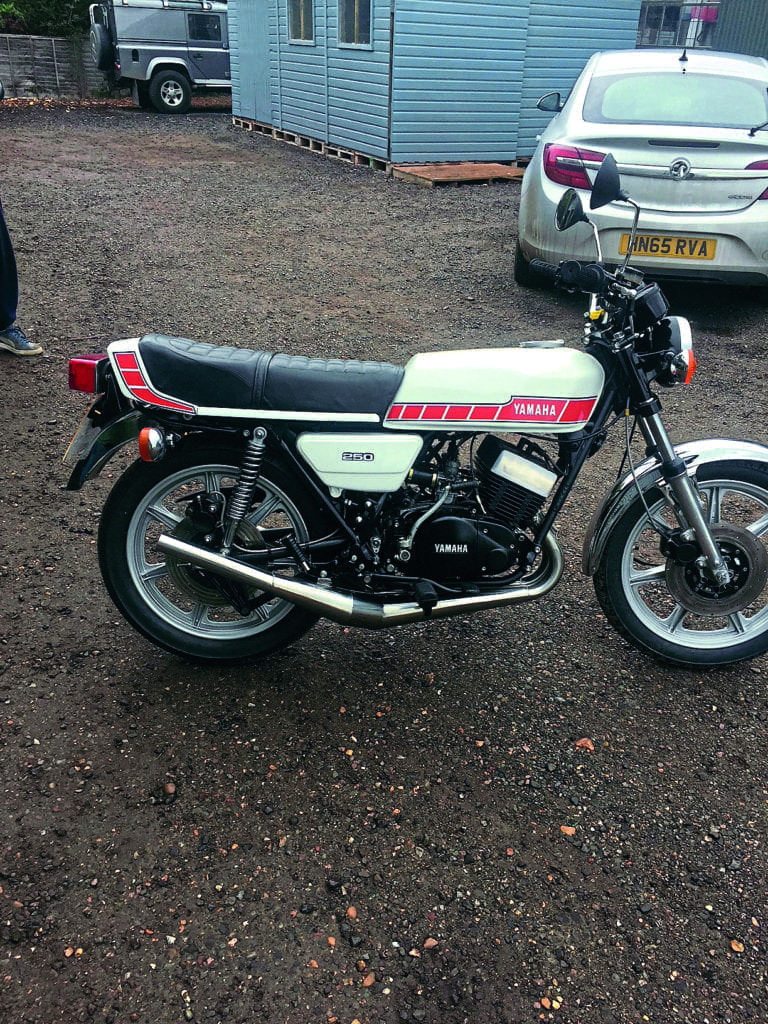 To start with I won her from eBay on 
a Sunday evening after a few red wines. I live in Kent and believed the bike to be nice and local in Swanley just up 
the road! I arranged to collect from the guy advertising the bike the next morning only to realise the bike was actually in Swansea in Wales!
Ha ha! Still, it now seems all worth it, I am very pleased how she has turned out.
To keep up to date on Show Us Yours and everything Classic Motorcycle Mechanics, like our Facebook page or follow us on Twitter here.
I have been right through the bike and was pleased to find the bores had never been re-bored, so I bored them to first over-size and had the crank rebuilt by Bob Farnham. Exhausts are from Higgspeed who have superb service. 
I still have the standard pipes as well. Thanks to Rob for all the help!
Want to see your pride and joy in our magazine, on our website and on our social media pages? Then fill in the form here>>