After a few years in the shed (more than four, as I recall) and a few quid having been spent this old friend was reborn in the spring of 2013.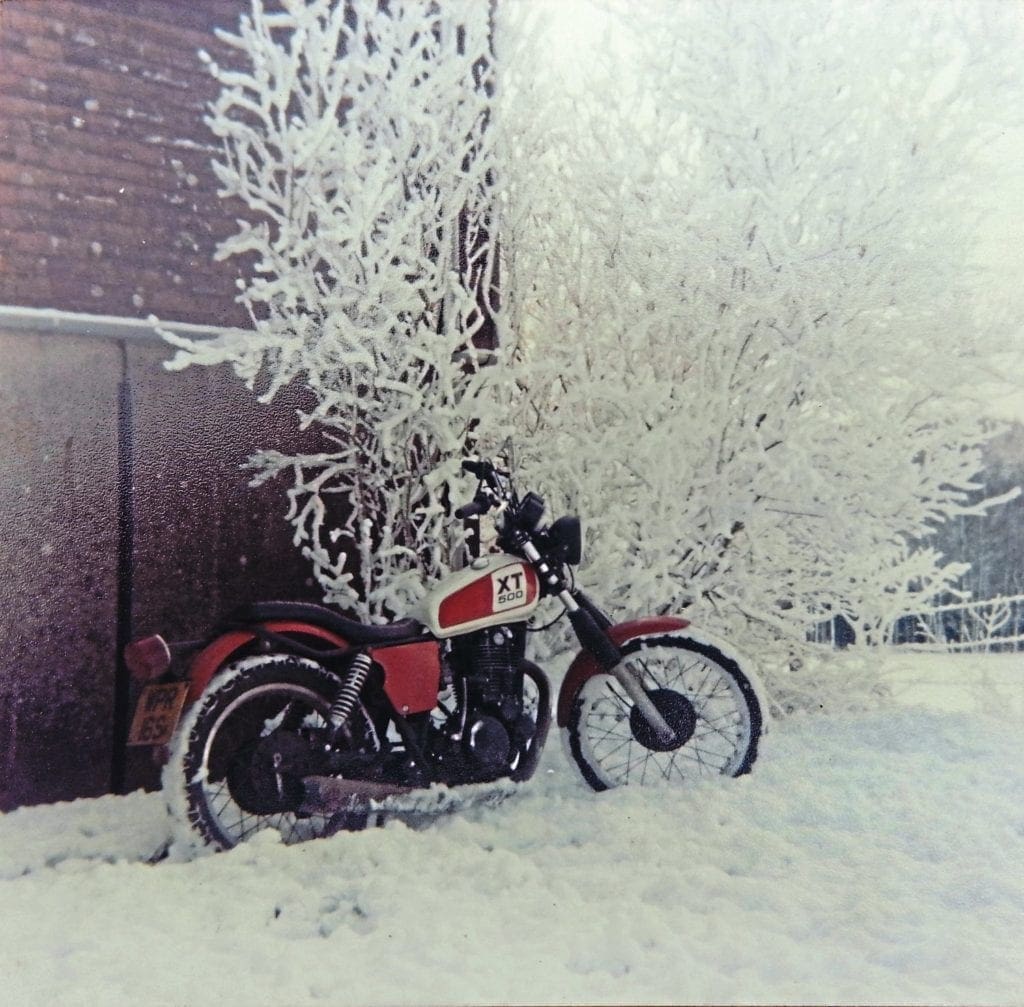 The history: I purchased this bike from my brother in 1986 who was 'almost' the first owner from new (he purchased it from Huxhams bike shop in Blandford, Dorset with 712 miles on the clock – the previous owner couldn't get on with the starting procedure apparently!).
The bike was factory standard when purchased by him in 1978 and was still standard (but getting rough) when I bought it from him for £100. During the time I owned it I had a silly Back Street Heroes phase in the early 1990s when I sort of semi-restored it, chopped it and turned it into a road bike. Several years later however, it fell into significant disrepair as it was stored outside (we had no garages or sheds in those days) and rarely used it after 1994 and not at all after 1996 when (having moved house) I put it in a shed and largely forgot that I had it.
In winter 2008 to spring 2009, I decided to undertake a full nut and bolt restoration on it, to bring it back to its original factory condition and state. However, while stripping it down, I noticed that the frame was significantly corroded in the main structural/stressed areas and decided to locate a second-hand replacement for it.
Yamaha has not made these frames for years – the last UK XT 500 models coming off the production line for the UK, in 1983 I believe. I located a completely standard and undamaged one on the internet from a UK XT500 enthusiast which I purchased for £100.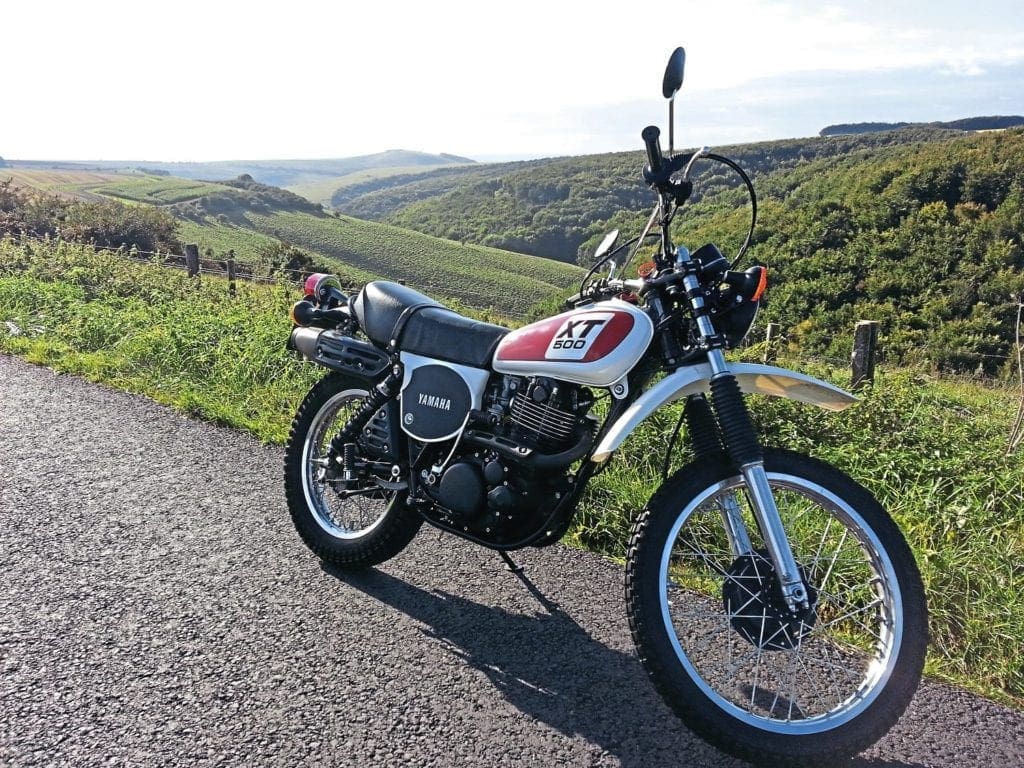 The restoration was done using either old genuine stock from all around the world, or by refurbishing and/or restoring the original items. Nearly all parts are genuine and original Yamaha XT500 parts (with some TT500 parts thrown in), and took over four years to complete (I had two young children, a full time job and a lot of other responsibilities that took priority!). I did everything myself – all stripping down and re-assembly, engine work, welding bits, seat, electrics, engine casing spraying, sealing the fuel tank, sourcing bits and parts from all over the world (new old stock, and used but serviceable parts), including Japan, Germany, Sweden, Norway, USA, Canada, France and Italy.
The few things that I didn't do in the entire project were the grit/glass blasting and powder-coating of the frame/swingarm and barrel/head, the skimming of the head, a re-bore and the painting and re-decaling (is that even a word?) of the tank. Oh, and re-spoking the wheels (I think that some skills are best left to the experts for a one-off job).
I took many photographs during the restoration (I was a professional car restorer for many years), that identified the key-stages. I just wish I had taken some on the day I decided to do the restoration to show the rough state it was in.
After all that time in the workshop through all seasons, it was finally completed, and it was very satisfying that it started third kick! I love it – it has been part of the family for 40 years, and is such an icon of the 1970s! It's funny – a lot of people say I should use it for what it was meant for, a field bike, but there's no-way I'm taking it anywhere off-road after what it took to restore, I'll only put it in a ditch! And I'll never sell it! We have too much history together.
Want to see your pride and joy in our magazine, on our website and on our social media pages? Then fill in the form here>>