Check out Guy Taylor's Suzuki GT250M! Want to see your pride and joy in our magazine, on our website and on our social media pages? Then fill in the form here>>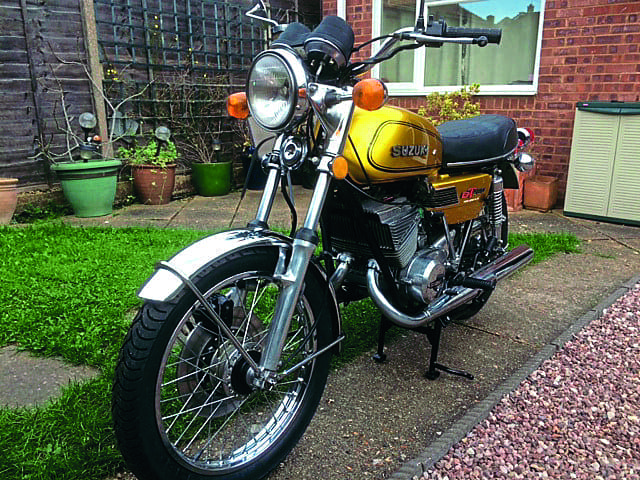 Thought I'd send something to both 'Show Us Yours' and 'The Way We Were!' Almost 40 years after owning a Suzuki GT250M, I bought a non-runner and four months later she's a shiny GT250M that is a true classic to ride!
To keep up to date on Show Us Yours and everything Classic Motorcycle Mechanics, like our Facebook page or follow us on Twitter here.
This slideshow requires JavaScript.
Want to see your pride and joy in our magazine, on our website and on our social media pages? Then fill in the form here>> 
Comments
comments