Here's Gary Hooley's Kawasaki GPZ1000RX. Want to see your pride and joy in our magazine, on our website and on our social media pages? Then fill in the form here>> 
Thought I'd show you pics of me and my GPZ1000RX! In 1986 I bought it brand-new from Queens Park Motors in Salford and sold it in 1988 and always regretted it!
Well, fast-forward to 2014 and in a million to one chance I bump into the guy I sold it to. I was so shocked that he still had it after 26 years of ownership. We exchanged phone numbers and I arranged to go down to Northampton one weekend to view it.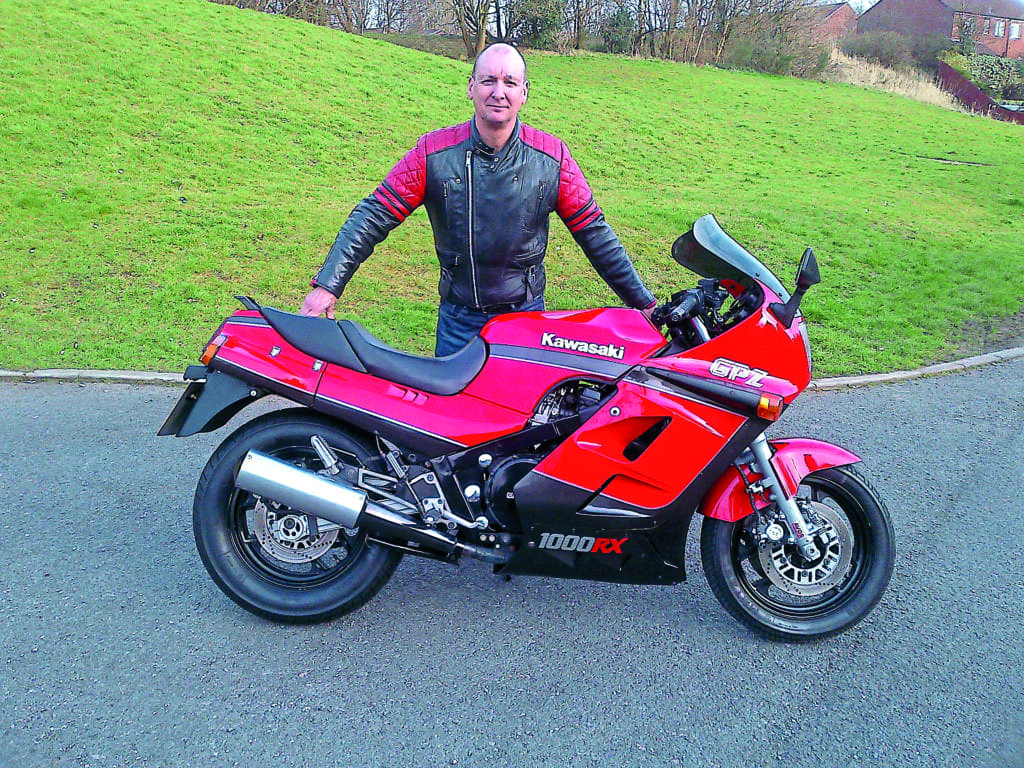 From there I made him an offer he couldn't refuse so now I'm one happy 'born again' biker note the same leather jacket but no hair!
Want to see your pride and joy in our magazine, on our website and on our social media pages? Then fill in the form here>>