Take a look at Chris Brooks' 1978 Yamaha RD250! Want to see your pride and joy in our magazine, on our website and on our social media pages? Then fill in the form here>>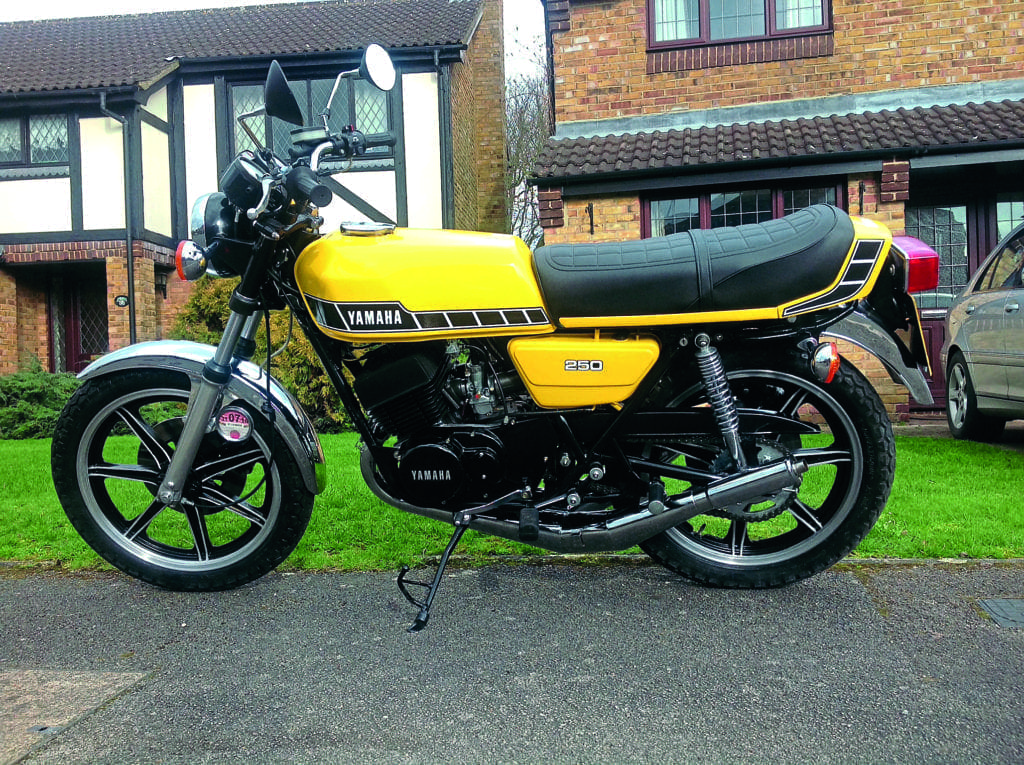 To keep up to date on Show Us Yours and everything Classic Motorcycle Mechanics, like our Facebook page or follow us on Twitter here.
I have been a regular reader of CMM for a few years so it's time to tell you the story of my RD250. Now in my 50s, I have been a biker since the age of 16 starting with a FS1-E then was the big decision: an RD250 or a GT250? The GT won with possibly the influence of the late-great Barry Sheene. However looking back I always wondered what the RD would have been like. So one has appeared!
I brought this bike from an older gentleman who was an engineer and ex Rolls-Royce employee. He did a pretty good job at restoring this 1970s icon: I have added the Gibson/Allspeeds and a few genuine parts. I hope you agree the bike looks great and for me the sound and smell of two-stroke oil takes me back to my teenage years!
Want to see your pride and joy in our magazine, on our website and on our social media pages? Then fill in the form here>>