Check out Alan Shepherd's Moto Guzzi V50 NATO! Want to see your pride and joy in our magazine, on our website and on our social media pages? Then fill in the form here>> 
Around 18 months ago, I finally took the plunge and acquired my first Moto Guzzi, intended to be a winter hack initially before becoming a rolling restoration.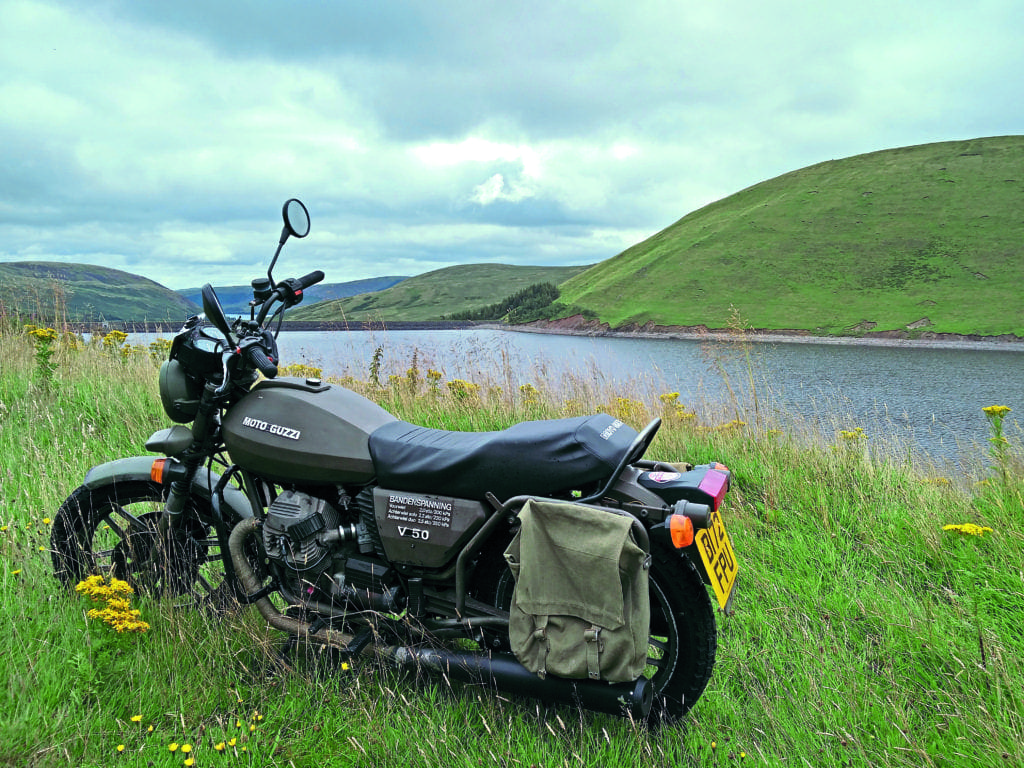 Clearly not wanting to make things too easy on myself, I opted for an unregistered import V50 NATO. These bikes were bought by the Dutch military from the mid-1980s as a replacement for their ageing fleet of T3A Triumphs, before eventually being phased out in favour of KTMs. As I'm gradually discovering, the NATO model has more than a few differences from the standard V50 which are making maintenance and restoration a challenge. The bikes came with smaller than standard carbs, and lower compression heads to give a low power, high-torque and ultra-reliable motor for military service.
To keep up to date on Show Us Yours and everything Classic Motorcycle Mechanics, like our Facebook page or follow us on Twitter here.
Other oddities like shorter final drive, kick-start and a separate sub loom for convoy lights add to the confusion, which coupled with a lack of English language info is certainly making things 'fun'. That said, I've kept it on the road throughout and it gets regular use on the B-roads around the Scottish Borders; as well as the odd trip off road which it handles remarkably well.
My original restoration plans have been scaled back as the bike suits its patina so well. I absolutely love it and would recommend one to anyone who fancies something a bit out of the ordinary.
Want to see your pride and joy in our magazine, on our website and on our social media pages? Then fill in the form here>> 
Comments
comments