Happy 40th birthday to the Honda CB900F! This time in 1979 the CB900F significantly raised the bar for superbike performance. But is this a bike that hasn't received the respect it truly deserves?
The Honda CB900F was the first 16-valve four-cylinder production bike, which opened the door to a whole new level of engine performance. Also, the bike brought a new level of chassis integrity and handling.
Being nine kilos lighter than the Suzuki GS1000, the Honda CB900F took the GS's stability and added superior agility.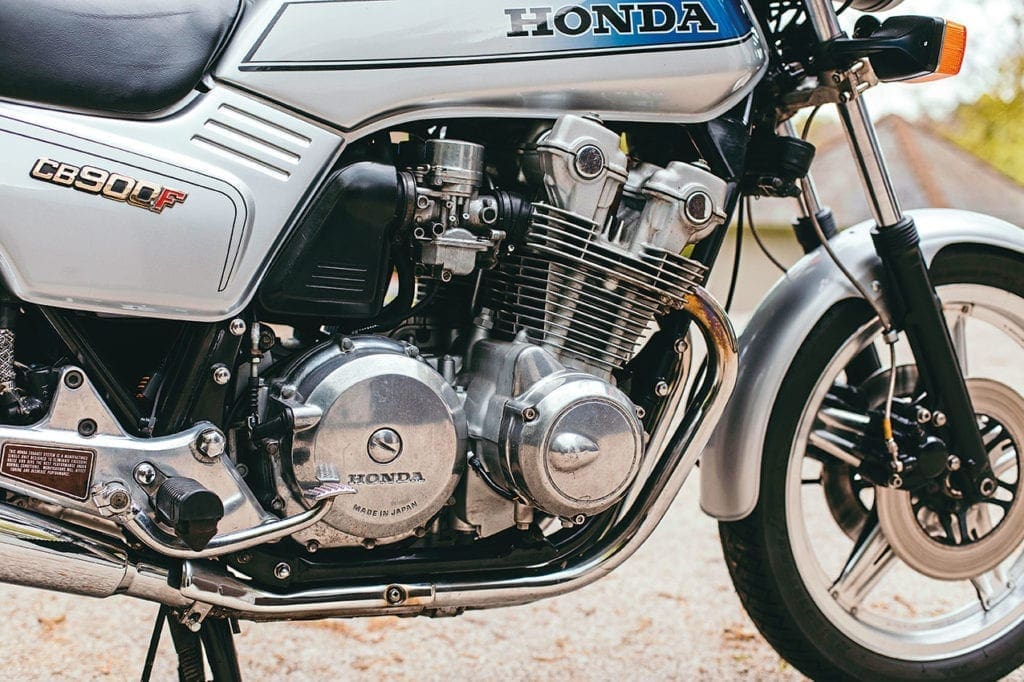 European mindset
The CB900F is cited as one of the first bikes not necessarily aimed directly at the US market, yet the bike was so obviously a Honda with its unique take on the subject.
Visually, it was similar to the 250/400 Superdreams and most of the other road Hondas of the period. Tanks flowed into side panels and side panels flowed into the seat before blending into the tail unit.
The wheel saw the legendary Cornstar being used once again, where its satin finish complemented the plain alloy engine.
Typically, it was built for ease of use, with a broad spread of power. Although a little late to the party, the Honda CB900F made its mark, and Honda was well and truly back in the game.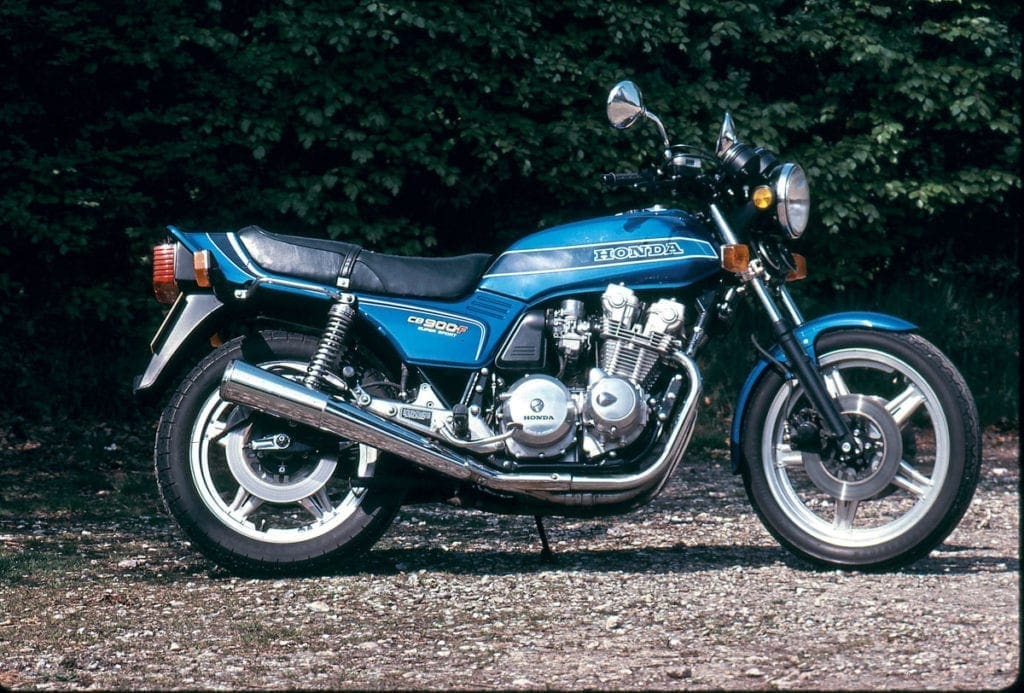 Honda timeline
1979 – First model: CB900FZ
35mm forks; conventional silver twin five-spoke Cornstar wheels; plain plastic bushes in swinging arm; brake calipers single piston type.
1980 – CB900FA
Air-assisted forks fitted; swinging arm now fitted with needle rollers to improve handling. Wheels featured reverse Cornstar pattern.
1981 – CB900FB
Forks upgraded to 37mm to reduce flex; cam tensioner revised.
Minor cylinder head revisions; brake calipers upgraded to twin pistons.
1982 – CB900FC
Engine now rubber mounted. TRAC anti-dive fitted; stanchions upgraded to 39mm; previously fitted 19in front wheel replaced by 18in.
1983 – CB900FD
Previously alloy engine finish now painted satin black.
Revised wheels fitted and passenger grab rail introduced.
While the CB900F in 1979 was the best of the best, its time in the sun didn't last long. The bike quickly lost its luster and on the tracks its lead. In 1981 it was overshadowed by its own progeny, the CB1100R, and Suzuki's Katana (the eight-valve GS having been superceded by the 16-valve GSX motor).
The CB900F would continue in the Honda catalogue until 1984, but by then there was a whole new era dawning with Kawasaki's GPz900 and Yamaha's FZ750.
---