The Ducati 916 celebrates its 25th anniversary this year, a bike that arguably didn't only define the 1990s, but has had a defining influence on every sports bike made since.
This year marks a quarter of a century since the 1994 Ducati 916 arrived on the scene, after appearing at the Milan Show in late 1993. By then, Ducati had already created the 851 and the Monster, two of modern Ducati's epic, and significant machines.
The World Superbike Championships gripped 1990s motorsport, and manufacturers were exploiting its potential since its inauguration in 1988. Honda introduced the RC30, but Ducati replied with the dominant, and stunning, 1000cc L-twin eight Desmodromic valve 851 and 888 racers.
Indeed, those racers dominated the first few years, but Honda evolved with its new RC45, but in the same year, Ducati had quite the machine up their sleeve.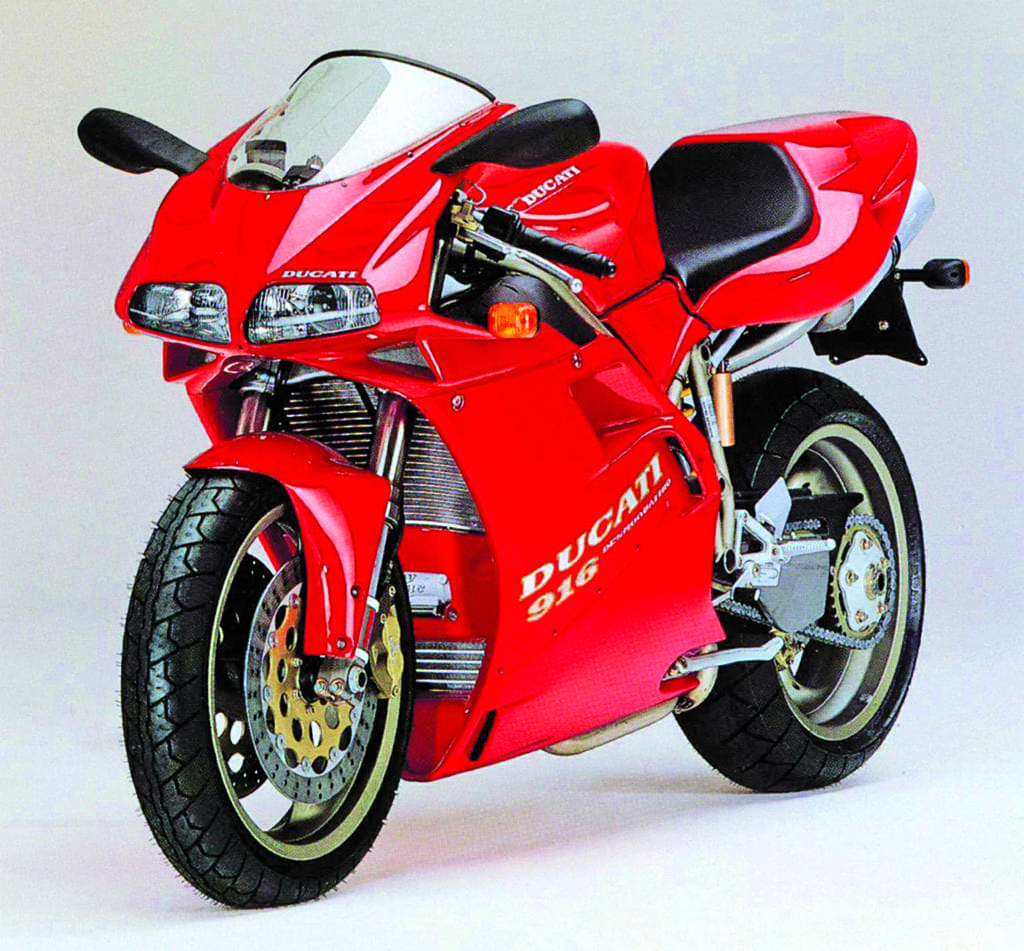 Despite being 10kg heavier than its predecessor, Ducati 916's advancements were significant. Additional engine support around the swingarm pivot meant the frame gained extra strength. The steering head was massively engineered, the airbox was a sealed unit like that of Kawasaki's ZZR1100. Essentially, the tech matched the good looks.
---
First look at Ducati's new Streetfighter V4
---
The machine was on another level. And the engineers at Ducati extracted more power from it year after year. Where the standard 851 had offered 104bhp, the 916 delivered 114bhp good enough for a near 160mph top end. Ducati's sport production programme produced yet more power, by way of titanium rods, twin injectors and larger valves. And then there was Foggy's 916 racer of '94. The 955cc powerhouse cracked 150bhp at 11,000rpm.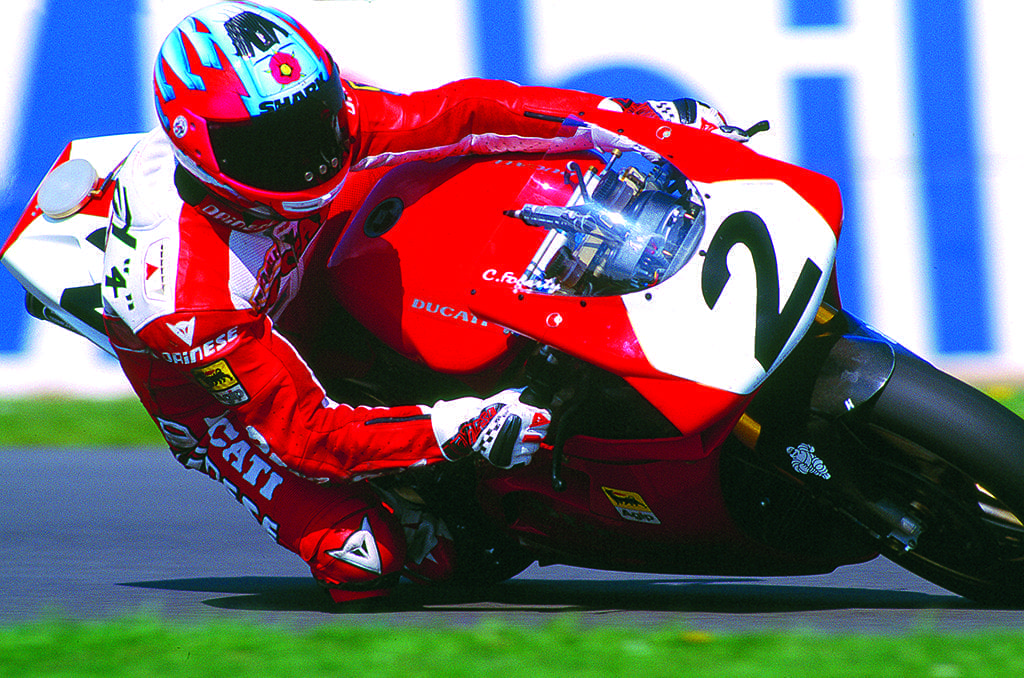 Ducati domination
The 916 helped mark 1994 as a pivotal year, another historical moment when we can consider the face of motorcycling was again irrevocably changed. The excellence – and beauty – of the 916 was born out by its six-year career. When replaced by the 996 and then the 998 it was, in fact, a case of more of the same, it took until the 999 of late 2002 to see the 916's evocative lines effectively extinguished.
Ducati dominated 90s World Superbike racing, winning the championship in eight out of ten years, with four of those titles won on the 916, ridden by Carl Fogarty and once by Troy Corser.
The 916 is arguably the most influential design in motorcycling history, it still looks modern today. It was so beautiful that nobody cared for its slightly smaller stature and narrow dimensions. The sleek tail section and the angled nose fairing, among everything else about this bike, set the blueprint for the modern superbike.
As we celebrate the 25th anniversary of the Ducati 916, we ask, is there a better looking bike in history?
Read more features like this plus Yamaha's rare RZV500R! Meet the 1980s' Peaky Blinders! Air-cooled Suzukis! This month's CMM has got the lot!