Take a look at Pete's Honda CB125T and CB550F! Want to see your pride and joy in our magazine, on our website and on our social media pages? Then fill in the form here>>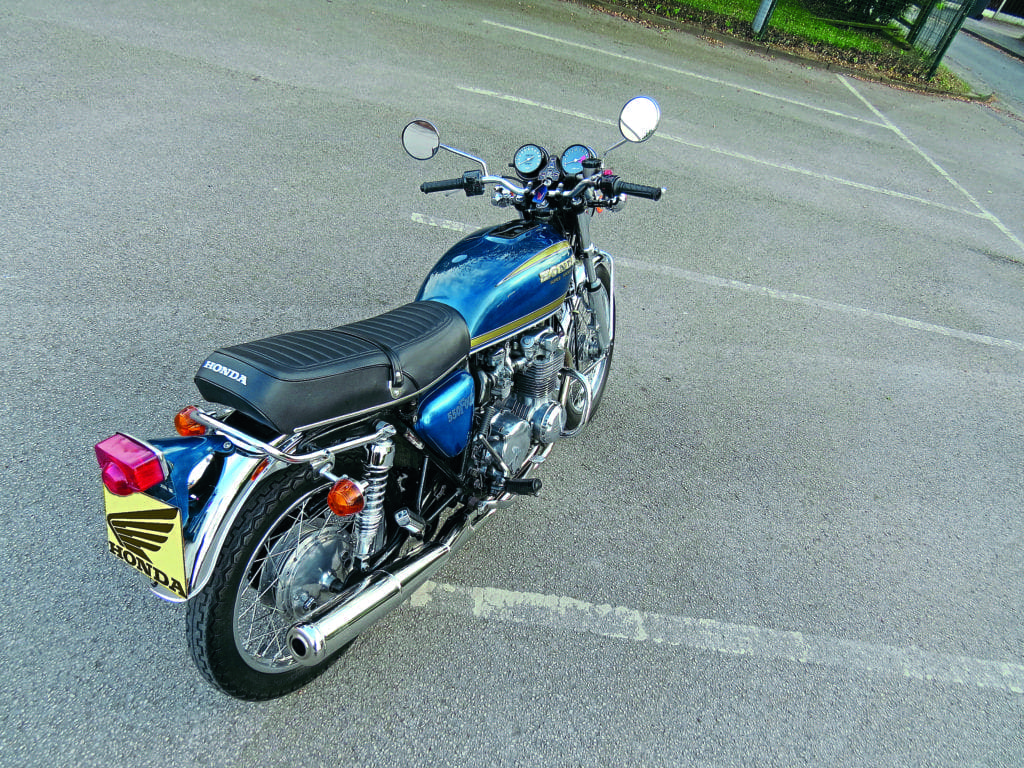 Here are some pictures of the fruits of my labours over the past couple of years. My first venture was a Honda CB550F that was in fair condition when I bought it.
The previous owner had fitted a new Motad exhaust and downpipes and the wheels were in very good nick.
Unfortunately, the rest looked a bit shabby, but the bike did run so I spent the best part of the next year stripping down, cleaning and polishing. I had very little experience or knowledge of how to go about restoring or repairing a motorbike but I did have a lot of passion, patience and an internet connection that could get me on YouTube.
To keep up to date on Show Us Yours and everything Classic Motorcycle Mechanics, like our Facebook page or follow us on Twitter here.
The internet also got me access to the SOHC forum which as a massive help during all the head-scratching times. It was around this time I found your mag and what an inspiration that was. I did everything on the CB550, even the paintwork. I had only ever painted the living room wall and ceiling before so this was a trial and error job but it turned out great.
So, a year later the bike was finished and I got offered a pile of 'something', I couldn't tell what. It turned out to be a 1980 Honda CB125T in bits that had been on a pallet on someone's drive since it had been stripped 20 years before.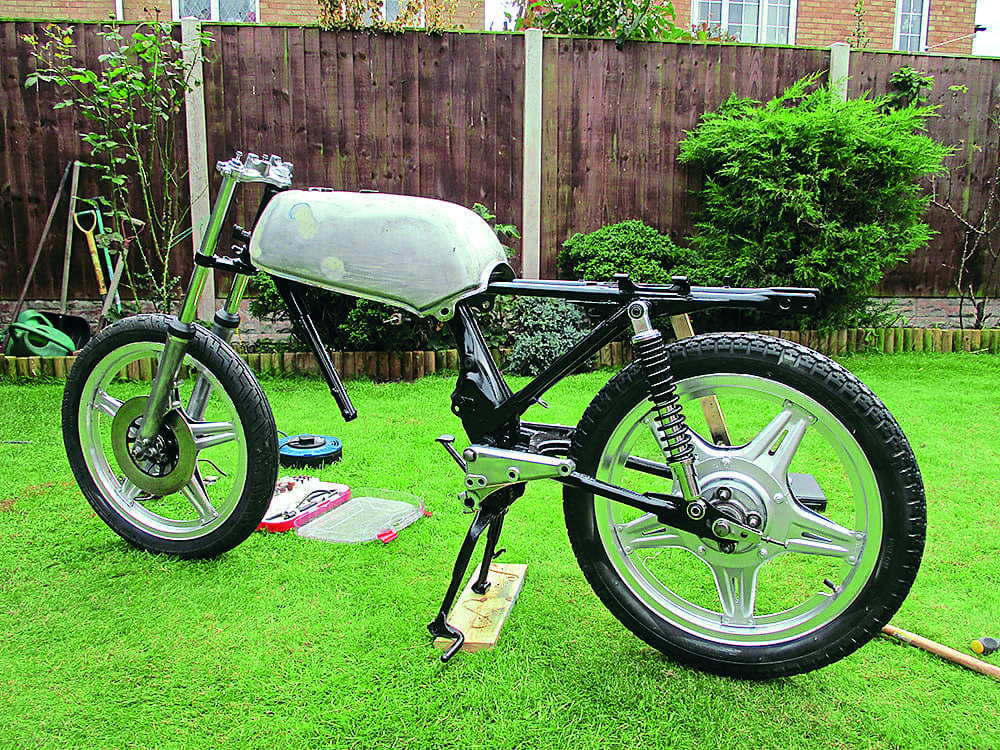 I loaded the scrap into the boot of the car and set about that day on my first full restoration. As you can see from the pictures I've used a bit of artistic licence but again, I wanted to do everything myself.
Because of this, there is no powder-coating, everything is rubbed down, treated or replaced, then repainted. I must give a shout out to my mate Mark Hawkins who did the paint. Love the magazine so keep up the good work!
We want to see your bikes! So if you want to feature in our magazine, on our website and on our social media pages, fill in the form here>>