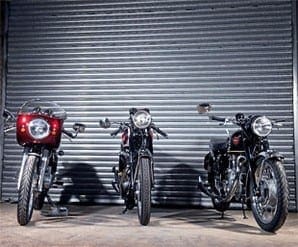 The 125cc motorcycle licence laws killed the 250cc category stone dead in the UK as far as learners were concerned. But elsewhere on the planet quarter-litre missiles remained very much in vogue. Hugely popular in Japan, because of licensing reasons, 250cc two-strokes sold like hot cakes. These machines were a huge step on from the crude, basic but ultimately effective machines of the 1960s and 70s.
Here at last technology, metallurgy, electronics and race department know-how were melded together producing finely honed machinery the like of which many never expected to see on a road machine. Honda's NS and NSR, Suzuki's RG and RGV, Kawasaki's KR and KR-1 and Yamaha's TZR; each one a highly focused machine. These bikes were precision instruments whose sole purpose was to slice scalpel-like over Tarmac delivering a level of excitement out of all proportion to their forbears.
All of the Japanese factories used their Grand Prix status, success and kudos to sell their 250cc two-stroke twins. The inference was that the punter was buying a small slice of that expertise and acumen which was allegedly only slightly sanitised to make the resultant machine road relevant. In actuality there was always a fair distance between the road and track machines but if folk wanted to believe they were playing with cast-offs from their heroes, no one was going to burst their bubble.
The first TZR250s owe their lineage to the TZs that the likes of Roberts learnt their craft on. The second generation basked in the reflected glory of the likes of John Kocinski. Latterly the final TZR V-twins mirrored the YZR250 of the mid to late 1980s when Yamaha was effectively pushed into a corner having to address the lack of top level competitiveness of its then ageing TZ series parallel twins. Although Yamaha still developed the traditional TZ250 the YZR250 eventually became the way to go, with riders like Luca Cadalora, Alex Criville et al.
Yamaha's TZR series may not necessarily have been the fastest of the genre but many would venture they were the most rounded and real world relevant; we'd be hard pushed to argue with that opinion here at CMM.
Article continues below...
Advert
---
Advert

Enjoy more Classic Motorcycle Mechanics reading in the monthly magazine. Click here to subscribe.
---