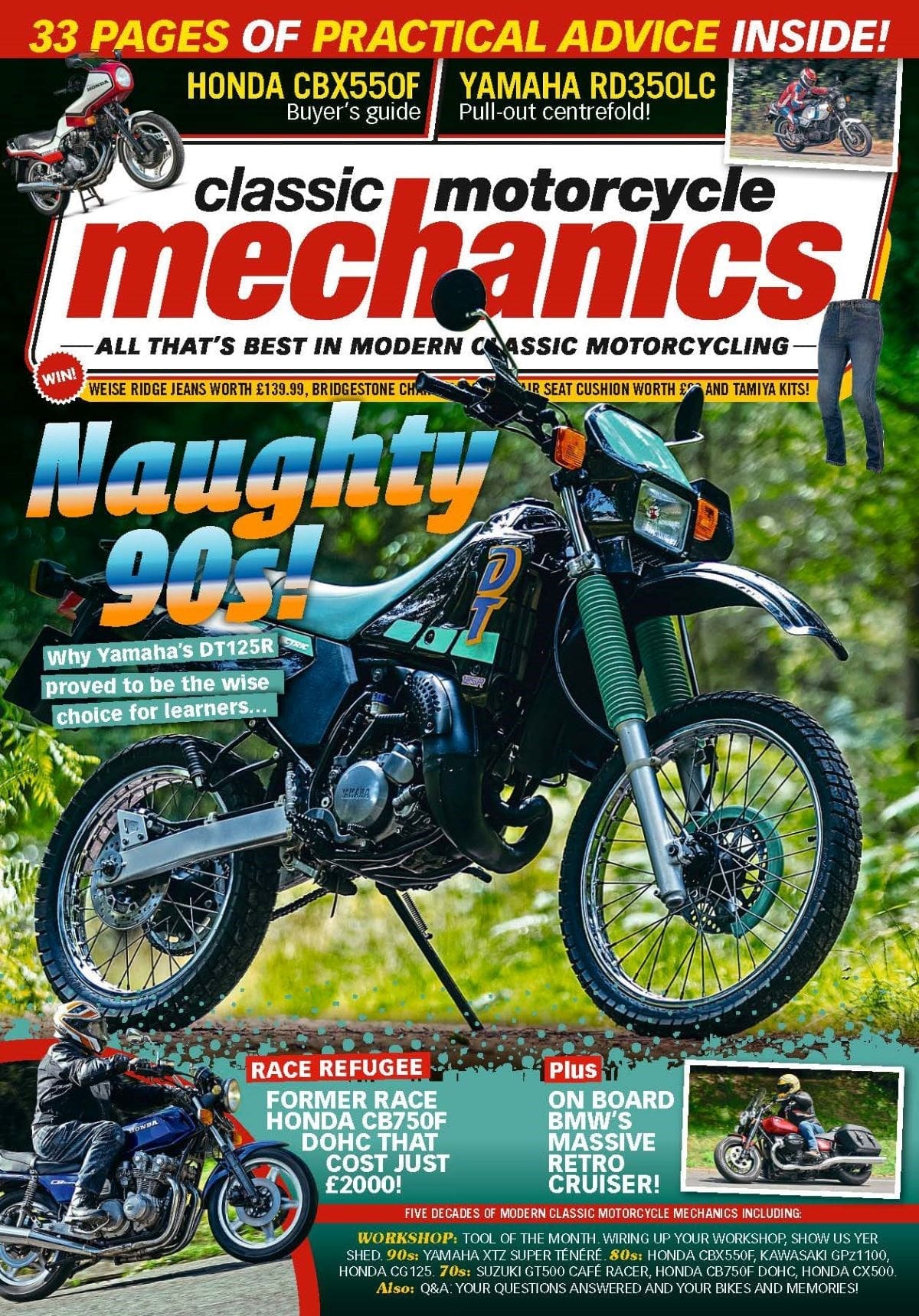 This month in Classic Motorcycle Mechanics, Yamaha DT125R, BMW R18, Honda CB750F DOHC and more!
As always, this issue of CMM magazine is bursting with workshop tips, cracking features and a look at what's happening in the motorcycle world.
If you'd like to read the September edition of Classic Motorcycle Mechanics, then you can order a print copy, save the trees and download the digital version, or bag yourself a bargain and subscribe to get CMM monthly!
Here's what to expect this month…
Yamaha DT125R
If you were 17 in the late 1980s/early 1990s, this was the top trail, tool!
BMW R18
BMW's BIG retro cruiser.
Honda CB750F DOHC
Steve Cooper rides an AMA refugee which cost £2000.
Kawasaki GPZ1100
We ask Kawasaki to bring this beast back!
Classic Motorcycle Mechanics magazine is on sale in UK newsagents and supermarkets, or you can buy the current issue in digital and paper formats here!
You can also purchase stacks of back issues of Classic Motorcycle Mechanics, but it's cheaper to subscribe. As a subscriber, you'll save money, get your copies delivered to your doorstep AND never miss an issue…