The sunny side of the classic world, with the VJMC's Steve Cooper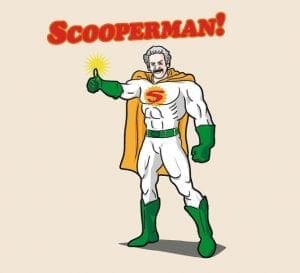 Like many of CMM's readers I have become a serial restorer – a fact which can be something of a double-edged sword if I'm truthful.
If pure, cold logic was applied I could happily crack on with some of the more popular bikes out there and make my life oh so much easier, but no. Rather than take on a Yamaha LC or Powervalve, side-stepping a big in-line air-cooled four from Suzuki or Honda and neatly dodging a standard Kawasaki of any guise I collectively make rods for my own back… or do I?
Picking the ignored, the overlooked, the supposedly moribund or even the scorned does tend to put you outside the mainstream of classic Japanese restorations, but that can actually be a good thing. Okay, so the parts needed aren't necessarily as well advertised but they're out there and generally cheaper than you might imagine. The machines that sold in the greatest numbers back then tend to be the ones in demand now along with those 'aspirational' examples none of us could afford even when we were young.
When you realise you can buy the parts you need without entering into a frenetic, on-line bidding war then left field choices start to make sense. Searching for a front brake cable for my street scrambler actually divvied up a choice of three – all admittedly stateside but at least they were available. Try doing similar for a Suzuki T500 and wince at the prices.
Okay, so not everyone wants to revive a Yamaha Chappy but, amazingly, you can still find stuff for them, even new old stock. Something with a little more kudos, my Suzuki Apache, which never even made it to these shores, is remarkably well served here in Blighty. Genuine clutch cables off the shelf, generic, cheap, main bearings and even gearbox components from some of the specialists who import in bulk from America – who'd have thought it, eh?
Article continues below...
Advert
And, amazingly, it's sometimes the supposedly 'almost-impossible-to restore' models that are actually less expensive to do than you might expect. Counter intuitive yes, but experience has shown me it's viable. Remember Satan's Stinger? When first acquired, folk were saying: "…you can't get con-rods, pistons are 'no longer available', main bearings don't exist…" and so it went on. Emails, phone calls, trade contacts, mates and the like all delivered the parts necessary to renovate the motor. And when no one had the vital 14mm wide centre crank seal the engineering firm tackling the crank simply opted for a pair of 7mm items – job done.
Patience and time are our allies when it comes to reviving some of the more obscure bikes around and if the supremely talented individuals out there can restore something as rare as a Honda JC58, the rest of us are in with a chance on pretty much anything else!
---
Advert

Enjoy more Classic Motorcycle Mechanics reading in the monthly magazine. Click here to subscribe.
---