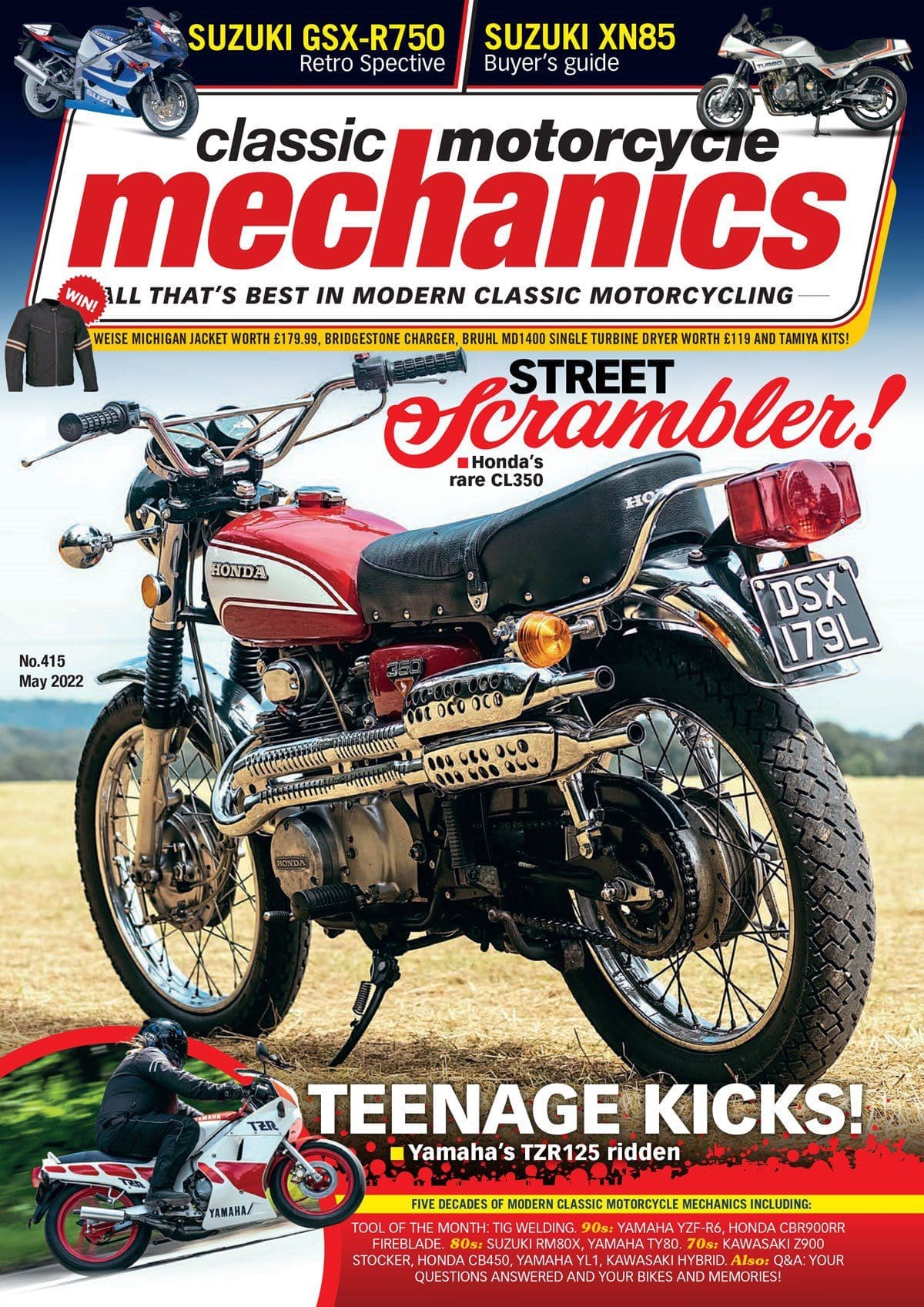 This month, youngster Taylor Mackenzie thinks a 'strip-down' is removing the seat and Andy Bolas is let loose on a teenage crush… the Teezer 125!
As always, this issue of CMM magazine is bursting with workshop tips, cracking features and a look at what's happening in the motorcycle world.
If you'd like to read the May edition of Classic Motorcycle Mechanics, then you can order a print copy, save the trees and download the digital version, or bag yourself a bargain and subscribe to get CMM monthly!
Here's what to expect this month…
Honda CBR900RR-W/X
Scott Redmond on stripping this race-replica legend.
Suzuki RM80X
Jeff thinks (and we think) the tiddler is finished!
Bridgestone Bike of the Year!
Simon Blease and his tribute to Ogri's Norvin.
Honda CL350
John Nutting saddles up a rare scrambler.
Classic Motorcycle Mechanics magazine is on sale in UK newsagents and supermarkets, or you can buy the current issue in digital and paper formats here!
You can also purchase stacks of back issues of Classic Motorcycle Mechanics, but it's cheaper to subscribe. As a subscriber, you'll save money, get your copies delivered to your doorstep AND never miss an issue…