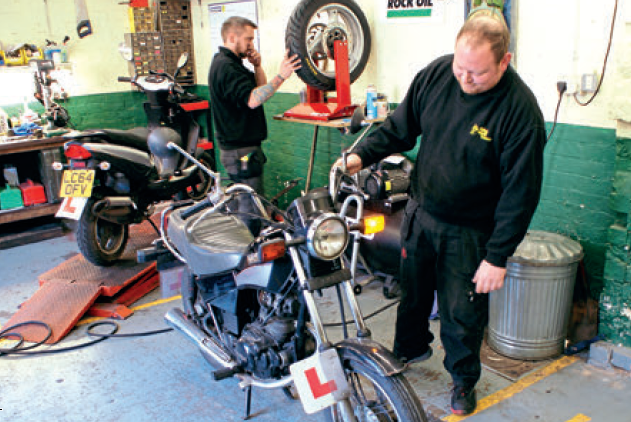 From May next year, MOTs for cars and bikes 40 years or older will be abolished. That means that any bike registered before or around 1978 will be exempt from the yearly safety check and this rolling 40-year rule means that (according to Department for Transport figures) around 90,000 motorcycles manufactured before 1978 will join the 37,000 pre-1960 bikes that already enjoy MOT exemption.
Let's think about the sort of bikes this allows to sneak in: the likes of Kawasaki's Z1-R and Suzuki's GS1000E. Our own John Nutting tested these beasts to 127mph and 132mph respectively, and remember that the Honda CBX1000 was launched in this year and the mighty Z1300 six comes in just a year later… So is this a 'safe' rule? The Government clearly feels that we look after our cherished machines and older car/bike accident stats back this up. They also state that we could all still 'volunteer' to get the bike MOT'd as owners of older bikes do, but (of the pre-1960 two-wheelers) only 6% of those currently go for a voluntary MOT.
The worry is that – with no MOT needed – thousands of potentially dangerous bikes from the era could feasibly now find their way back onto the roads perfectly legally. Also, there seems to be a 'grey area' when it comes to modified bikes. Those that have been subject to 'substantial change' would not be covered. The thing is, no-one quite knows what constitutes such 'substantial change'. Really, only time will tell. If the roads get flooded with dodgy hardly road-worthy 40-year-old bikes we will soon see. As to a 'voluntary MOT', the jury is also out as to who actually would do/pay for one. Probably only those who already look after their classics and know that the bike is perfectly safe and sound.
We shall report back soon!
---
Advert

Enjoy more Classic Motorcycle Mechanics reading in the monthly magazine. Click here to subscribe.
---