Loads of motorcyclists will be very familiar with the name Skidmarx, writes Jim Lindsay.
The firm has been making and selling screens and fairings for all manner of bikes for over 30 years. It has recently entered a new phase after long time employees Ian Merril and Matt Clench, both in their thirties, bought the business from retiring founder Alan Roberts.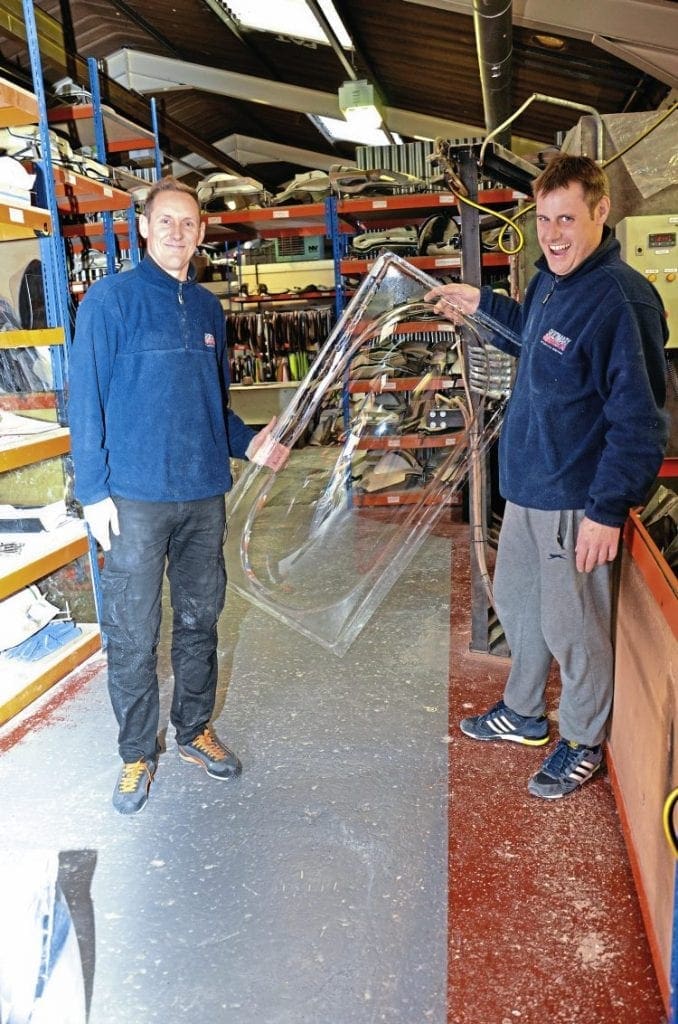 Why does this matter to you, a classic bike nut? Easy: they have over 3000 moulds for screens and a huge number of fairing moulds going back to the eras that most of you sensible CMM readers are interested in.
While I was at their factory in Weymouth, Dorset, Ian Merril showed me an early Yamaha 11350 screen that they had stored on the shelves. I was able to watch a screen being made for a Suzuki GSX-R 750 slabbie using a fascinating blown moulding technique which employs compressed air to shape a heated flat sheet of clear acrylic.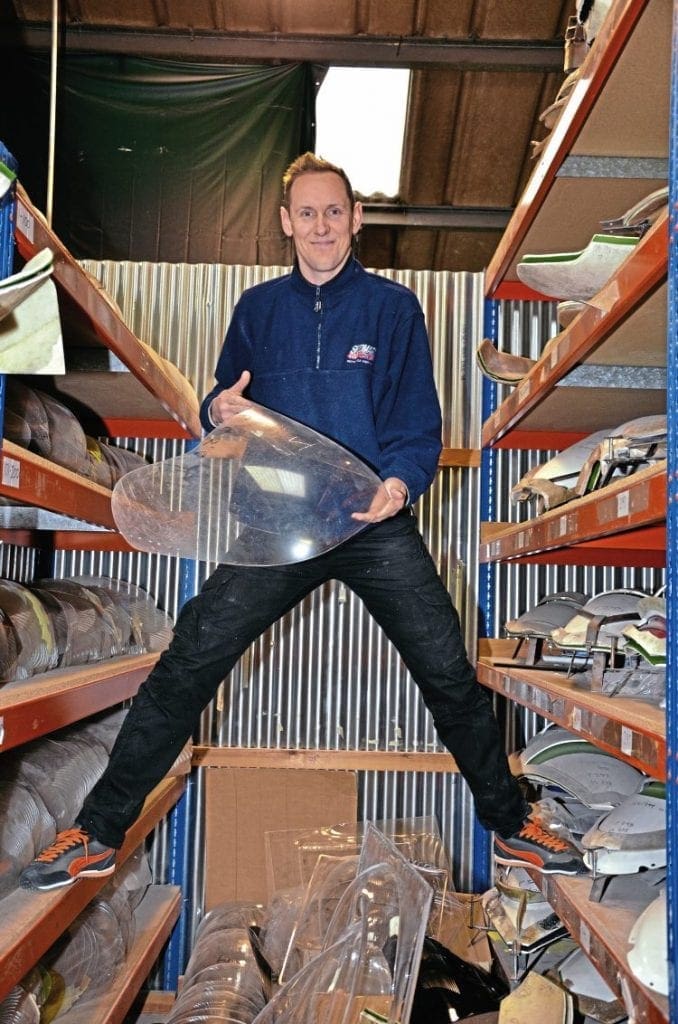 In a store room at the rear of the factory there was shelf upon shelf of bodywork parts for older bikes.
Ian and Matt worked their way up through the business, learning all the necessary skills, before buying it. Ian worked there for 16 years before becoming joint owner with Matt who had put in 12 years designing and making moulds.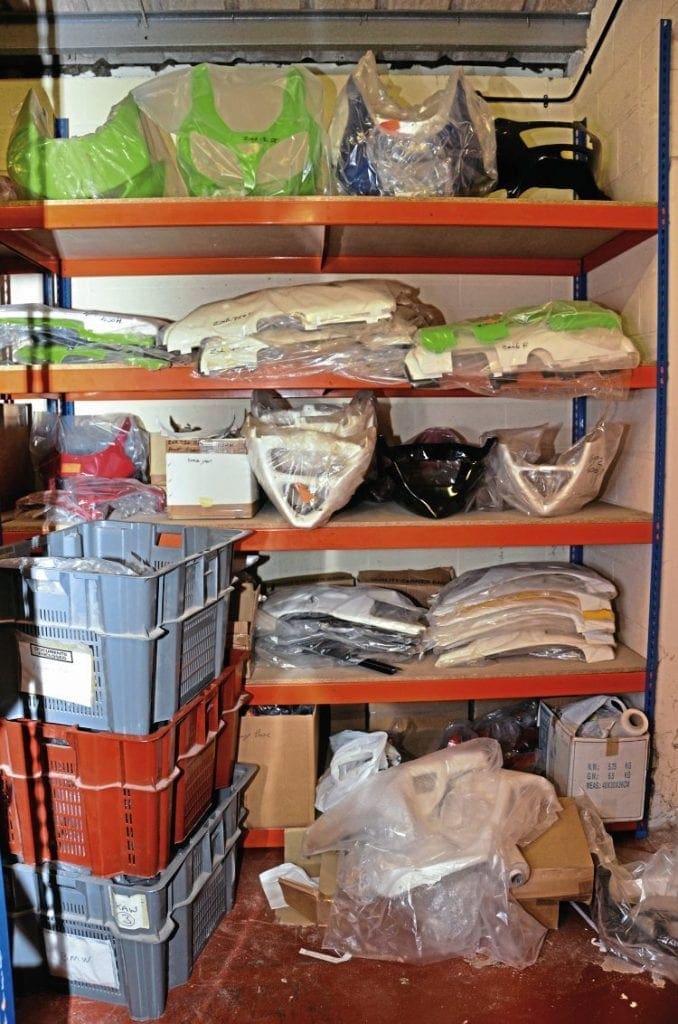 I can personally vouch for the durability of their kit. I track-dayed my Suzuki GSX-R 750 in Skidmarx bodywork for a number of years. It lasted well, including a couple of unplanned assaults on the local scenery and when I sold the bike, the bodywork and screen were still able to command £100 from a club racer (even with my rather questionable matt black spray job).
Ian and Matt are a smashing pair of blokes and it's a thoroughly British business: if you need a screen or some bodywork and it doesn't have to be OEM, they are definitely worth calling or visiting online.