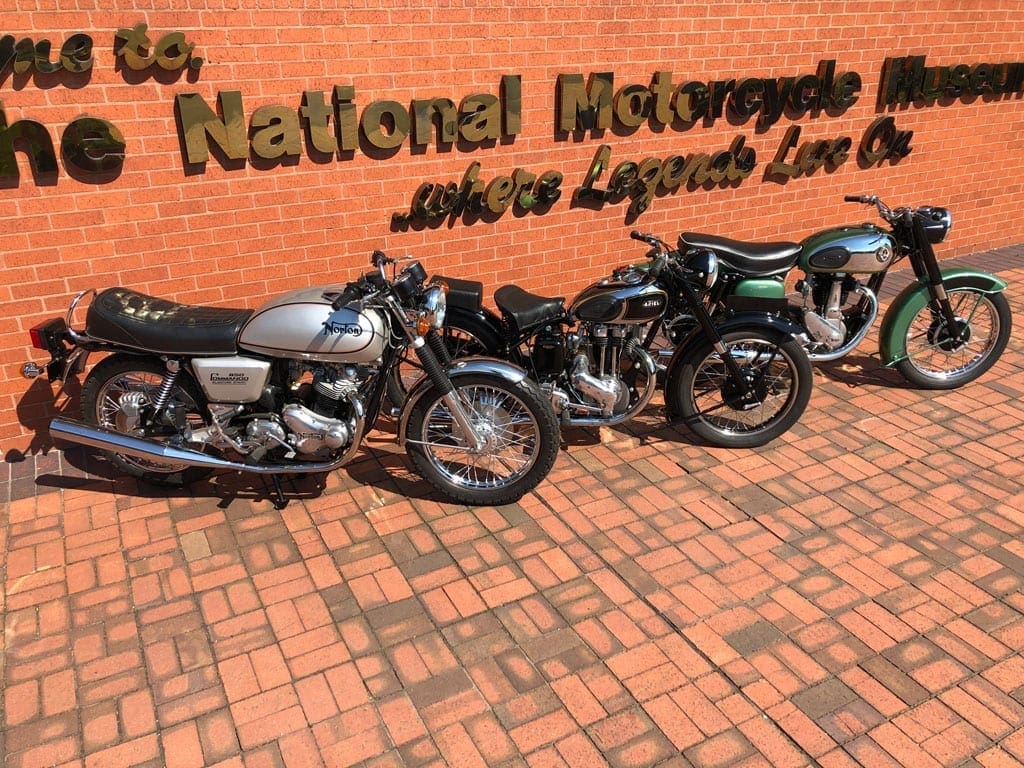 The National Motorcycle Museum has announced that their application for an urgent grant through the Culture Recovery Fund for Heritage has failed.
The Museum applied for a grant from the fund which was established by government to provide funding support to organisations across the heritage ecosystem that were financially sustainable before COVID-19.
A statement by the National Motorcycle Museum reads: "On Saturday 31 October we received an e-mail from the Heritage Lottery Fund that our application 'did not meet the criteria for the programme, and the board has decided not to award a grant through the Culture Recovery Fund for Heritage'.
"We cannot begin to describe what a bitter blow this news was. We had applied for funding in the under £1 million category in order to help retain all of our expert team of people, as well as preserving the museum collection of British motorcycles as the largest in the world. These are some of the things that have now been put in jeopardy.
"All the team here at the museum want to thank everyone who has given to our own COVID-19 raffle and appeal since its launch in July. Everyone can be assured that the funds raised so far will go directly towards us reopening the museum for a limited number of days each week sometime early in 2021.
"However, we are still a long way short of our £500k target, and this huge setback lends even more importance to our current appeal which includes the chance to win one of the three bikes shown in the image."
For more details of how you could help the Museum, visit https://www.nationalmotorcyclemuseum.co.uk/appeal-raffle/