What do you think? Should Kawasaki revitalise one of the best-looking sportsbikes ever built?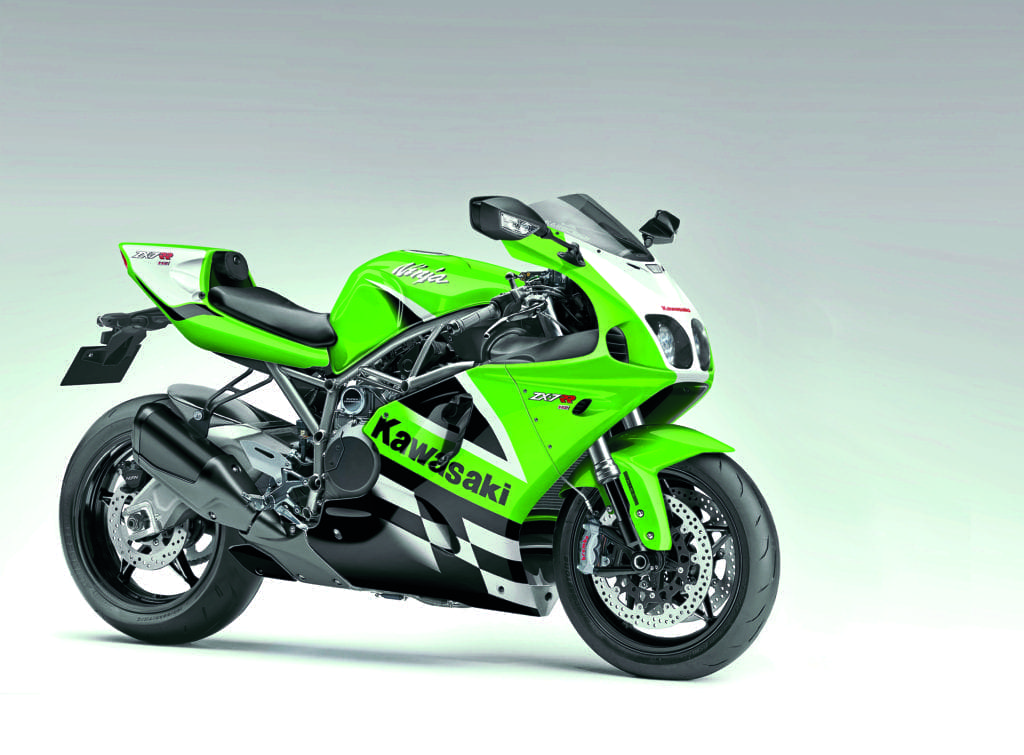 The 1980s provided a bumper harvest for inline 750cc sportsbikes and Kawasaki can be credited with having provided more than its fair share. From the air-cooled GPz to the water-cooled GPZ and GPX, the big K's range carried the most macho points of any Japanese manufacturer. This went on into the 1990s when the butch flat-nosed ZXR750H stomped onto the playground, treading on the toes of the RC30 thanks to its much lower price-tag.
It may have been all fake 'Hoover' pipes and rock-hard suspension, but the chiselled good looks ensured it was a top seller, even against the mighty GSX-R750. We didn't know it at the time but the successor to that machine would be the last 750cc race-rep Kawasaki would build. Production of the ZX-7R may have ended in 2003 but somewhere in a parallel universe it lives on and looks like this: probably.
Bodywork
How do you improve on perfection? Simply put, you don't – even Kawasaki left it unchanged during its seven year life-cycle, though we have given our ZX-7R a few subtle modern tweaks like the light and compact LED headlights the styling remains mostly faithful to the original 1996 model. If it ain't broke, don't fix it, right? Oh and the same goes for the colours schemes. Avoiding the nasty yellow they did, we've stuck with what the Big K did best: simple, solid colours…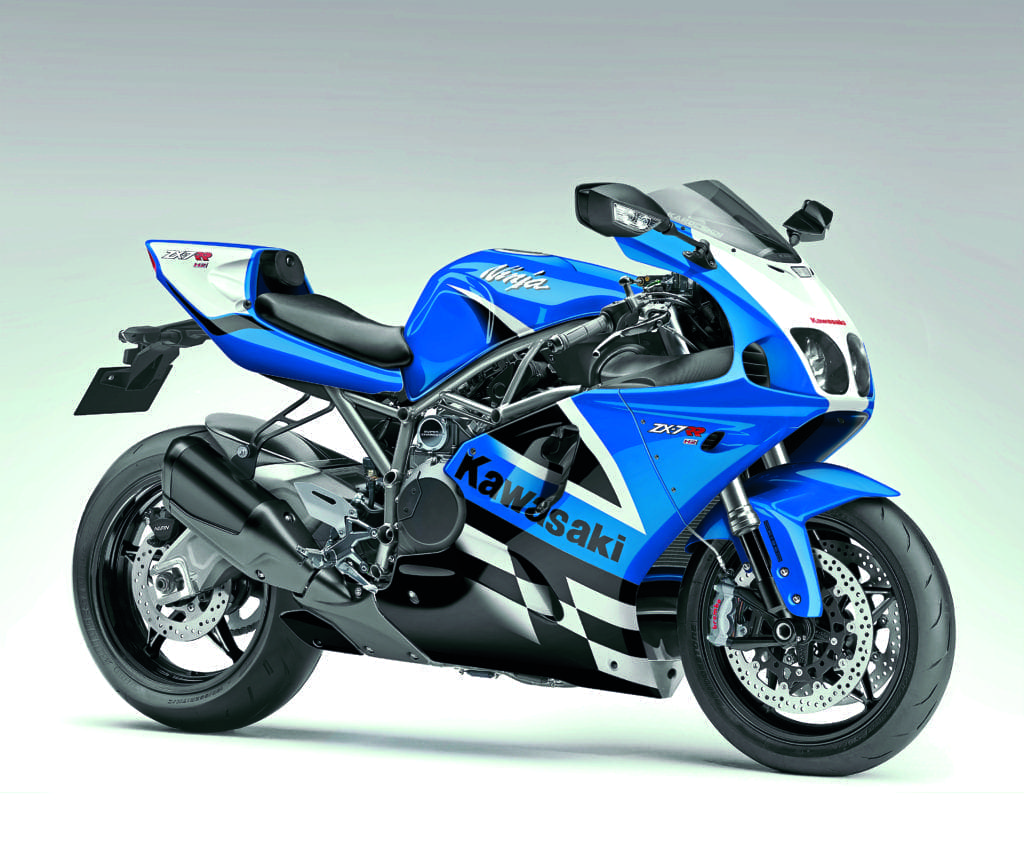 Chassis
One of the main issues with the original bike was weight, however as our bike uses the H2 motor it also takes advantage of the lightweight steel trellis frame, including the subframe from the SX sports tourer. To keep weight low and as a nod to the ZX-7R we've opted for a traditional two-sided swingarm. Wheels and brakes are also donated from the H2 and we'd hope the front-end remains as legendarily planted as the 1996 bike.
Engine
Making less power than a modern 600 the original ZX-7R engine was unremarkable bar the most glorious howl of any 750. As Kawasaki has got the supercharged thing pretty much nailed with the H2 and second generation H2SX we'd love to see a 750cc version powering our bike. Expect a real world rear wheel 150bhp – 25bhp up on the GSX-R. Thanks to the wonders of fuel injection, carb-icing is of course completely eliminated.