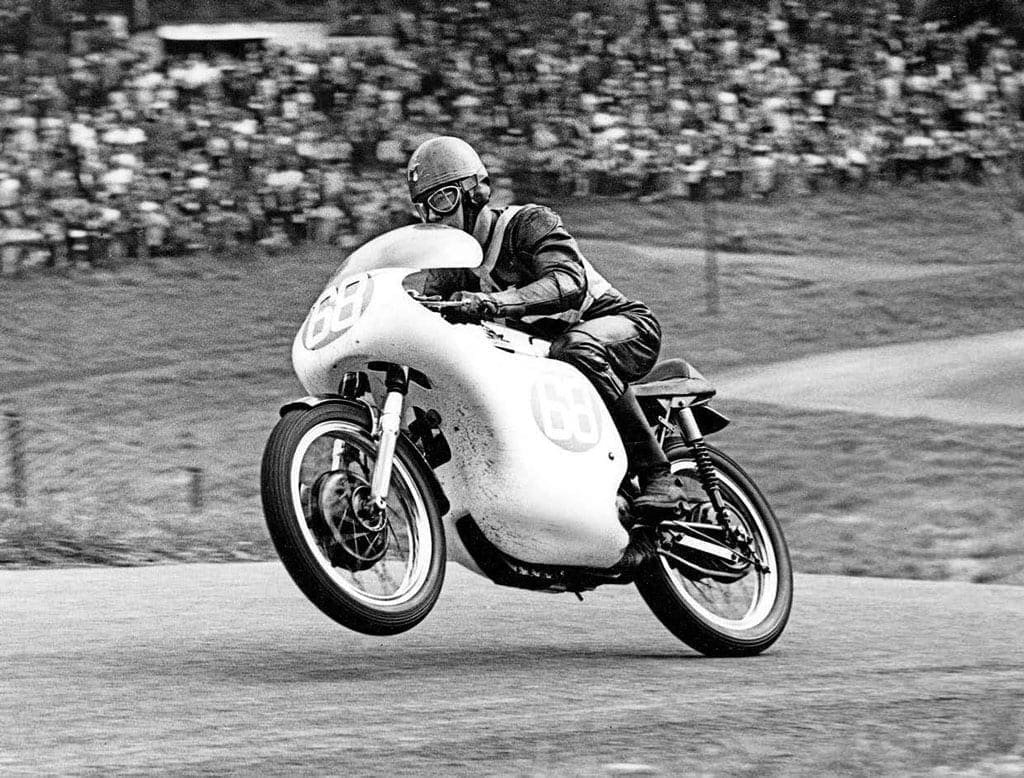 Motorcycle racer John 'Moon Eyes' Cooper found fame and success during the golden age of road racing in the late 1960s and early 1970s.
From his youthful beginnings in the Derby Phoenix Motorcycle Club, he pursued his dream of two-wheeled triumph, attending events at circuits up and down the country. Here's a snippet from his latest bookazine about his rise in the sixties…
Russ Warren was your entrant for a long time in the early 1960s. How did that relationship come about?
At the end of the 1950s I was riding my Triumph Cub and an Anzani Special owned by Maurice Patey. Maurice worked at Ingles, the BSA agents, and he went on to become joint founder of Silk Motorcycles.
One day a racer called Peter Tomes came into Wilemans and I asked him when he was riding next. He said he'd had a crash at Scarborough and decided enough was enough, he was calling it a day. He told me his bikes belonged to a chap called Russ Warren, the manager of Wraggs Motorcycles in Sheffield.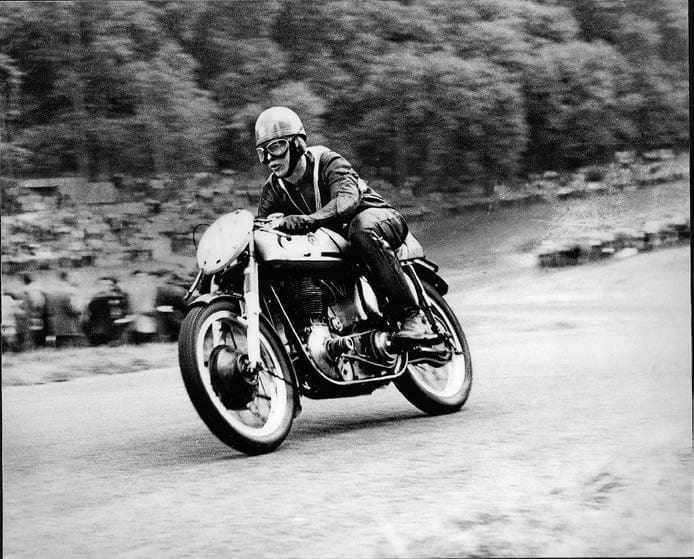 You want to give him a ring, he said, and see if he'll lend them to you. I rang Russ up and arranged to meet him the following weekend at Mallory Park where I was riding my Cub. He said he had a 500cc BSA Gold Star in bits which he'd lent to a chap called Harry Hutchinson, who owned a pub in Birchover. Russ said if I went and fetched it and built it back up I could borrow it. Well, when I went to fetch it, it was literally a heap of parts piled up in a chicken run.
The bike was completely broken down and some of it was missing but I put it all back together and took it to Mallory Park for the Race of the Year. I finished well down because the bike was outclassed by Nortons, and there were some big stars there, including John Surtees on his MV.
But I qualified on it and finished tenth or twelfth or something in the main race and Russ let me carry on using it. I rode the 500 Gold Star for a year and did quite well on it. During that year Russ bought me a 350 Gold Star special in a Manx frame from the Minion brothers, and a bit later in 1961 he sold both those bikes and bought a 350cc Norton from Fred Rutherford in London.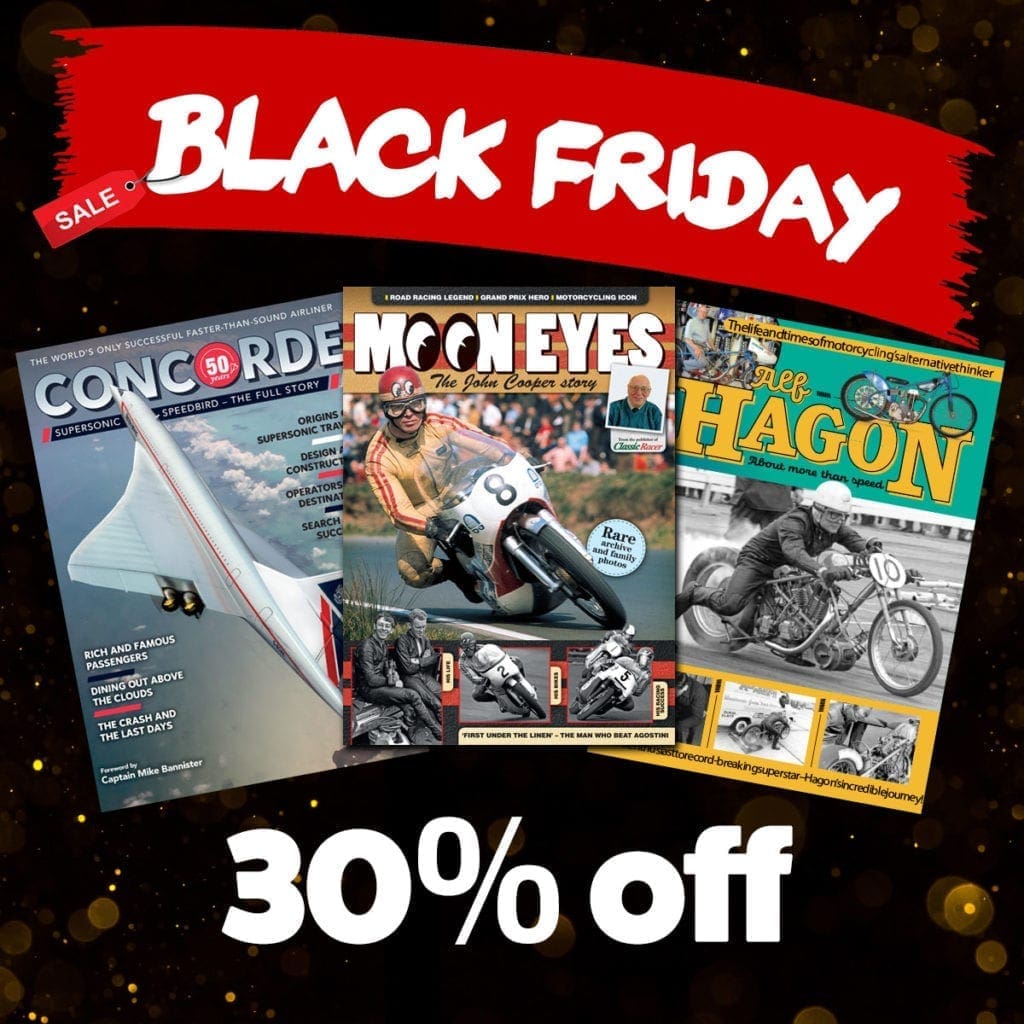 It had supposedly been tuned by Bill Lacey and when I first got it, I was really excited because I thought Nortons were the be all and end all at the time. But it wasn't as fast as the Gold Star and for two meetings I really struggled on it. I couldn't do anything with it and I was finishing well down eld, but Rob Minion did some research and we found out the valve timing on my bike was absolutely miles out.
After I put the timing right the first meeting was at Cadwell Park and the star man that day was another chap from Derbyshire, John Hartle. Well, we set off and before long I was right behind John and I soon realised I could pass him easily. The bike was flying but because it was John Hartle up ahead I thought I'd better not push my luck and I stayed behind him and finished second.
After that I went really well on that 350, and then Russ bought a 500cc Norton for me from Dennis Pratt. That was a good bike too so I had two competitive bikes and I did quite well on them for a number of years. That 350 Norton was a good 'un but unfortunately an engineer called Frank
Platt, who was well known around Derby, had an idea for improving it which had the opposite effect. He used to make parts and he said to me one day: "I've just been looking at Dan Shorey's bike and I've noticed it's got a 500 carburettor on it. If you bring yours round I'll bore your inlet out for you and put a big carb on for you."
Well, it wrecked it. It was never any good after that. Very ordinary. With the small carburettor it had good acceleration and it was only very slightly down on top speed, perfect for places like Scarborough.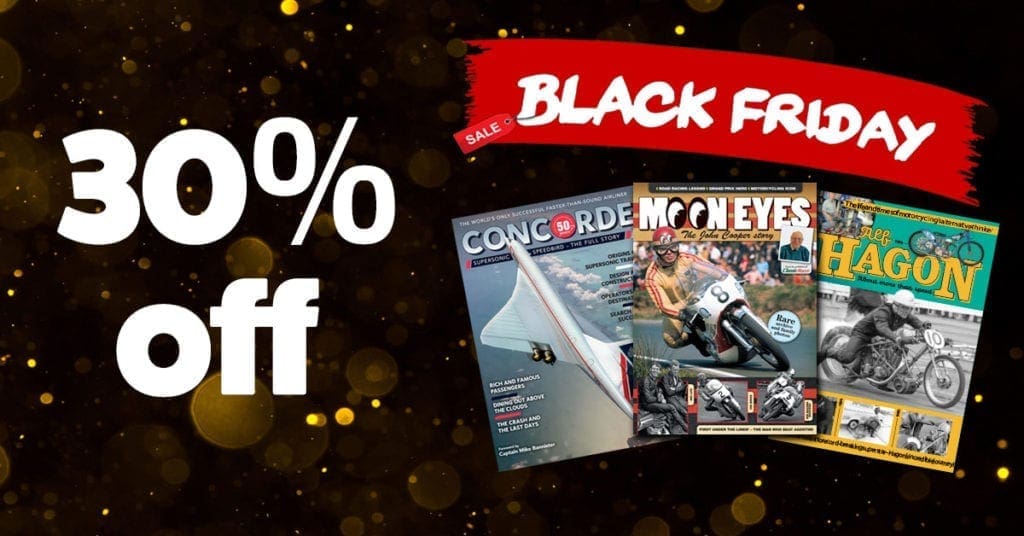 Enjoyed this snippet? It's taken from the exciting book: Moon Eyes – The Story of John Cooper.
As part of our superb Black Friday sale, Moon Eyes is now available for 30% off – for this weekend only!
To get your discount, all you need to do is choose your favourite bookazine and add to your basket here. Then, go to View Basket and enter the discount code 'BLKFR2' into the promotional code box. Your 10% discount will be applied to all relevant items. It's quick and simple!
---
About Moon Eyes
John graduated to grand prix racing and riding in the Isle of Man TT – recording his greatest moment in 1971 when he beat Giacomo Agostini in the Race of the Year at Mallory Park, watched by thousands of fans cheering him to victory.
Moon Eyes tells the remarkable story of this down-to-earth racing legend in his own words, and is packed with images that evoke the heady days of British road racing and its heroes, including Mike Hailwood, Phil Read, Bill Ivy and Barry Sheene.
---
Advert

Enjoy more Classic Motorcycle Mechanics reading in the monthly magazine. Click here to subscribe.
---