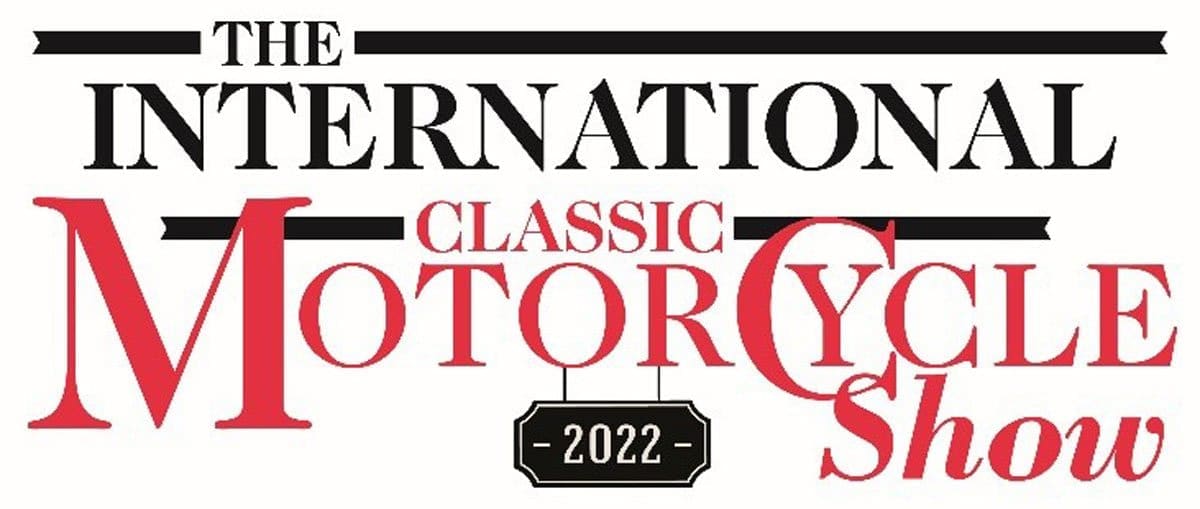 The countdown is nearly over for the super Stafford bike show.
The year's premier Classic Motorcycle Show is back at the Staffordshire County Showground and will be full of special guests and world firsts! Here are the top 10 reasons to visit…
World Exclusive! The Mike Hailwood Exhibit
A world exclusive as the Hailwood family open their personal archive to celebrate Mike 'the bike' Hailwood's life. 40 incredible items from seminal points across Hailwood's life and career. Let Mike's son David, take you through some of his dad's most personal items alongside The Classic Motorcycle Editor, James Robinson on stage across the weekend.
Schools in session! It's the Class of 78!
Who better than to tell you about Mike's racing life than his closest competitors. Talking about that race in 1978, the comeback of all comebacks, are TT winners, British Champs and even an 8 times world champ! Join Ian Richards, Alex George, Chas Mortimer and the Price of Speed, Phil Read. On stage all weekend, plus Mike's '78 TT Ducati Mechanic, Roy Armstrong.
Marvel at the finest examples of private collection motorcycles
Owners spend thousands of painstaking hours ensuring their exhibit is in its best possible condition, ready for display and inspection by the crowds and judges. As would be expected at the April show, there is a focus on British machines and marques such as BSA, Norton, Triumph and Royal Enfield all feature heavily. Alongside the machines on the show's club stands, the private entries will compete for a host of show awards including the coveted Best in Show.
The classic trials demonstration Area
Brought to you by the Old Codgers Trials Club, trials demonstrations will be running across the weekend for all to enjoy. From side car to two wheels, a plethora of bikes will be taken out on the course. Old they are, codgers they may be, but these boys can still ride a bike!
Club stands so good you'll be begging to join
Classic Brit bikes, exotic continentals, rare contraptions… the wonderful and expansive mix of club stands packed into the halls at Staffordshire County Showground has it all. A quick browse of the A-Z list and all the big-hitters are there from the likes of the multi-interest VMCC and VJMC through to the specialist owners' clubs covering marques such as Francis-Barnett, Sunbeam, Velocette and Norton among others.
Under the hammer at the Bonhams auction
Bonhams is a privately owned international auction house. Founded in 1793, it is one of the world's largest and most renowned auctioneers of fine art and antiques, motor cars and jewellery. The Bonhams Motoring department is the largest auction house to hold auction sales of classic motor cars, motorcycles and related memorabilia. The auctions are held in conjunction with some of the most renowned global motoring events at truly charismatic locations.
Feel the ground shake in the GP Paddock
Head out to the Classic Racer GP Paddock where famous race machines of the past are fired up twice each day. Compere Steve Plater and our star guest will be on hand to give their thoughts on proceedings… that's when they can get a word in edgeways over the deafening roar of some iconic monsters from racing's glory days. You can almost smell the Castrol R!
Autojumble as far as the eye can see!
If you are looking for a great day out filled with motorcycle bargains, The International Classic MotorCycles Show is the place to be! More than 900 traders showcased their wares at last year's event and this year is set to be even bigger. With a mammoth display of spare parts, tools, books, magazines, signs and even complete machines, you can be certain you'll find exactly what you were looking for.
Whatever your ride we have your read!
Head over to the main stand where you will be greeted with amazing subscription offers only available at the show! From The Classic MotorCycle, Old Bike Mart and everything else in between, there is a title for everyone's taste from Mortons Media Group, organiser of the show and publisher of a host of motorcycling titles as well as rail, American classic car and lifestyle magazines.
Entertainment all weekend long!
From live music, bikes firing up and beer on tap all the way to the Wall of Death, we guarantee a weekend full of entertainment! The all-singing, all-dancing female close harmony trio, The Daisy Belles will be on stage over the weekend recapturing the authentic sounds of The Andrews Sisters and why not head to the fully licensed bar and get yourself a beer… a whisky… or even a Guinness… whatever whets your whistle!
For more information on The International Classic MotorCycle Show and for ticket information please visit www.classicbikeshows.com