We love bikes. We love fettling them and riding them, but… some classics are big and heavy, and we're not getting any younger. So what can we do about it? Steve Cooper finds out…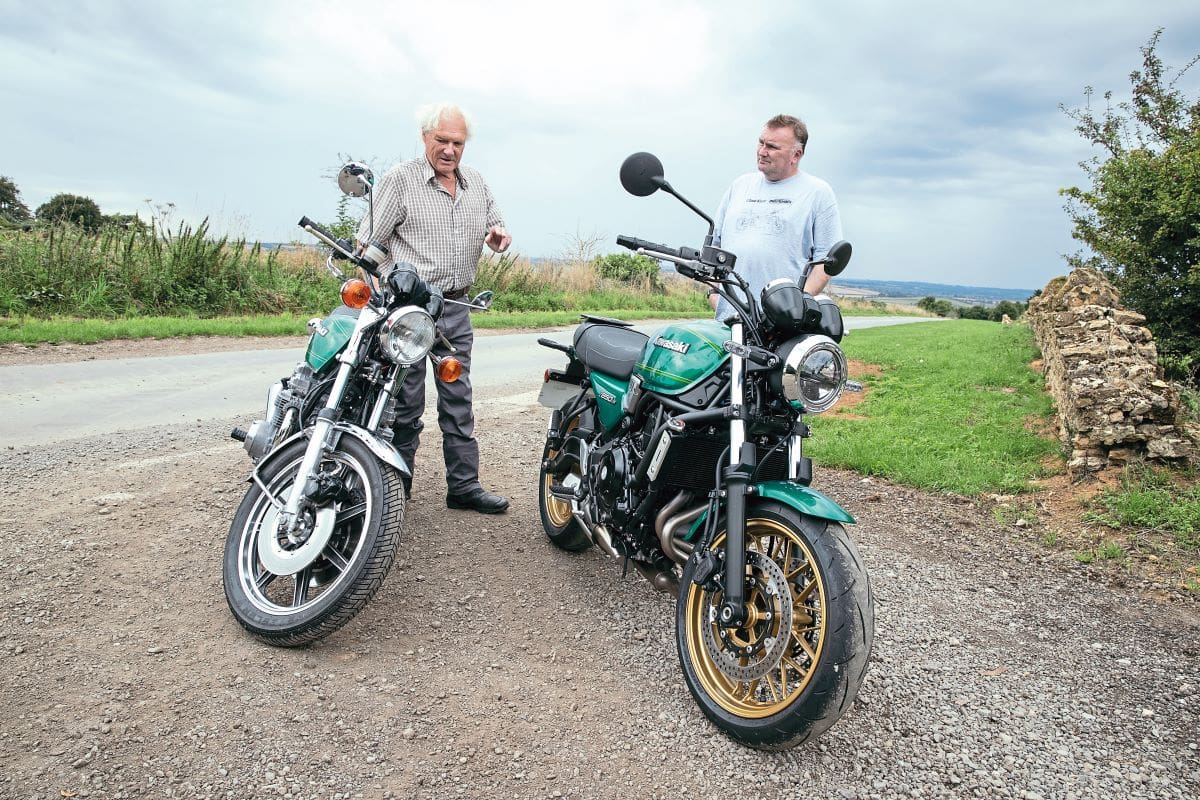 Words: Steve Cooper
Pics: Mortons Archive, Gary Chapman, Paul Bryant, Joe Dick
Len Vale Onslow – what a legend: not only a motorcycle manufacturer but a test rider and bike shop owner, too.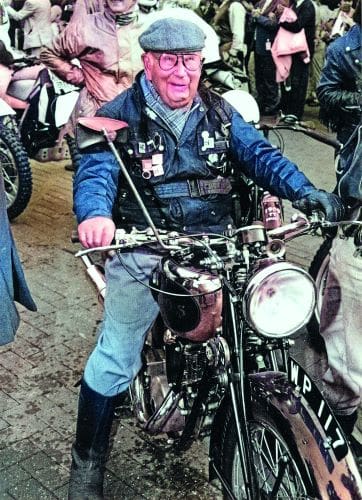 Born into a motorcycling family, Len rode a small, handmade motorcycle from a young age and carried on riding motorcycles up until he was 102. He died in April 2004 aged 103.
Not all of us will be blessed with such longevity, or ability to carry on riding past our century! And let's face it, there's no doubt that our demographic is an ageing one; the signs have been there for more than a decade now. The largest slice of the classic scene is very firmly within the 55-plus bracket. Although there are younger riders out there (some who are interested in classics) it's fair to say The Powers That Be aren't making it simple, straightforward or cheap for them to get on to two wheels and obtain a full licence.
If you needed further proof that the biking community is an ageing one, just think about how the major players have been targeting their products over the last few years. Kawasaki had a tentative go in the 1990s with its Zephyr range that alluded back to the days of the mighty Z1, and then recently went for it full throttle with the Z900RS. Yamaha has got techno-retro with the MT series twins and triples via the classic 70s speed block colour schemes and then went a step further via a cosmetic rework of the MT-07 to deliver the XSR700 which shamelessly, if covertly, implies some relationship to the old XS650 twins. Honda has aped its seminal CB750/4 with a modern water-cooled 1100, and Suzuki is well into supplying folk of a certain age with parts for its 70s and 80s tackle via its Vintage Parts Scheme and even a 150bhp 'Katana'! Simply put, The Big Four are actively targeting the 'grey pound'!
If you look at the likes of the VMCC and its cohorts a lot of those old boys are still out there riding and, on occasion, making some rather surprising concessions. More than a few are now on smaller, electric start Hondas and my sources within this august body are suggesting that the likes of 400/4s, CB72/77s and CB92 Benlys are no longer vilified as being the spawn of the devil incarnate. And, hush my mouth, some of the flock are even having electric feet installed on BSA Gold Stars.
If all of this tells us anything it's that we're not going quietly into our dotage, we're not hanging up our helmets and nor are going to 'act our age'. Those amongst us who learnt to ride anywhere from our 50s through to our 80s seem to be embracing the adage: '…You don't stop riding because you grow old, you only get old because you've stopped riding!'
So, if we are to be seen still out there on two wheels as we make our way in life, what are we riding, how are we coping and what compromises are we prepared to take in order to enjoy the freedom that only comes when granted by a motorcycle?
Male ego has a lot to answer for whether we like it or not and some will carry on as if nothing has happened. Despite very obvious physical issues, machismo often triumphs over logic and common sense. Yes, you may very well still be able to pilot that early 70s superbike at silly speeds but how about when you're trying to filter more than a third of a ton of classic iron through dense traffic?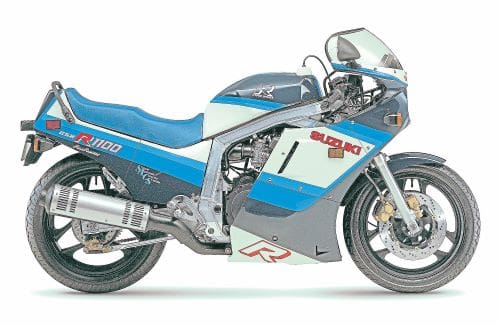 Realistically it isn't as easy as it once was; there is a genuinely higher implied risk factor now, and if, God forbid, some knob changes lanes, are you going to be able to pick the bike up? Here's the rub – we don't recover as fast as we used to; we no longer bounce; and it does unquestionably hurt. Riding any motorcycle comes with a very real risk and that is undeniably part of the fun, but perhaps we might be well served by mitigating the risk? If we genuinely want to carry on riding for as long as possible perhaps it's worth appraising what we're doing and how we go about it?
One of the most commonly overheard comments with riders of old classics seems to be: 'You forget how heavy these old bikes are until you have to wheel them around!' This simple and basic fact is a reality of getting older. Unless you are a dedicated gym bunny our muscles aren't what they used to be. If you think back to how easy it used to be to move a Kettle around on the drive compared to the effort it is now you begin to see where the issues lie.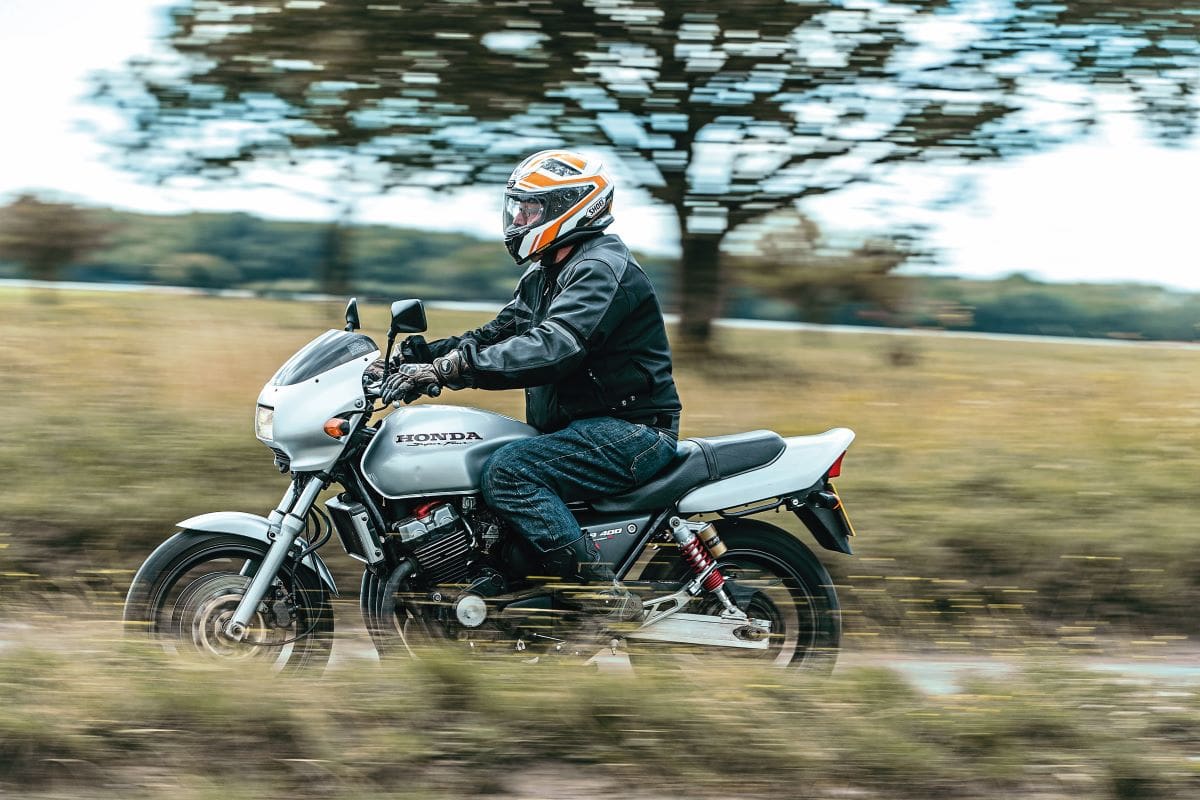 So what options are there for we classic-bike obsessed massive masses? If you distil down the two most common variables it's simple. A: Do I still want to ride at the same high speeds? Or B: Is it the mass/bulk of my current classics that're making life harder for me?
If the answer was the former, then you may well make your life easier by looking at a 'modern classic', i.e. something that's still iconic, desirable, sought-after, but is easier to use in day-to-day terms.
Should your particular poison be bevel drive Ducatis then you'll know that they can me big old beasts to move around. If you add in factors such as uncomfortable 70s rear sets and clip-ons then why not give yourself an easier life with a later Pantah? Cool as you like, easier to live with and, crucially, nimble. It'll go around corners as well, if not better than, a 1974 square case and still have enough go to pump the adrenaline.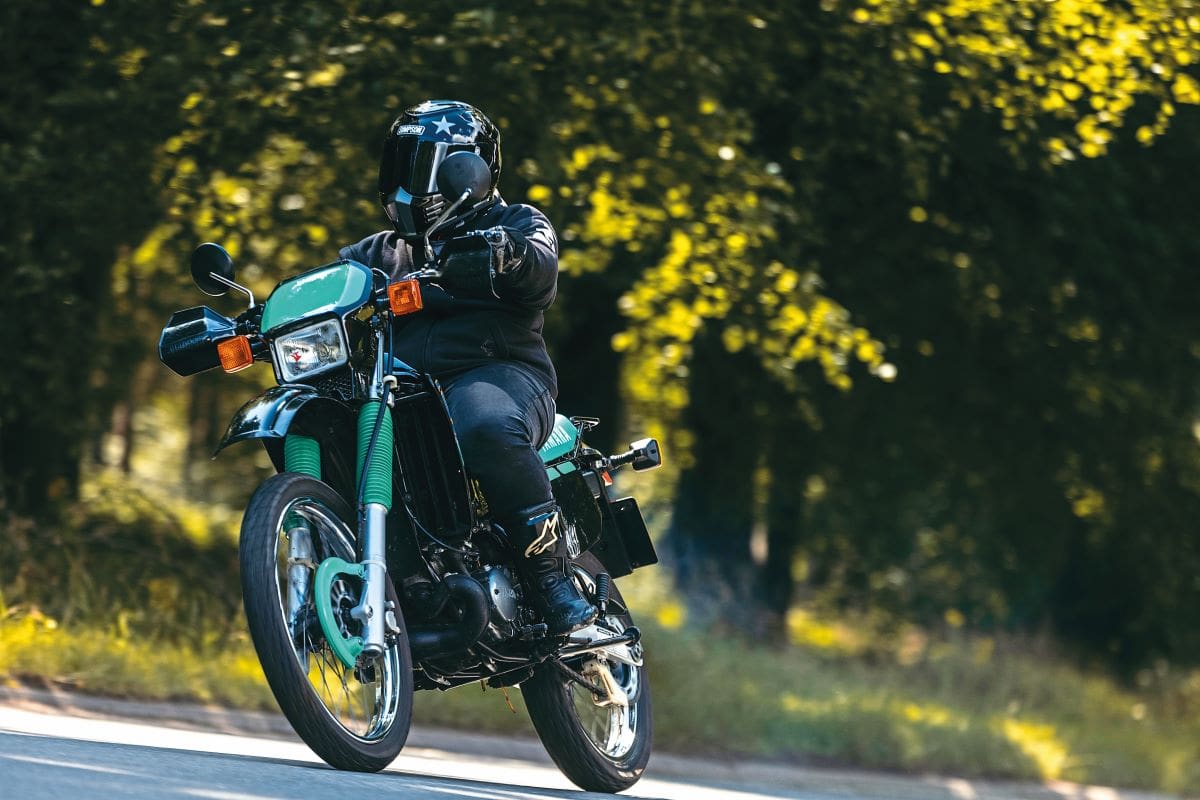 Should you be suitably obsessed with air-cooled Yamaha triples or fours then you'll know just how unwieldy they can feel if you're not having the best of days physically. If you still intend to stay brand-loyal then a late FJ1200 or XJ900 might well fit the bill, or if you fancy something a little less in-your-face then how about a Diversion 600, or an early Fazer 600? Still want more speed potential? That would be the FZS1000 with it's R1 derived motor.
Looking at Option B is, arguably, less controversial and potentially allows you to remain in your own particular time warp whilst still running with period cool. Think Honda CB750 and all that mass – especially if your classic Big Aitch resides in a shed at the bottom of the garden. For we older gents, getting that three-quarter litre candy-and-chrome leviathan out is a task in itself with or without motive power. How much easier would it be if you were to downsize to a CB500/4 of similar vintage? Substantially less mass, generally cheaper and arguably just as pretty. You can easily apply the same logic to Suzuki GT750s versus GT550s, etc. For some perhaps it's the simple issue of kicking over a classic that makes enjoyment increasingly intangible.
There's a fellow enthusiast who can no longer kick his beloved Kawasaki triple into life due to arthritic hips but he still wants to ride a potent stroker. A chance encounter with a classic dealer has recently seen him moving to a very tidy Yamaha 350 Powervalve. The various angles and positioning of key components mean the Yam is easily accessible where the Kwak isn't.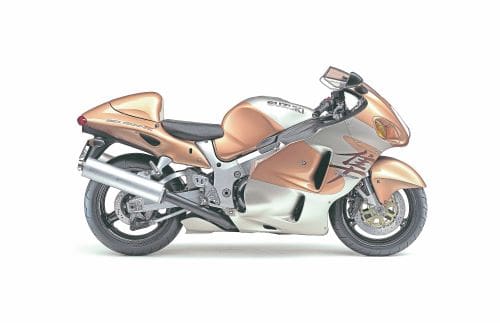 A change of marque, an acceptance of the situation and the ability to compromise have seen a keen enthusiast on the verge of his eight decade still hurtling around on a classis stroker and one that's lighter, more powerful and handles better as well!
Those iconic race replicas that started off with the likes of the divine GSX-R750/1100 are popular modern classics, but such hedonism always comes at a price. Those sinews, ligaments, joints and cartilages that once facilitated you wrapping yourself around the tank and behind the screen with hands and wrists contorted at weird angles and lower limbs knotted up to fit on pegs aren't up for it quite so often now. And if you can bend yourself to suit, the chances are you'll be plagued by cramp or similar in fairly short order. Take all the joint supplements you like but many of advancing years simply are no longer as flexible as they used to be.
Aside from our equation solving there's one sector the classic world that's regularly sneered at, denigrated and derided – the tiddlers. Some see them as somehow less worthy than supposed 'real bikes' but that view is, at the very least, ill-informed. Go on Facebook and look at a page called 'Great Fun on Small Bikes'; the stuff these people get up to is easily as amusing/vital/involving/important as riding to Lands' End or John O'Groats on some period behemoth. These dedicated souls go green-laning on Honda C70s, tour continental Europe on sub 250s, meet up for regular ride outs or go exploring on supposedly inappropriate machinery yet still have massive fun. You really do not need a big bike to have epic adventures and more and more older riders are finding this out.
Smaller capacity classics can be just as involving as the big stuff whilst generally being cheaper to acquire. Once you realise that you are no longer immortal is it really important to ride at or close to the limit on a large capacity classic? You can still get a huge buzz out of maximising corner speed on a 125 which is something you'll struggle to do legally or safely on a 750 H2 Kawasaki Mach IV this side of a race track!
For many, 500cc and below now makes for an ideal classic; there's still enough power and speed when circumstances allow but not the outright mass and bulk of a 750. You can still have just as many cylinders and silencers but, chances are, you won't find the weight and size of a half-litre classic anywhere near as intimidating. And it's not all about the appeal of four pots and pipes either. If you want that timeless 70s look with more than a touch of modernity, a decent turn of speed and reliable brakes, then a later Honda CB450 twin has all that and an electric starter. Fans of the legendary, yet voluminous, Kettle might very well find a GT500 has a lot to offer in terms of the accessibility/power balance and they're a hoot to ride as well.
And by no means are the 500s the only option when it comes to a 'later years' classic. Penny for penny, pound for pound, a decent 350/400 will do pretty much all you might want short of long-distance touring or protracted two-up riding. Few who have sampled a properly set up Yamaha RD350 or 400 have come back disappointed, Honda's seminal 400/4 is still winning new fans four decades after it first turned a wheel; many triples fans reckon the S3 or KH400 are the best of their kind ever built; and Suzuki's GT380 is a really good-looking left field option… or how about the GS400? It's really half a GS750!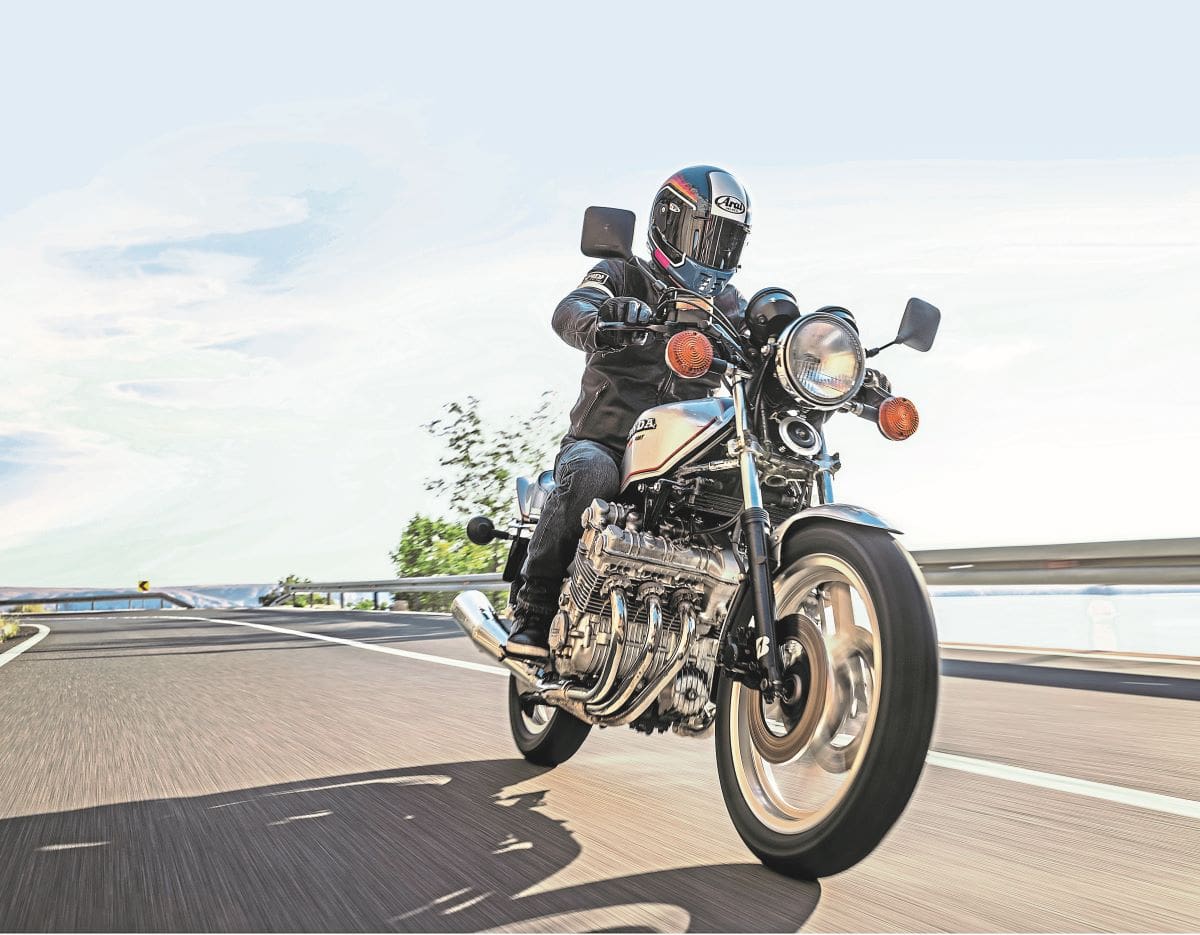 Don't believe me? Then listen to Simon Lister of KawaTriple parts: "With my business based around Kawasaki triples I have customers interested in everything from the 250s right up to the 750s, yet it's the smaller ones that are increasingly garnering interest. Obviously the 250s are cheaper (the 400s are going up in price of late) but it's also ease of access. I have arthritis in my hips and knees and like many I'm now using an upturned milk crate to make starting the 500 and 750 easier. I've recently recommissioned my Kawasaki A7 350 Avenger twin; it's so easy to move around, start and ride. Perhaps we need to admit to ourselves it's time consider machines that are easier to access?"
For those who are no longer in their first flush of youth it's genuinely worth looking at the space/ground surface you move your bikes over, after all, this is where you are most likely to experience issues moving them around. Uneven surfaces make the task a pain (our editor was once trapped beneath a bike when he slipped on a dodgy drive) and anyone who regularly pushes a bike the length of a decent gravel drive is mega-fit! But, even something as simple as laying down one single line of paving slabs that are your dedicated shed-to-kerbside bike route can take a lot of the pain and angst out of manoeuvring classics around. Other dodges include investing in a bike-bench-cum-lift if you don't already have one – this one addition to a shed or workshop will literally change your bike-fettling life whilst saving your back and knees at the same time.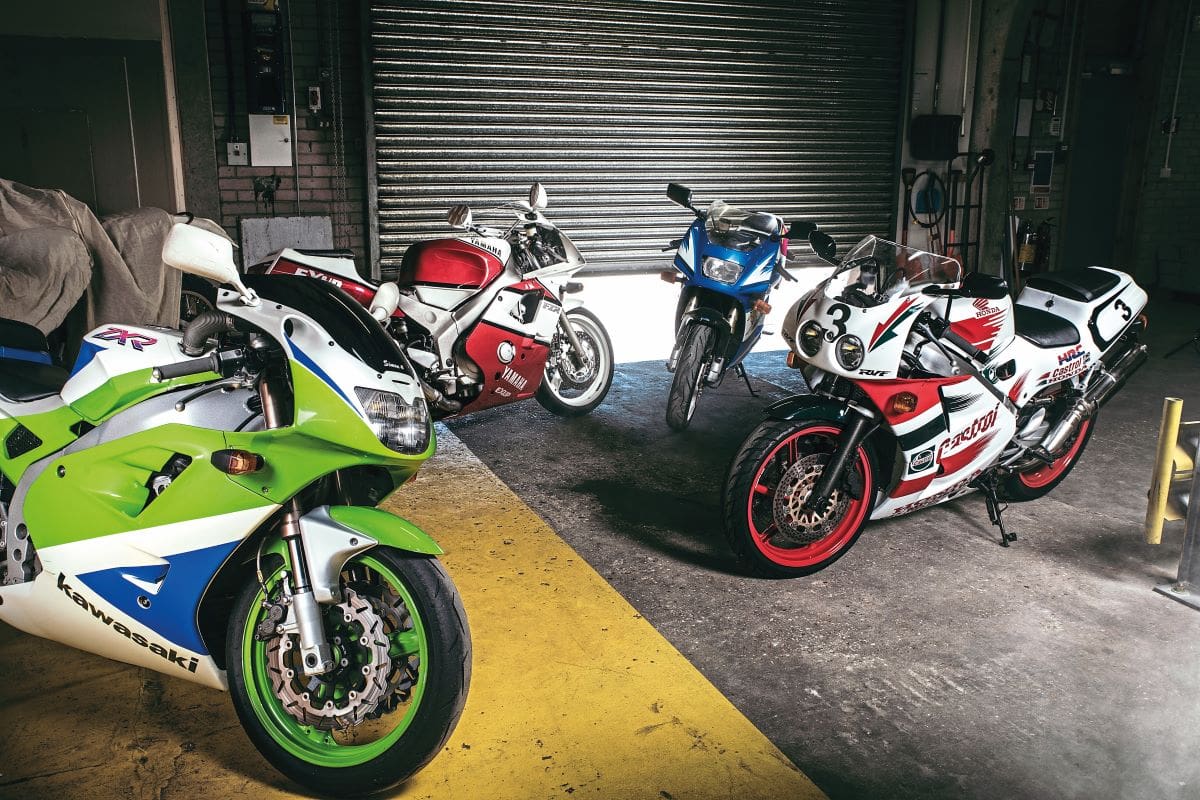 Old bikes and old(er) people really don't have to be mutually incompatible. It's all about working compromises and accepting that we're not in our 20s anymore. It's still entirely possible to have a decent day out on a classic but only if you and the bike are compatible. And if your personal circumstances dictate that a full day in the saddle is no longer viable due to the raft of annoying ailments we seem to collect as we get older then there's still a fulfilling alternative.
Find a smaller bike that personally fits your requirements and needs then go out and for decent thrash on quieter roads where you're not automatically obliged to ride at inappropriate speeds. Thirty to 90 minutes on an 'espresso ride' (short and intense) can be just as much fun as a day hurtling along trunk roads and dual carriageways. Ultimately the plan should be to die young as late as possible and if that means downsizing from a 750 to a 350 so be it.
Your kids might think your mad but their kids are going to be telling everyone about their super-cool grandparent who is still riding their old bike – surely that has to be something worth aspiring to before we're too old and crotchety?
Steve Cooper (66):
"Why struggle – think smarter!"
"The maxim, don't work harder, work smarter, is a good one to work by when it comes to manhandling motorcycles. Let's be honest, why make life any more difficult that it need to be? You only have to allow your period 1970s 750cc pride and joy to topple over the once and land on another bike in your garage to realise you could have done the job easier and at less cost.
"There's a veritable raft of benches, lifts, supports, workshop stands and dollies out there at sensible money. They can make working, storing or manoeuvring bikes so much easier. For less than the cost of a paint job on a side-panel you really didn't want to scrape/dent/gouge you could have bought a small, four-wheeled, centre stand dolly that makes moving 250 kilos of prime classic a doddle. And for less than a tank's worth of primer/basecoat/candy/clear coat you could have grabbed a full-length, two wheels and side stand dolly that will give you the ability to move a period Gold Wing as if it was a moped!"
Dave Jupp (73)
VJMC stalwart:
"Downsize!"
"I decided some time ago to look seriously at downsizing some of my classics. I'd owned both an M model Suzuki RE5 and 1969 Honda CB750/4 for many years and had had my fun with them. However, as I've got older they've seemed to get heavier and I'd had a couple of close calls manoeuvring them around the garage, etc. There's little point in owning a bike that intimidates you.
"Although you may not notice it you do lose strength as you age and although I was still easily able to ride either they were becoming a handful to move around. Both have found new homes and I've got into later, Japanese market, 400cc fours. They're much lighter, built to extremely high standards, and are easy to manhandle. Their speed and acceleration is more than enough and their brakes are stunning in comparison to the 750 or rotary. I'm also a huge fan of tiddlers and was restoring them decades ago when few were interested. Bikes like my Yamaha AS1, Suzuki ACC100 and Honda S65 are just so easy to pull out of a shed and ride."
Pip Higham (73)
Drag racer, engineer:
"Small ones are more juicy!"
"I've still got my GSX1100 and the Katana Six, but they are definitely not on the list when I go to pick up the keys. One of my abiding worries was if I were to absent-mindedly park one of the big bikes nose-in to the kerb on a steep camber, could I push the damn thing backwards? How embarrassing would that be? And the sheer mass of my six-pot, 1600cc, Katana meant that it took on ornament status – thus is the reality of later years biking, etc.
"One of my pals homed a Hayabusa a few years back and we were all asking him if he genuinely realises what he's taken on because they are simply so big. I've always been a fan of smaller machinery and 40 years ago when my mates were on Kettles, Z1s, CB750/4s, etc., I used to keep up with them 90 per cent of the time aboard the Suzuki GT380 triple, which only goes to show you don't automatically have to own a big bike to keep up with everyone.
"Obviously from my varied ramblings the TC200 Sting Thing is probably top of the list when I want a ride; it does what it says on the tin, every time. But the S32, with a whole 150ccs of raw mischief, is a hoot to ride, with twisty roads and pick-up trucks driven by farm boys round every corner – nimble is good, we like nimble a lot. But I've also got a Ducati single that I'll use next year, God willing. It is a bit of a mix with a good front brake, 12V, LED indicators and a prop-stand, it's absolutely gorgeous and no amount of rivet counters will put me off, perfect? No chance, but lovely? Oh yes. See you at Glasson Dock when the sun shines."
Sammy Miller (88)
Trials rider/racer and museum curator:
"Don't stop!"
"You need to retain the passion and enthusiasm for motorcycles otherwise it becomes a chore. I'm in the workshops six days a week which keeps me switched on. I move all my trials bikes outside myself every day so that I don't lose the 'feel' of them. I ride every day for at least 10 or so minutes whether it is trials machinery or road racers; that way I stay honed and ready. If I have a layoff I'm very aware that my riding skills can become stale.
"For older riders it's important to remain cautious; if you fall off it's a given you don't recover very quickly now. I see some of older fellas come into our ride-in events and I think to myself: 'If that's what retirement does for you I think I'll keep on working!'."
Bertie Simmonds (51)
CMM editor:
"Age creeps up on all of us and incidents and accidents have ramifications that can be far-reaching. A crash when I was 26 meant I had a weak left arm for quite some time thanks to a bad break; it's still not perfect. This means wheeling big bikes around can be an issue. Even 10 years back I was doing a test with a then-new Suzuki GSX-R1000 and my own, 1998 low-mile GSX-R1100WT and I could sense a change. I wondered why it didn't 'fit' me like my previous one used to just 15 years before. Basically, crashes (a knee injury) and football injuries meant my joints weren't as pliable as they once were and the newer GSX-R was much more comfy – so it can be in the ergonomics! Example: Much as I'd love one, an original GSX-R750F is a no-no for me for the same reasons…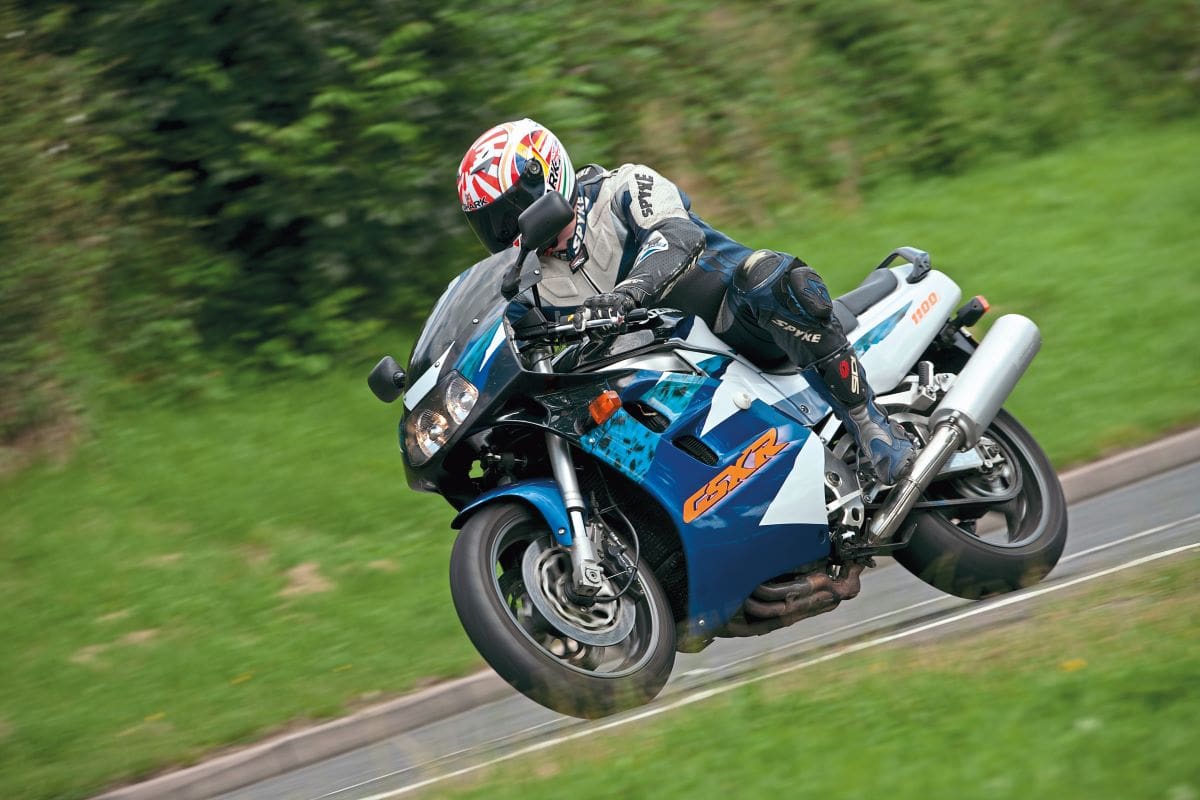 "Wind back 20 years and my BMW R1150 RT was a doddle to move about in the garage and shift about – today the same model of bike is a little bit more of a handful! I'd echo all of the above from my colleagues. Downsizing is great, but sometimes cost is against us: 250cc two-strokes and 400cc four-strokes aren't cheap. So, sure, I'd love to go back in time and get another Kawasaki KMX125 and be 17 again, but the cheapest I can find is £600-£700 dearer than the 2002 Triumph Speed Triple I've bought. I agree with Sammy and heard this from Ron Phillips at Fahron Engineering: 'When I stop, I will drop!' I would also urge people to try modern retros. A recent ride on both a Z650 and the new Z650RS made me appreciate the copy-cat's light weight and manners. Maybe a mix of old and new is the answer?
"MotoGP riders warm up and do stretches for a reason. I try to before every ride and that helps, too."