"A joyous backroad or urban tool" says James Robinson… read more:
Sometimes, when one climbs aboard a motorcycle, one knows it's going to be just right. That was the feeling I had when Colin Jansen left me to play with his 350cc Ducati Scrambler. I knew I was going to have a ball.
When I was 17, my first road-going motorcycle was a 1973 TS125 Suzuki, bought from the man across the road who'd had it from new. After having Bultaco trials bikes and so on, the Suzuki just felt natural to me and while lots of my contemporary pals, and my brother, all went 'race rep' pretty quickly, for me, I've always been happier on a 'sit up and beg'. It just feels right, so far as I'm concerned. To this day, a motorcycle with clip-on handlebars on the road always causes me a touch of consternation.
And that has often been the issue regarding various Ducatis I've ridden; to me, some feel like the handlebars are around the front wheel spindle. But no such issues with this Ducati – indeed, it just put me in mind of that little Suzuki I had when I was 17. Slim, light, manoeuvrable and meaning the rider can see over parked cars and hedges, it's brilliant.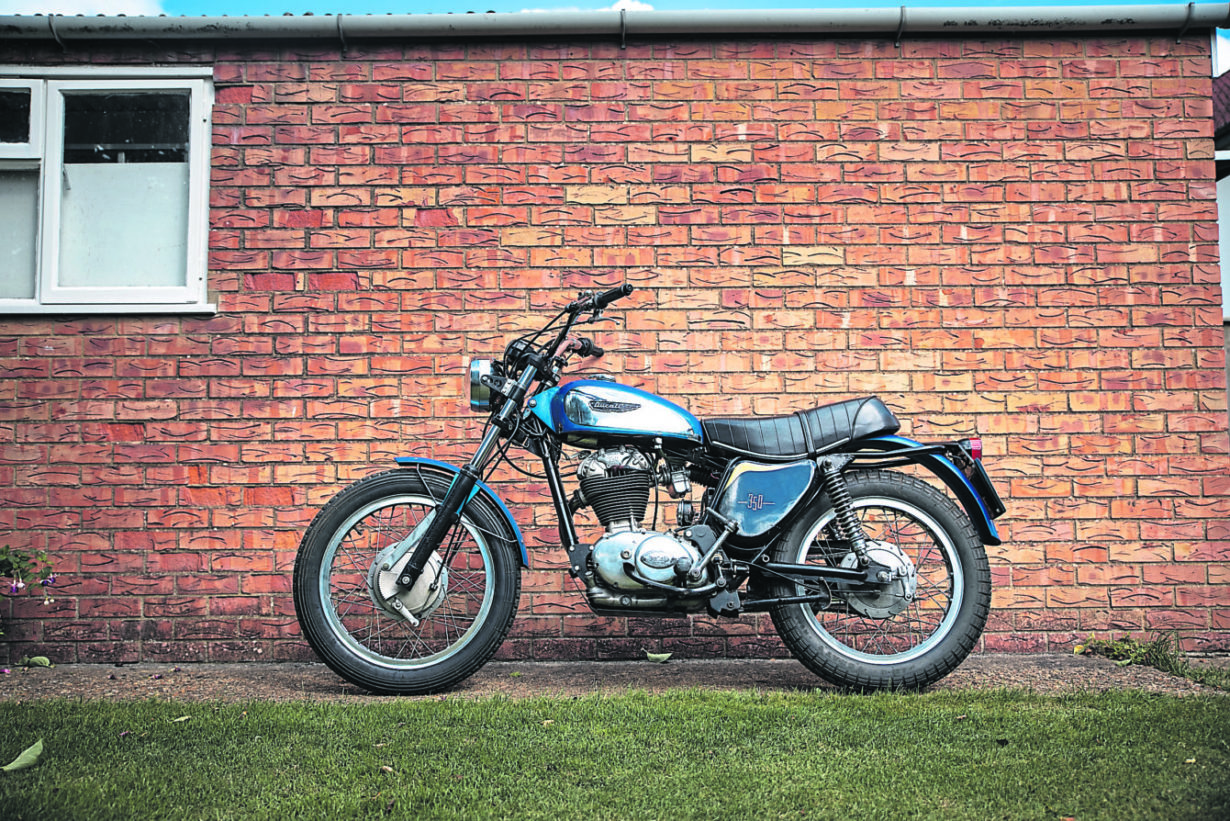 Ducati's Scrambler
It was one of the first so-styled, as while the likes of Triumph Trophies and AMC (Matchless and AJS badged alike) CS models had been about since the 1950s and were arguably the first Street Scramblers, they were big bikes, whereas the Ducati wasn't. It was anything but in fact, its lightness and lithe nature being its main appeal.
There's a thought that often occurs to me regarding a 350 like this Ducati – and that's give me one that's grown up (so, say from smaller versions, like the Ducatis) over one that's shrunk down (from a 500) any day, as they appeal to my nature more. Of course, everyone is different and some enjoy the definite 'big bike' feel afforded by a 1950s 350cc Model 50 Norton or a B31 (and, yes, I know that the B31 came before the 500cc B33, but the plan was clearly always for a 500 and it is 500-sized) rather than the 'little big bike' of a B40 or a pre-war Velocette MAC. In the 1950s, the 350cc Manx Norton was never as popular as the 500, while the AJS 7R (designed and conceived as a 350) was more successful, or at least endured longer, than the Matchless G50, though that model benefited from being an over-bored 350.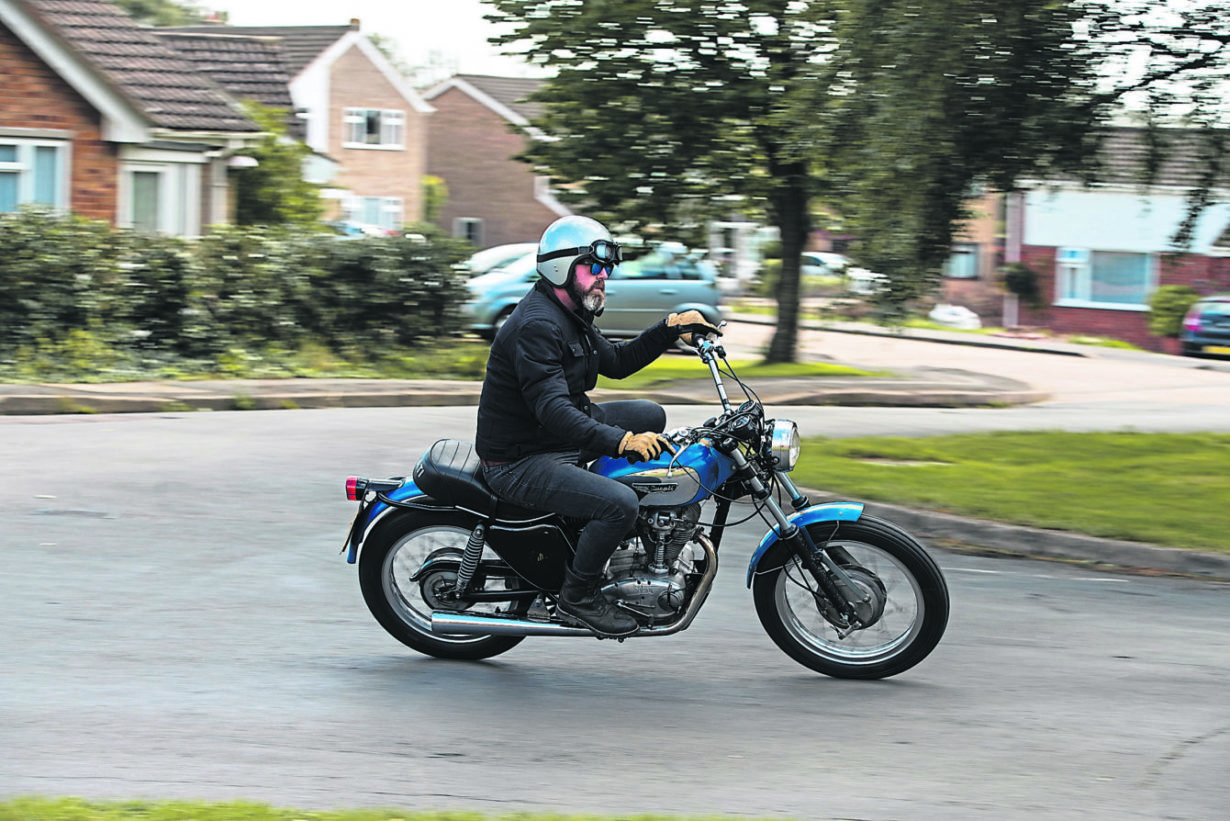 With regards to Ducati overhead camshaft singles, the lineage is abundantly clear, insomuch as all the engines basically look alike from the first 98cc job to the last 450cc Desmo. That first model came in 1955, designed by Fabio Taglioni, recruited to Ducati on an initial one-year contract, after Ducati's 98cc pushrod model had been humiliated by the Laverdas in the all-important long-distance road races of 1954. One month after the Motogiro of that year, Taglioni was on the books and at work to redress the sporting balance. Which he was to do, and then some.
By early 1955 Taglioni's new design – a bevel-driven single overhead camshaft engine, in unit with a four-speed gearbox and featuring a wet clutch – was ready for testing and showed promise from the word go. The engine also looked like Edward Turner's Triumph Terrier/Tiger Cub, though the Ducati's specification was perhaps everything that the pushrod baby Triumph arguably should've been, though that little engine and the Ducati single and their respective derivations enjoyed an uncannily similar life span. But we digress.
Gran Sport and introductions
The new Ducati, named the Gran Sport officially, the Marianna unofficially, was ready for its race debut in spring 1955 (with among its riders Leopoldo Tartarini and Bruno Spaggiari, both to go on and become well-known names) and it soundly thrashed the opposition, taking the first six places in the 100cc category, with class winner Gianni Degli Antoni sixth overall in the nine-day-long event, open to machines up to 175cc.
It was long before the 100cc racer started to grow, first to 125cc (good enough to win the 1956 Motogiro outright) and then 175cc, even to nearly 250cc, as well as double overhead camshaft (Bialbero) full Grand Prix race versions. Every bevel Ducati that followed, including the V-twins, demonstrates an obvious visual and mechanical similarity to Taglioni's initial design. To say he got it right is a bit like saying Eric Clapton can play guitar or that Michaelangelo was good at ceilings.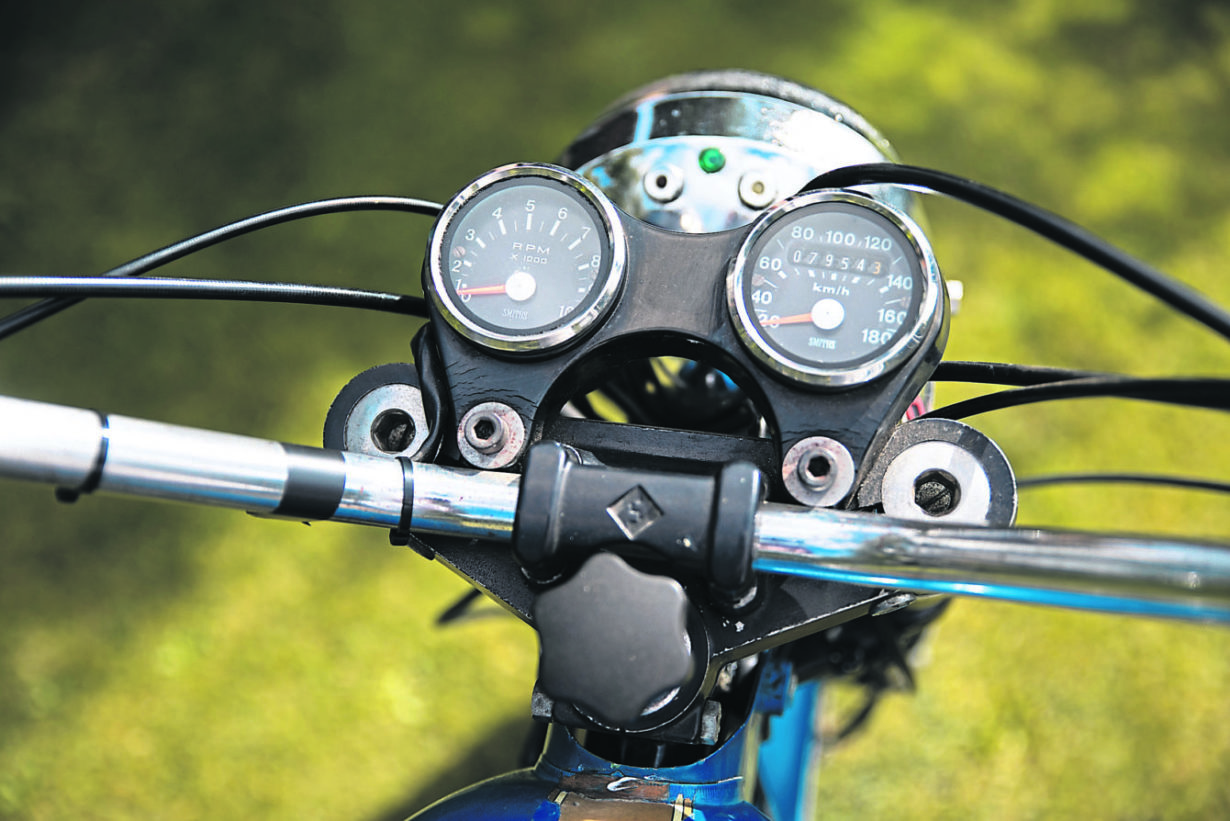 Those first Ducati 'cammy' singles were very much racers, then the first production single – the 175T – came for 1957, soon joined by the 175 Sport; it was these models which were the true basis of all the road-going Ducati singles, up to and including the late example featured here. For the first couple of years, 175cc was as big as the capacity was, though there was a dizzying array of models, including the 175 Motocross, which came equipped with lights and road equipment, but could easily be – and frequently was – converted to a full-on competition machine; it was a lot more purposeful than the Scramblers which came later.
Call for cubes
As had been the case experienced by the British motorcycle industry in the late 1940s and early 1950s, America led the call for 'more cubes' and the 175 was duly bored to make the 200 (203.783cc to be exact), including the 200 Motocross – and then the full 250cc Diana/Daytona, while the Scrambler name first appeared in 1962, again in response to demand from the US market. Though called the Scrambler, this model was really a street scrambler, more suited to on-road activities than getting muddy or taking part in serious off-road competition.
Again, the 350cc machine was introduced largely to appeals from the American market – indeed, the first 350 was called the Sebring, in recognition of a 350cc class win at the Florida circuit. As Taglioni was a bit worried about the bottom end in the new, stretched capacity machines, the Sebring featured a lower state of tune than the smaller versions, though it (the bigger banger) did soon have a valve lifter to try and aid its sometimes troublesome starting.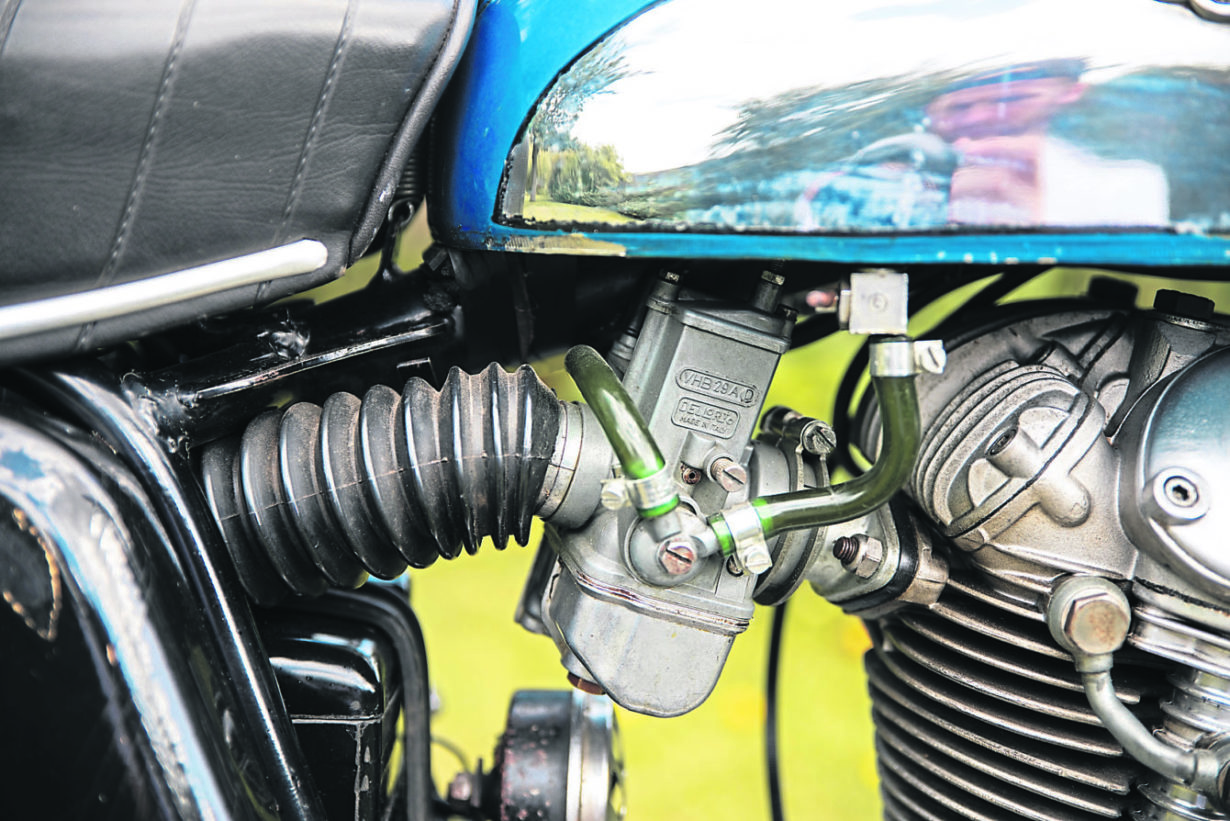 There was a 350cc Scrambler from 1968, with the wide case engine (the rear crankcase mount being wider than the earlier machines) fitted, while internally the new motor had several improvements implemented, too; the 250 and 350cc models looked the same, the main visual difference being there was no valve lifter on the smaller example.
This late model (it's registered as 1975) before us is seemingly unrestored and showing less than 8000 miles on its speedo. It wears an age-related number and was imported a few years ago, catching Colin's eye and offering a different form of motorcycling to his BSA café racer and Triumph Bonneville
On the road
Colin left me to it regarding the Ducati. The left-foot kick-start feels alien, and the only way I could operate it was to stand alongside – are lots of Italians left-footed or am I missing something? It's also quite a long lever and a high stand (and it has to be on the stand for me; I was brought up to never start motorcycles on the start or face my dad's disapproval) but this one, there was no other way.
Still, it started easily enough and away we went. It's been a while since I rode a Ducati single, and in truth this one didn't really feel anything like those other race reps I've piloted – but I liked it immediately, and liked it a lot. Nimble is the word which comes to mind, and while it wouldn't be one's ideal choice for a 100-mile slog up the A1 by a long stretch, on the backroads it's well-nigh perfect. It's equally at home in an urban environment, of course, with plenty of initial acceleration, meaning it's handy away from the traffic lights, for example.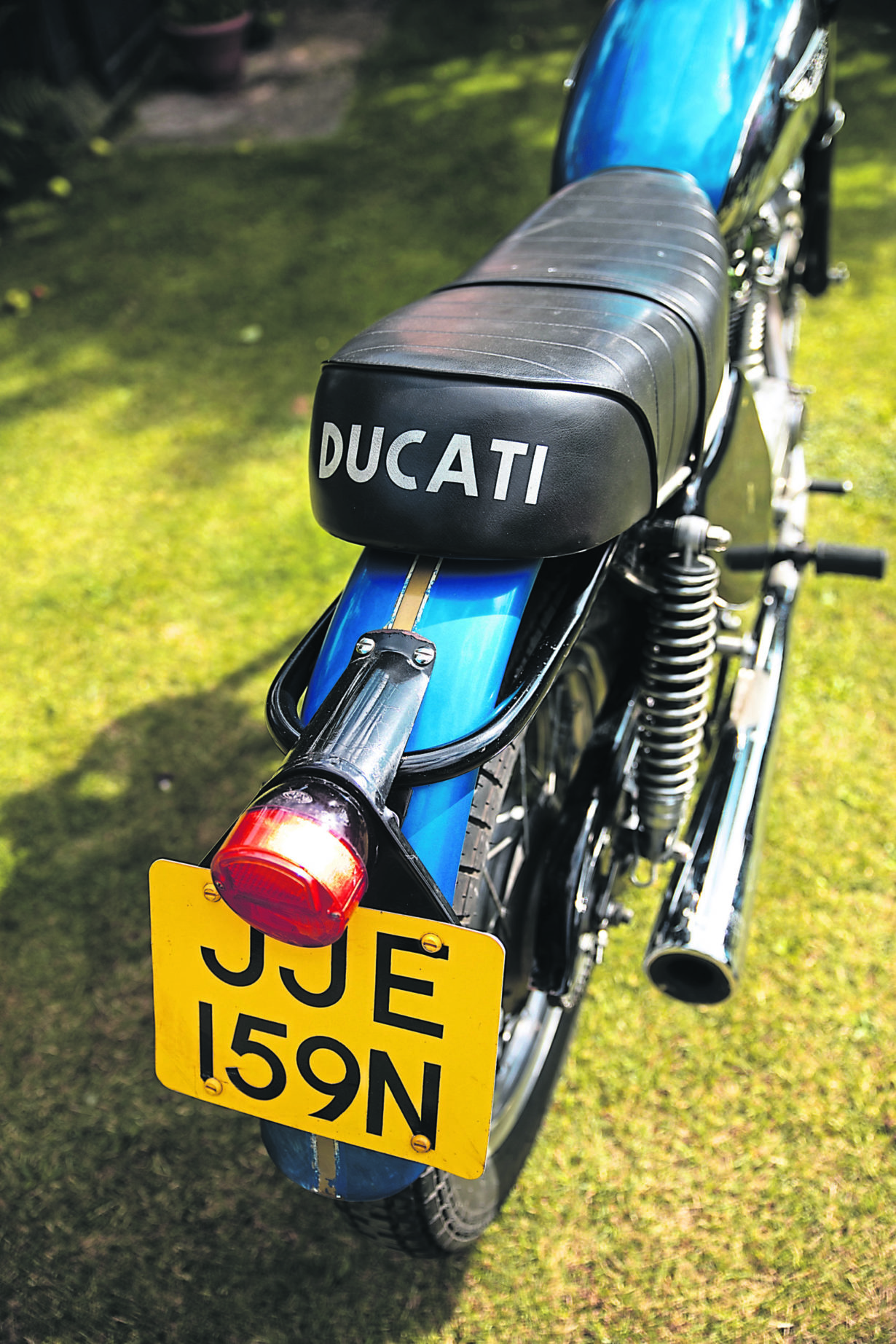 The right-foot five-speed gearchange is smooth and positive, while the dual-sided front brake – from Grimeca – worked plenty well enough, likewise the back one. Suspension (Marzocchi forks and rear shock absorbers) comfortably coped with all we threw at it – which, admittedly, wasn't a right lot, as we didn't go 'off-road' – while the handlebar and seat combination allowed a riding position which suited me admirably.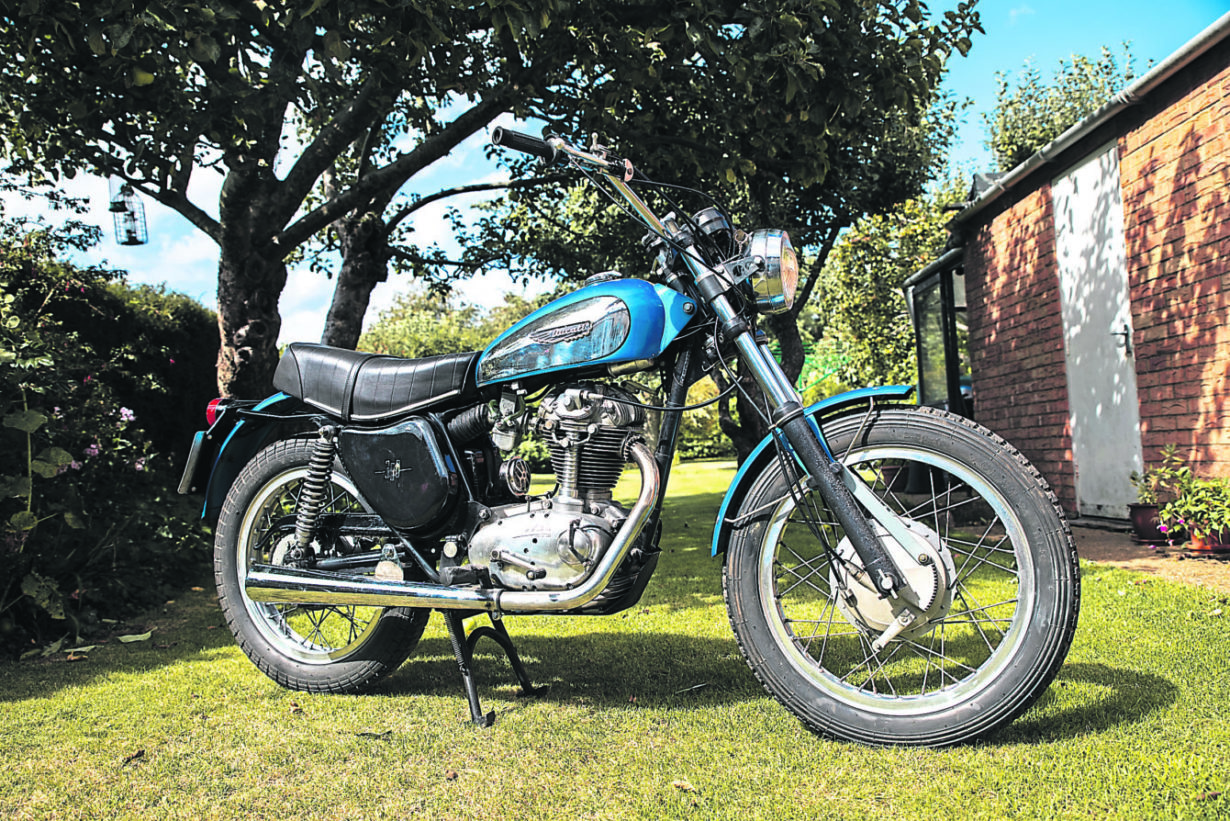 The new version of the Ducati Scrambler
Ducati brought out its new Scrambler for 2015 (production began in late 2014, after it was unveiled at Intermot, Germany, in October) and it was an instant hit. The new Scrambler took elements of the old, but thoroughly reimagined them, while the engine was now a V-twin, not a single.
I was lucky enough to have one of the first in 2015, on which I did quite a lot of miles, riding it to go touring in Scotland as well as doing a track day at Cadwell Park on it. I really enjoyed it, all of it. The new Scrambler range has grown (both smaller and larger), but they do all bear some relation to the original, single-cylinder offering, even if it is just the name on the petrol tank and the high, wide and handsome riding stance. And they're all great fun, too.
#morebikes #classicbike #classicbikeguide #classicmotorcycles #motorcycles #ducati350 #scrambler