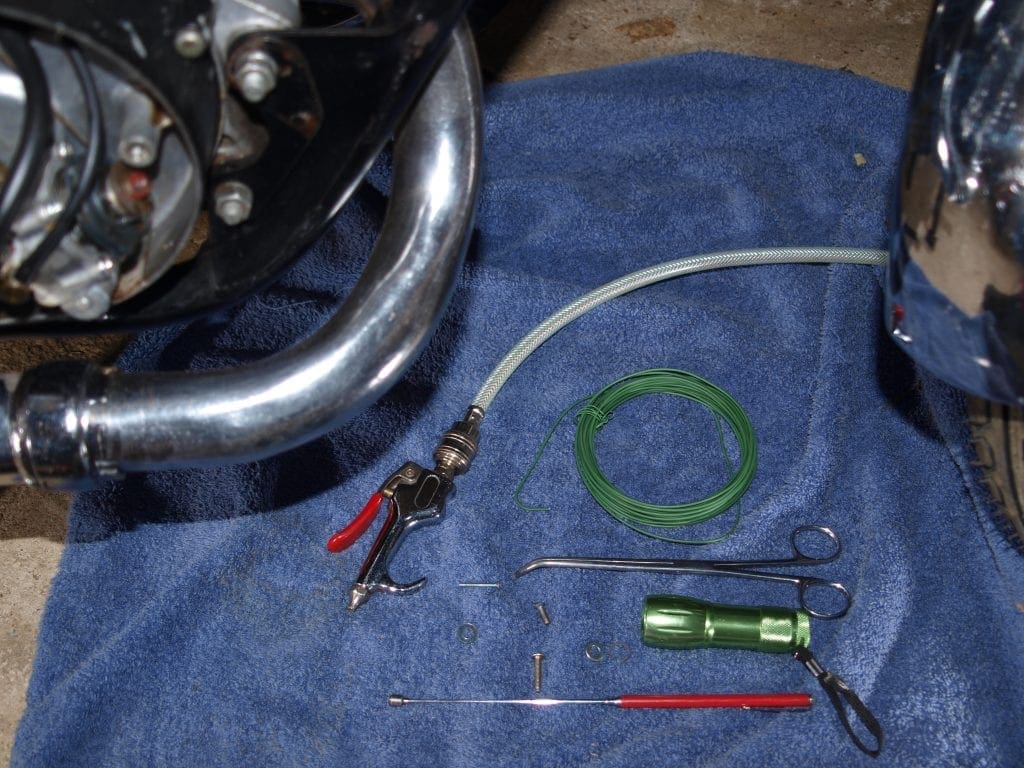 Words/Pictures by Steve Cooper
Dropping a fixing into a bike is a pain with ages spent crawling around to no avail. Rather than waste time stand back, take a deep breath and then put something cushioning under the bike. Often just taking the bike the stand will cause the screw, washer etc. to plop onto an old towel. If it's trapped in between fins, caught on a casting or simply hiding unseen go hunting with an LED torch. These are great for casting shadows revealing where that nut is hiding. If the fixing's not playing ball telescopic magnet pens, lengths of wire or medical forceps can assist; even a blob of Blu-Tac on the end of screw driver. A good blast with an airline will generally evict anything stuck in a blind casting. Don't let lost fixings spoil your day!
---
Advert

Enjoy more Classic Motorcycle Mechanics reading in the monthly magazine. Click here to subscribe.
---