Go to check/replace your front sprocket, grease the clutch push rod, inspect generator wiring etc. and you're normally faced with something that looks like valve grinding paste lovingly mixed with a cow pat. And that's pretty much what it is. Apart from making access difficult and unpleasant there's a real chance this nasty concoction will seize/corrode threads and fittings, wear away the clutch push rod, compromise oil seals and quite possibly wreck the clutch operating mechanism. Yet it takes just a few minutes to sort out this vital area. Whip the cover off and flick out the worst of the crud with an old screwdriver, piece of wood or McDonald's coffee stirrer on to some old newspaper. With a can of brake cleaner, an old toothbrush and either a catch-tray or absorbent rags get in there and evict all that muck. Allow to dry, replace the cover and apply some anti-seizing compound to the screw. Sorted.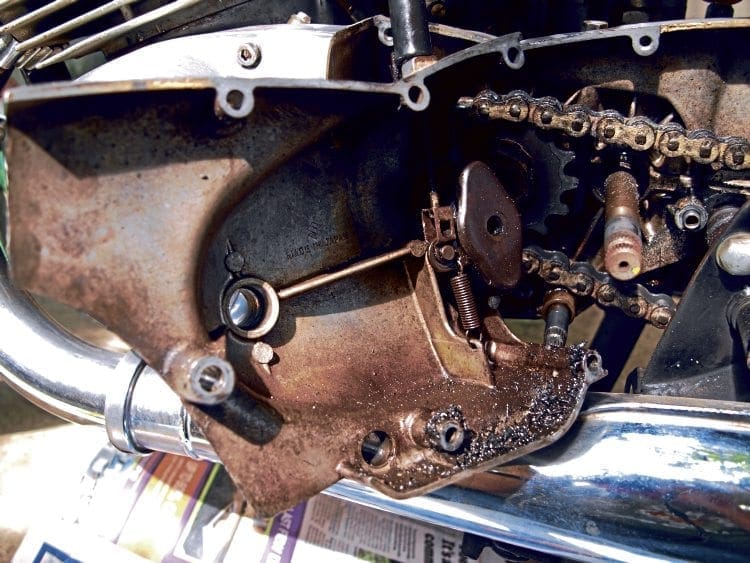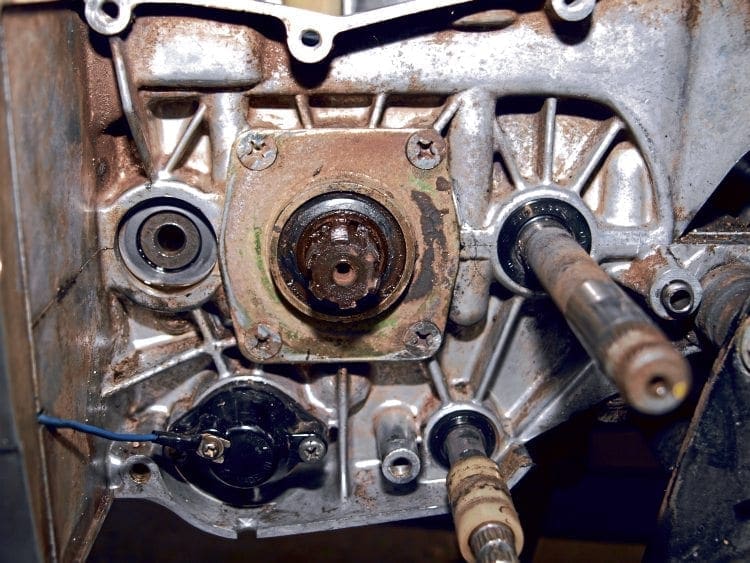 Words/photos: Steve Cooper
---
Advert

Enjoy more Classic Motorcycle Mechanics reading in the monthly magazine. Click here to subscribe.
---