Four pots, good looks and reliability, all for under four grand!
Even if you're not into classic bikes, you'll know about the legendary Honda 750/4, the world's first true superbike. Launched in 1969, it rewrote the rules and swiftly made four-cylinder motorcycles the norm. Honda would go one to deliver liquid-cooled V fours that utterly eclipsed the old CB750 for dead but they still kept faith in the concept. The CB750F2N is arguably the most refined of the genre.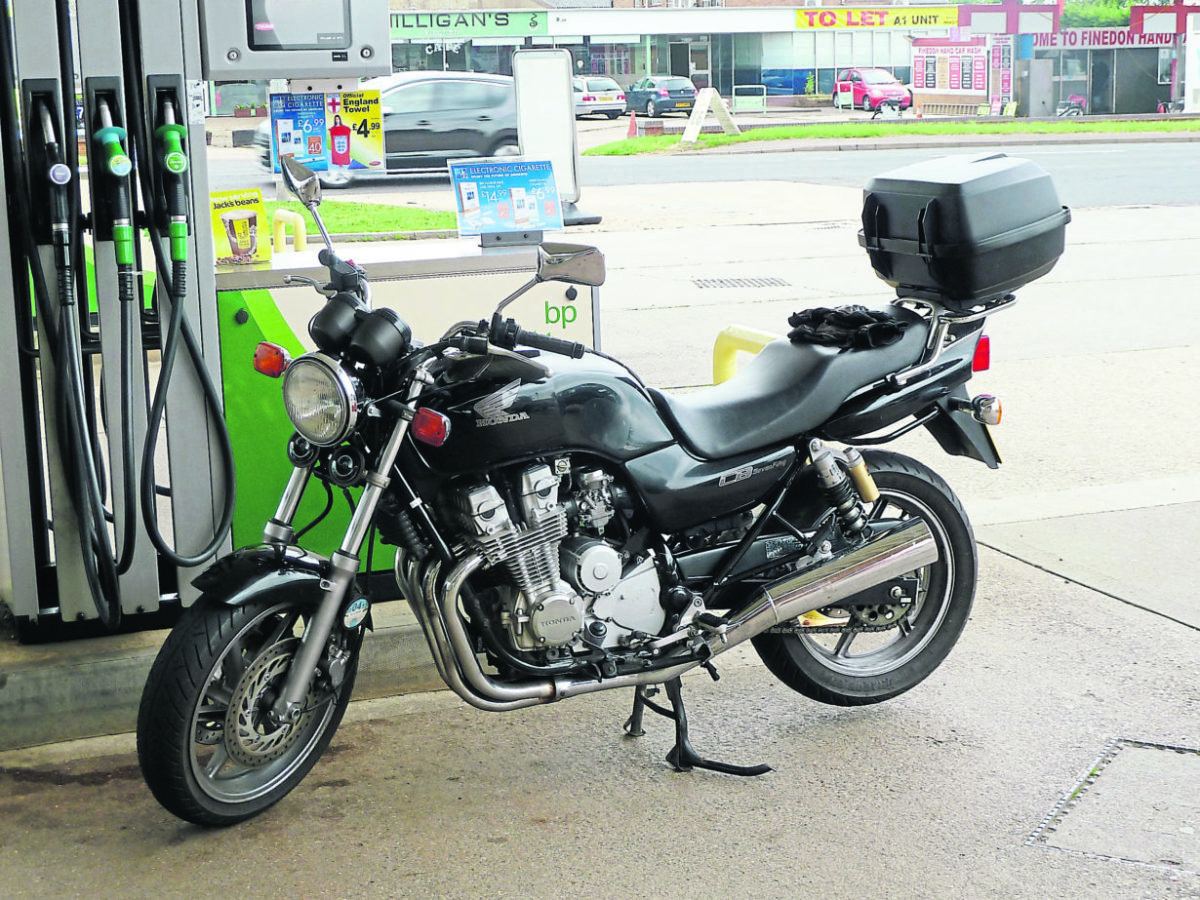 A bit of background
Honda's V initial fours had met with numerous problems, bad press and consumer resistance to the point where the model range was dropped and the firm went back to the drawing board. A brand-new VFR750F was launched in 1986 but The Big Aitch also invested in an insurance policy by developing an all-new sport 750cc DOHC air-cooled four – just in case. Fortunately, the V four 750 proved to be an outstanding, runaway success, which left the poor old CBX750 rather sidelined, sadly. Rather than simply dump the bike, Honda realised it had potential elsewhere outside the sports bike market.
The bike
Generically referred to as the CB750 F2 or F2N, the bike ran in the UK from 1992 to 2001 and in Nighthawk guise stateside as late as 2003. It was pitched as a do-all machine aimed at riders more focussed on comfort, economy and reliability than outright performance. On paper the bike really didn't look anything special with just 73bhp and 45lb-ft of torque but numbers aren't everything. The double overhead cam motor delivers almost seamless power from minimal revs for a super-smooth ride. The seat and riding position are ideal for long-distance work and handling is about as neutral as it's possible to get.
Once again, in theory, at least, the machine doesn't appear to excel at anything in particular but that's actually part of the appeal. You can step off the bike after a 300-mile ride and be able to stand up straight without a numb bum. What the bike does is what many Hondas have done since the late 1950s – it performs without issue and is effectively viceless. Some cynics might argue that the CB750F2 is bland but they miss the point entirely. You could liken the bike to a well-known timber preservative range – it does exactly what it says on the tin!
In terms of servicing and maintenance requirements, the bike is a home mechanic's dream because there's so little that actually needs to be done! Honda carried over the hydraulic tappets from the CBX750 so one of the biggest spannering chores – valve clearances – is done automatically and continually, thereby keeping you out on the road. The brake callipers might not look like a technical tour de force but they were plenty good enough for the sports CBR600 range they're borrowed from and work well enough of the 750 here.
Because it's not in a high state of tune, the motor really isn't under much stress and comes with the added bonus and security of a decent oil cooler, ensuring optimum running temperatures. All ignition functions are electronic so there's nothing to do there, and the occasional changing of spark plugs is so straightforward using the bike's OEM tool kit, it makes you wonder why every other bike inline-four isn't equally so user-friendly.
It's easy to dismiss the latter-day 750/4 as possibly dull and dowdy, but it comes with the legendary Honda build quality and will keep running when many of its peers have been recycled into white goods.
Sure, it'll never set the world on fire but not everyone wants an uncompromising missile. Just like Yamaha's first XJ600 and XJ900 the Honda ploughs a different furrow and steers well clear of pretending to be something it isn't.
At the time of its launch much was made of its market rival the Kawasaki ZR7. The press of the time reckoned the ZR had the edge but how many of them do you still see around? Precisely!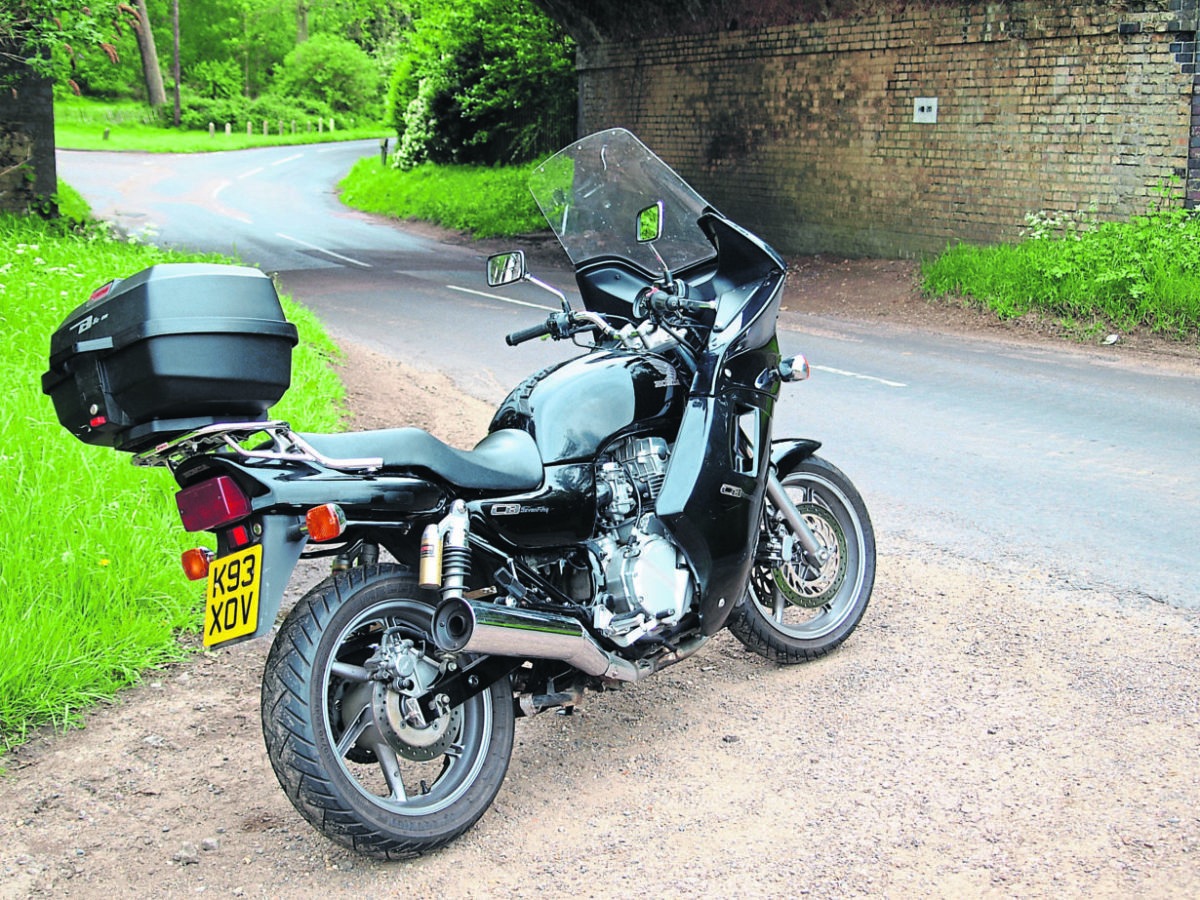 Lineage and Legacy
The final CB750F2s were offered in Japan only in 2007 in 70s AMA racing colours. After that the bike was withdrawn from sale, probably because it couldn't meet ever-tightening emissions regulations. What replaced it? Nothing really because technology had moved on and most modern twins could probably meet or exceed the old bike's abilities. Probably the closest you could get to the old bike's raison d'être would be Honda's NC700 but it really doesn't have the old-world charm of a CB750F2!
Why you might want one now
Price has to be a major reason for wanting a CB750F2 as they are almost silly cheap. They offer much of what the earlier 750/4s of whatever vintage had but without the hassles and worries of running an older Japanese classic. And, of course, spares should you need them, are much more readily available. Why else might you want one? Well… the bike has old-school looks and style in spades with Honda dependability and late 1990s technology – what's not to like?
Typical prices
Firstly be aware that the CB750F2 is also a model designation of the earlier SOHC from the late 1970s. Our featured bike is similarly a CB750F2 but can sometimes appear as a CB750F2N just to muddy the waters! A decent example will almost emphatically be around £3500-£4000 and dealers asking in excess are generally having a laugh. Most bikes currently for sale seem to have between 3000-14,000 miles on them and frankly, even at 20k, there will be no appreciable wear inside the engine. Therefore buy on the overall condition and not on mileage.
There was a UK dealer special model equipped with an aftermarket fairing; apparently, it was fitted to old stock models that hadn't been sold. Don't pay extra for this 'feature' unless you really want a fairing and know that if you remove it you'll have to find the OEM headlamp bracket which won't be cheap.
1. ENGINECapable of huge mileage if fed clean oil and filters regularly.2. STARTER

Poor or unreliable starting can be down to worn brushes in the starter motor.

3. CHASSIS

Nothing bad to report, just look out for stone chips causing rust.

4. EXHAUST SYSTEM

Silencers can start to rot from the inside out at their lowest points so worth checking.

5. BRAKES

Sliding calliper-ype units that benefit from the occasional strip and clean.

6. TRIM

Plastics around the seat can break at their mounting points but if you have all the parts it's not too hard to repair.

7. ELECTRICS

Regulator/rectifiers are mounted to the left of the headstock and covered with a plastic shroud which inhibits cooling. After-market replacements are good and a few slots cut into the shroud will aid cooling.

#honda #cb750F2N #morebikesyoulike #motorcycles #readersrides #motorcycle #ukbikers #bikelife #bikers #motorcyclists #morebikes #morenews #motorcyclenews #motorcyclegear