Don't forget that on the Sunday, October 14, there will be the big Bonhams auction.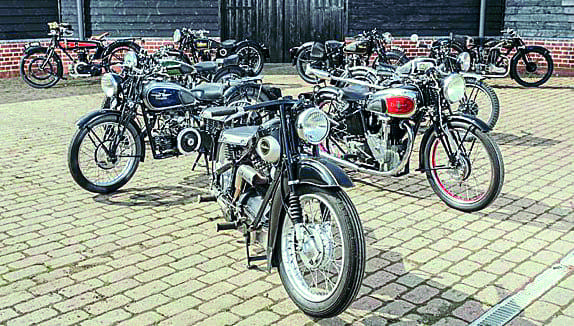 Always a highlight, this year will 
see several of the world's most iconic superbikes of the modern age up for grabs as part of the Willowbrook Collection: including a 1993 Honda NR750 with less than 1500km from 
new and a 2017 Kawasaki H2R Ninja among others.
The Willowbrook Collection comprises more than 80 important machines and these join the already impressive 400 
lot line-up of the two-day Autumn Stafford Sale. Many are to be offered without reserve.
The Honda NR750 is perhaps the highlight. Released in 1991, this 1993 example (estimated between £60,000 and £80,000) cost £38,000 on launch.
Also available are the 2017 Kawasaki H2R Ninja Racing Motorcycle (£25,000 – £35,000) a supercharged 310bhp monster and the likes of a 1977 Triumph 744cc T140 Silver Jubilee that has covered just 11 miles from new 
(£7000-£10,000) and a 1988 Yamaha RD350 F2 that has covered less than 
a mile from new (£9000-£12,000.)
■ For more go to: 
www.bonhams.com/autumnstafford
Comments
comments