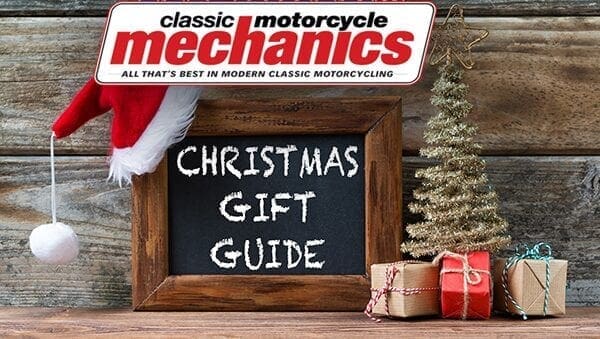 Check out the exclusive CMM Christmas Gift Guide!
Yes, it's that time again. The run up to Christmas can be an extremely stressful time finding ideal gifts for your nearest and dearest. So, we've made your life a hell of a lot easier with our exclusive Christmas Gift Guide! Check out some of these must-haves for classic bikers…
---
1. Resurgence Canvas Motorcycle Riding Shirt
Price: £166.50, Amazon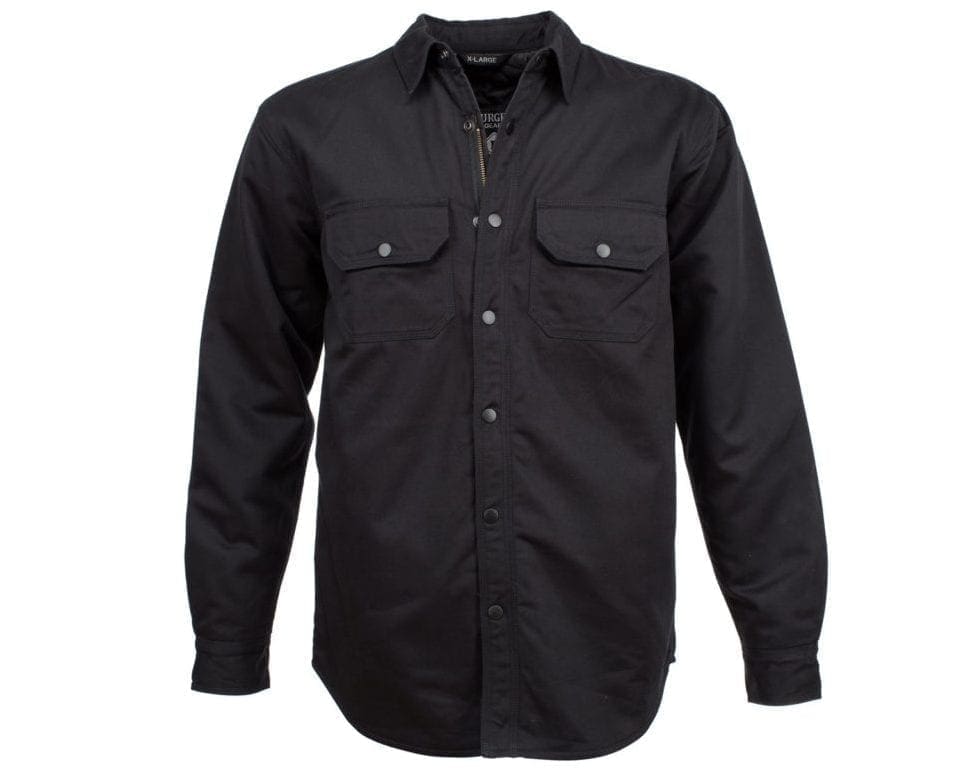 This cool new Resurgence Gear Black Canvas Protective Motorcycle Riding Shirt is stylish, neat, protective and smart, and it's even suitable for scorching hot summers.
It's made with 60% PEKEV coverage to the body, and its lining is quilted faux silk with a padded thermal lining, and there are shoulder, elbow and spine armour pockets, two internal pockets and two external pockets.
Resurgence Gear's Black Canvas Riding Shirt is available in sizes S to 5X-L.
Available: www.amazon.co.uk
---
2. Six month subscription to Classic Motorcycle Mechanics for £20!
Price: £20, Classicmagazines.co.uk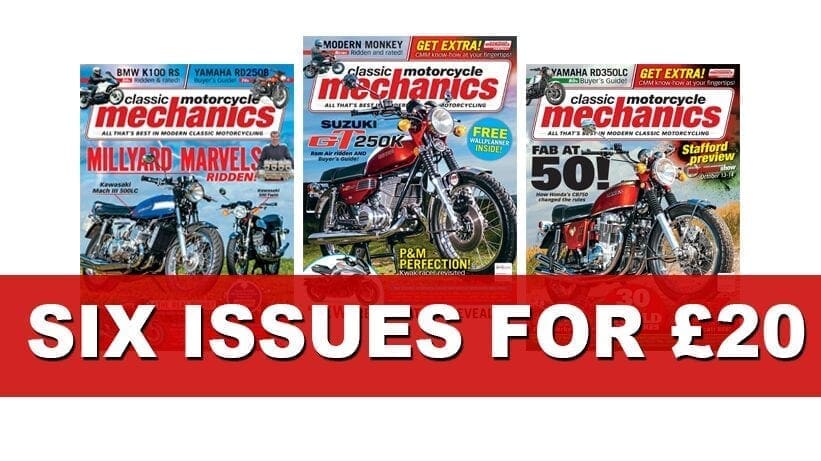 What better gift is there for classic riders than six issues of their favourite magazine? This exclusive offer means you save money, have your magazines delivered right to your door plus free membership to ClassicBikersClub.com.
This is the magazine dedicated to the buying, riding and rebuilding of the later classics and Japanese machines.
Available: www.classicmagazines.co.uk
---
3. Alpinestars Highlands Motorcycle Adventure Gloves
With the temperatures dropping and dropping, it's time to battle against the cold season with these Highlands gloves, constructed from premium goat leather and feature a 3D mesh outer layer, which help to offer top levels of comfort and breathability.
To help with grip and durability, the gloves come with microfibre and PU grip inserts on the palm and thumb and inserts between the palm and thumb, offering an improved range of hand movement and greater sensitivity. A great gift for the festive season,
Available: www.amazon.co.uk
---
4. Keep your favourite reads together with our embellished binders!
Price: £9.99, ClassicMagazines.co.uk
For the perfect bound, square edged, issues. This Christmas, keep those prized copies in one place and in tip-top condition with our smart binders, embellished with your favourite magazines' logo in gold.
The must-have binders easily hold 12 issues safely, and is a perfect gift idea if you want to show off your collections!
Available: www.classicmagazines.co.uk
---
5. Discover the revelation of Honda's Fireblade!
Price: £6.99, ClassicMagazines.co.uk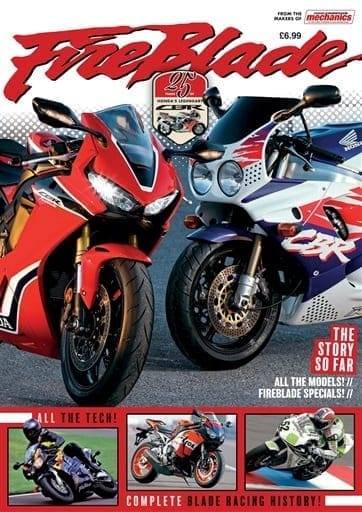 Grab your copy of the sought-after bookazine 'Fireblade' this Christmas!
When it first appeared in 1992, Honda's BR900RR FireBlade was a revelation. It broke the 749cc sportsbike mould with its 893cc engine and established a dynasty which today, 12 generations of Blade later, remains at the cutting edge of sportsbike innovation as the CBR1000RR Fireblade.
All the models, all the Fireblade specials, your nearest and dearest can discover the story so far this Christmas!
Available: www.classicmagazines.co.uk
---
6. Relive Mike Hailwood's legendary TT win from 40 years ago!
Price: £4.00, ClassicMagazines.co.uk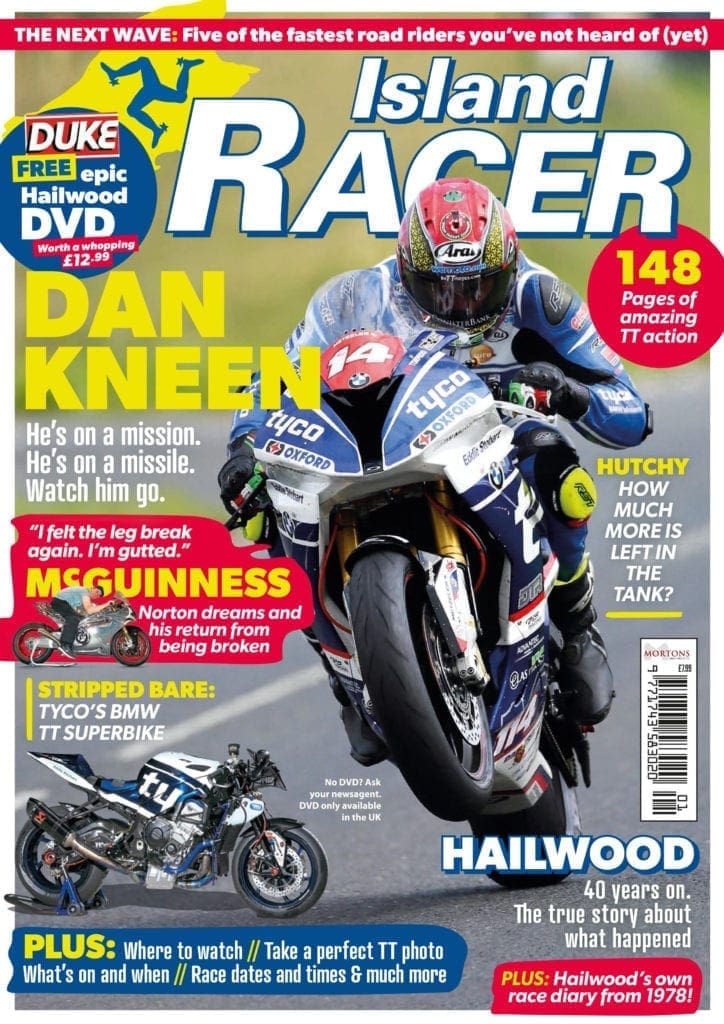 The 2018 edition of the world's largest and best TT racing publication, 'Island Racer' is the must-have publication for every TT race fan this Christmas.
Each year its 148 pages deliver the most incredible photos, articles and interviews with the modern gladiators who do battle on the world's most punishing motorcycle course. 2018's Island Racer focuses on the biggest names and the fastest motorcycles that are taking on TT 2018 and uncovers the stories behind the headlines.
Includes a FREE DVD of Mike Hailwood's legendary TT win from 40 years ago.
Available: www.classicmagazines.co.uk
---
7. TomTom RIDER 450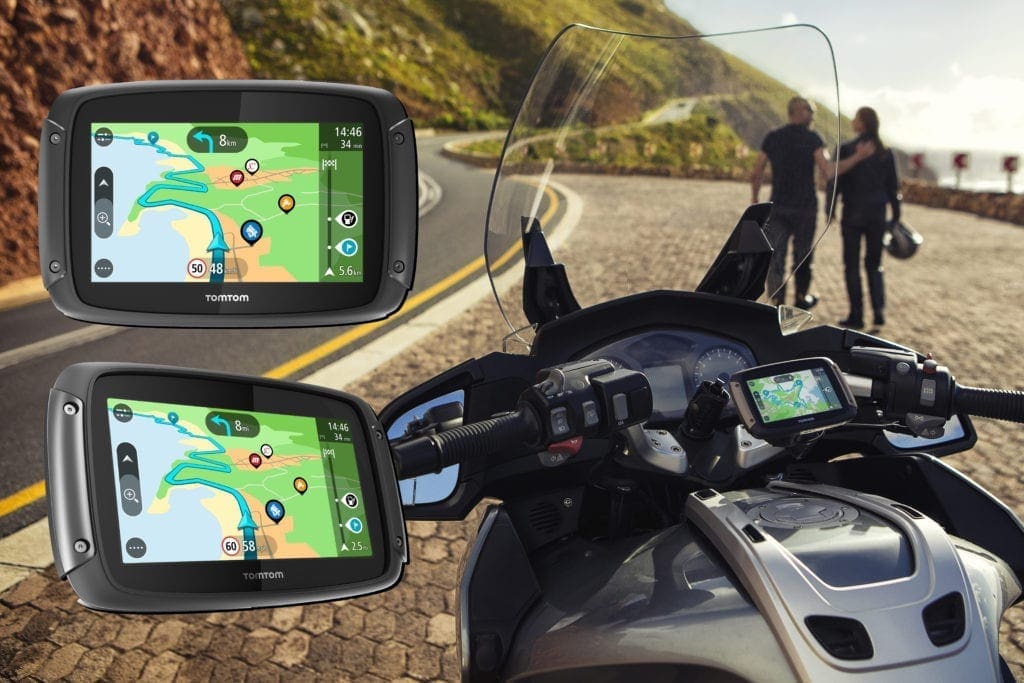 TomTom have just updated their range of RIDER motorcycle sat navs – overhauling and upgrading the software across their range of devices, while delivering their new flagship model, the TomTom Rider 450.
The sat nav allows bikers to discover the most interesting and exhilarating routes to liven up their journeys – offering the chance to choose between 'Windy Roads', 'Hilly Roads' and 'Roundtrip Planning'. It's a clever feature which works surprisingly well in practice.
These include biker meeting points, restaurants and hotels, even biker museums – everything a RIDER needs for the perfect tour. And it also comes equipped with lifetime world maps, live traffic and speed camera alerts – to help keep you moving when out on two wheels. This is now an essential piece of kit in biker arsenal!
Available: www.amazon.co.uk
---
8. Barry Sheene – A3 Poster/Print
Price: £9.99, ClassicMagazines.co.uk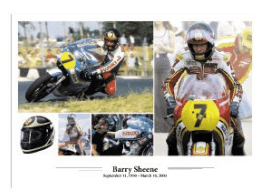 Get your copy of this fantastic print depicting several images of Barry Sheene in action.
Breaking nearly every bone in his body, he won two 500cc championships and quickly became an icon. Tragically passing away aged 52 after months of battling with cancer, he leaves behind his legacy which is one that will not be forgotten.
Available: www.classicmagazines.co.uk
---
9. Frank Melling tells all in the rides of his life!
Price: £7.99, or £6.99 for digital bookazine, ClassicMagazines.co.uk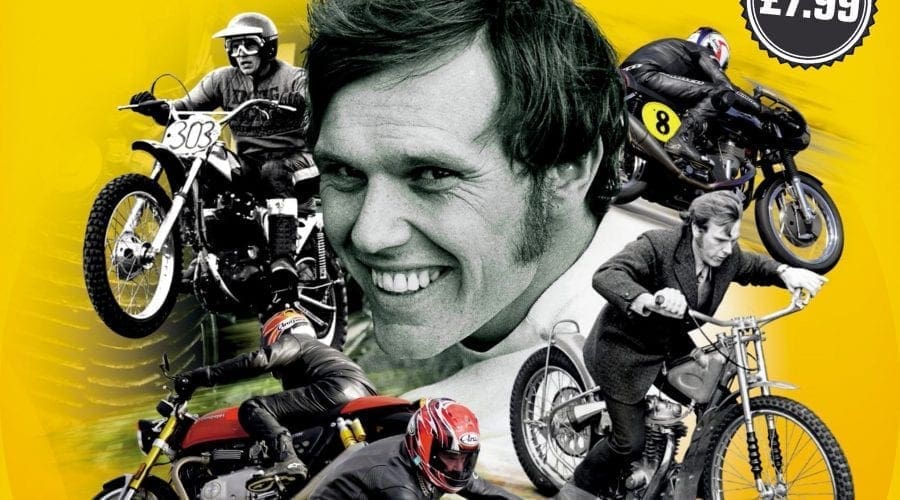 Frank Melling is the one motorcycling journalist who has every t-shirt in the biking world.
From riding the latest Retro bikes to throwing a leg over the legendary eight cylinder Moto Guzzi GP racer or being there the day the gates were closed at BSA, Melling has always had a knack of being at the very centre of the action.
Now he's telling those tales – and many more – in 17 beautifully illustrated chapters, you won't put it down!
Available: www.classicmagazines.co.uk
---
10. Classic T-Shirt – Ride/Read
Price: £9.50, ClassicMagazines.co.uk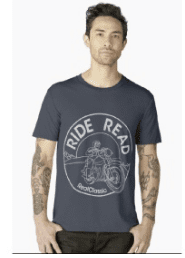 It doesn't matter if your old bike was built in Britain, crafted on the Continent or even assembled in India – the new-for-2018 RealClassic magazine T-shirt design suits all sorts of classic motorcycles… and their riders!
These high-quality cotton-rich Gildan shirts are steel blue/grey in colour, so the odd spot of oil won't notice. The design was penned especially for the shirts by the artist Talana Gamah, and makes the perfect accompaniment to our previous 'Skyline' T-shirt.
Available: www.classicmagazines.co.uk