If Yamaha still made the RD500LC, it might just look like this. We've thrown this out there as a response to CMM reader Pete Carr's need for a big-bore LC for the future.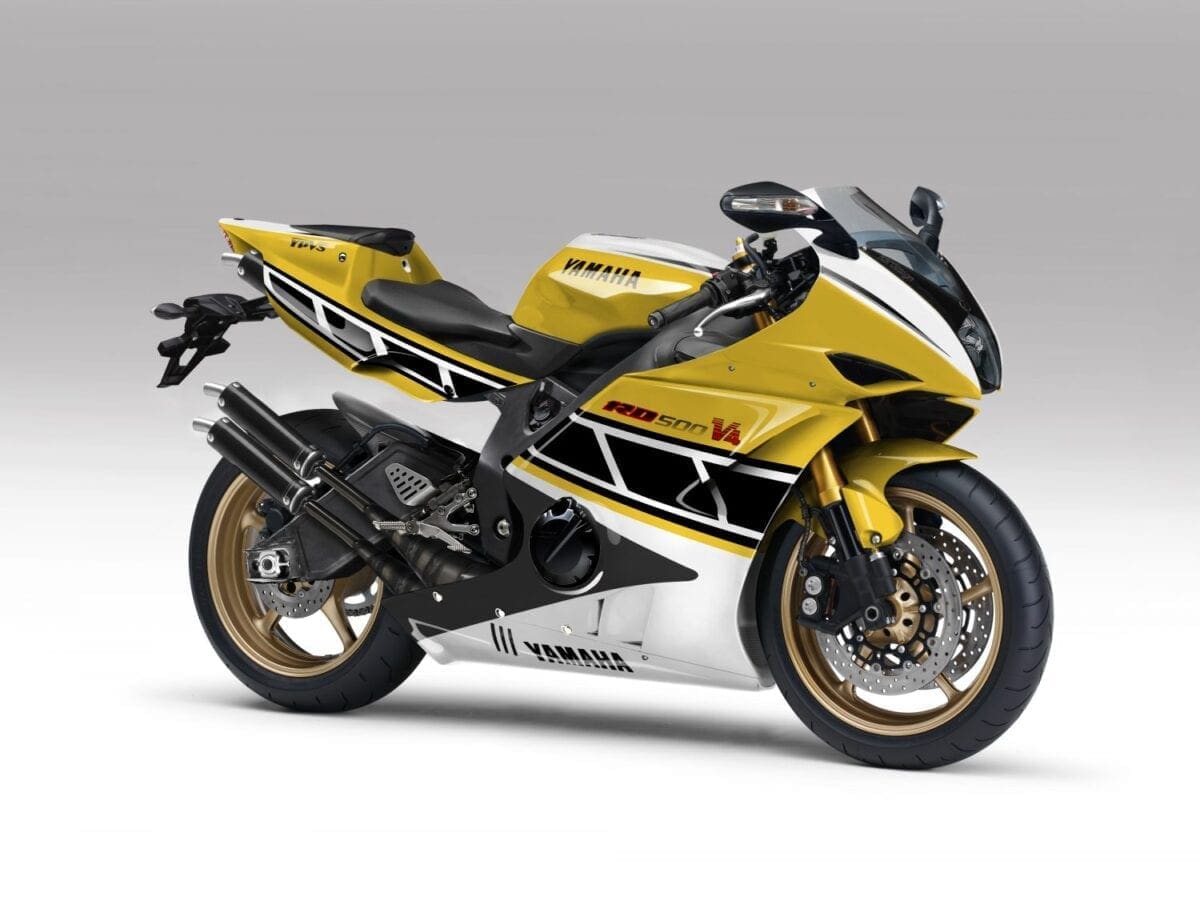 He says: "I had a 500LC and while it was a great bike to own as it was a real head-turner, even in the early 1990s at a time of FireBlades and the like, it didn't really have the performance I wanted and it was with a heavy heart that I finally sold it – to buy a Blade! But I will never forget that sound and smell and would love a 'proper' 100bhp or more of two-stroke power in a light chassis. Come on Retro Reboot – do the RD500LC!"
In 1984, two-strokes ruled, rather than damaged, the planet. RD350LCs and Gammas ran rings around bikes twice their size, providing laughs for hooligan pilots everywhere. While Yamaha made lumbering FJ1100s for men to go touring, they also built RD500s on the back of GP success for boys who could afford the hire purchase. In truth, the RD was a complex, cobbled-together rush job and Suzuki's later square four RG500 was faster and angrier. But it didn't matter. The clock was ticking on the two-stroke era and Draconian emissions legislation meant the end of the smoky road for high-performance strokers.
ENGINE
An evolution of the original RD500LC V-four but instead of making 80bhp, we're looking at a true rear-wheel, fuel-injected, ram-air 130bhp of YPVS laughs and a healthy 65lb.ft of torque. As before, the rear cylinder exhaust pipes cross over to ensure they're the required length before exiting under the tail unit. Can you hear the cackle from those four stingers? That's the sound of the best power-to-weight ratio on any modern production bike.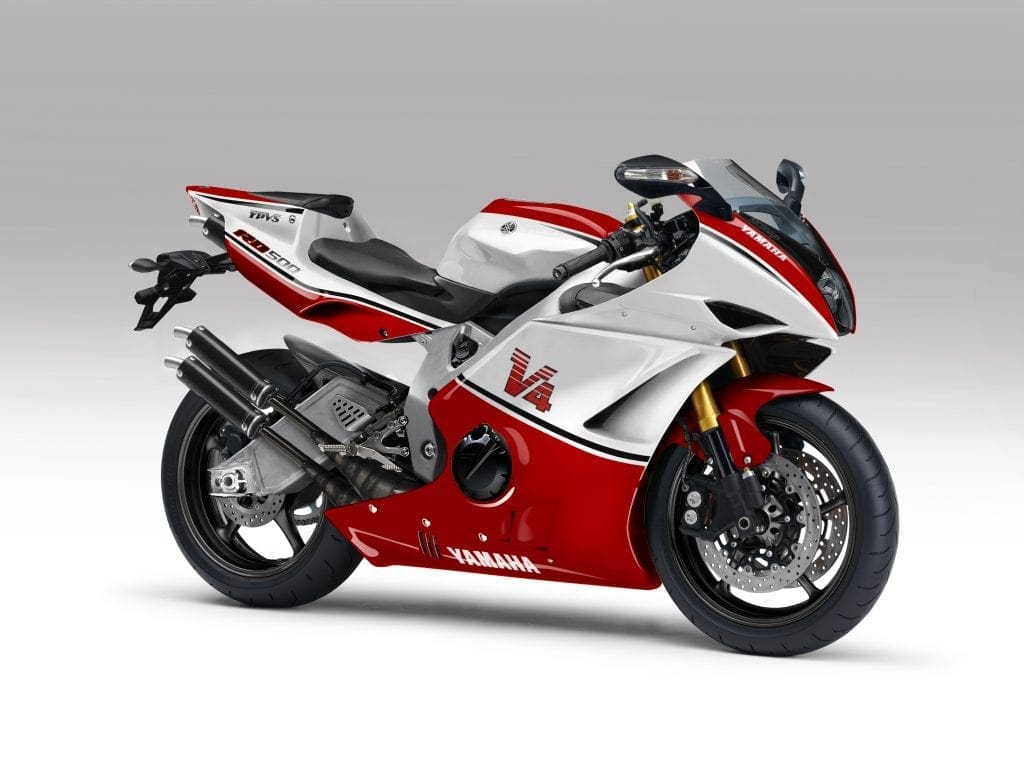 CHASSIS
A fusion of YZR500 and R1 engineering result in a frame that can take the stresses a peaky high-performance stroker will deliver. As in the Jap-market 1984 RZ500, this is lightweight alloy instead of steel. Suspension, wheels and brakes come from the R6 while the shock lives horizontally under the engine. There are fold-down pillion pegs in the tail unit, but who, honestly would sit on that seat pad? Exactly.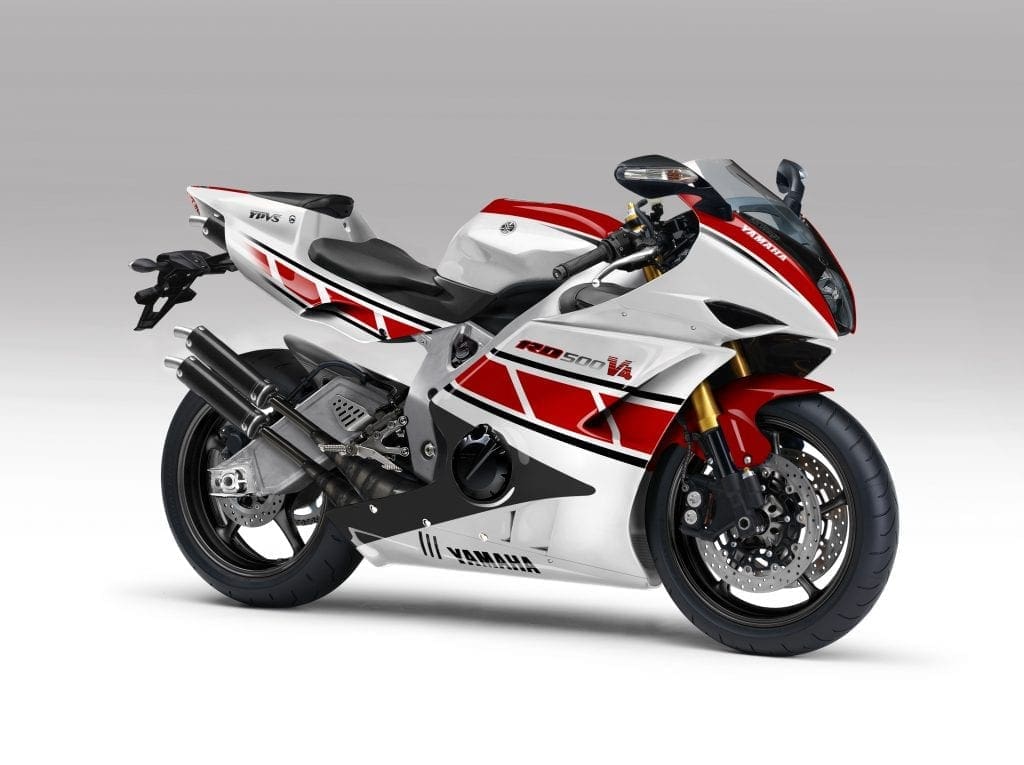 BODYWORK
Heat could be an issue with a compact V-four layout so the RD's bodywork is designed to keep things cool by channelling air where it's needed with YZR-inspired vents. The tail unit houses the exhausts from the rear cylinders while the seat pad opens to reveal a small storage compartment for the all-important spare bottle of fully-synthetic two-stroke oil.
Hey! Like what you see? Then head to www.kardesign.co.uk for more of his weird and wacky creations. Oh and he's also doing a 2017 calendar packed chock-full of lovely Retro Reboots, so go visit and buy one!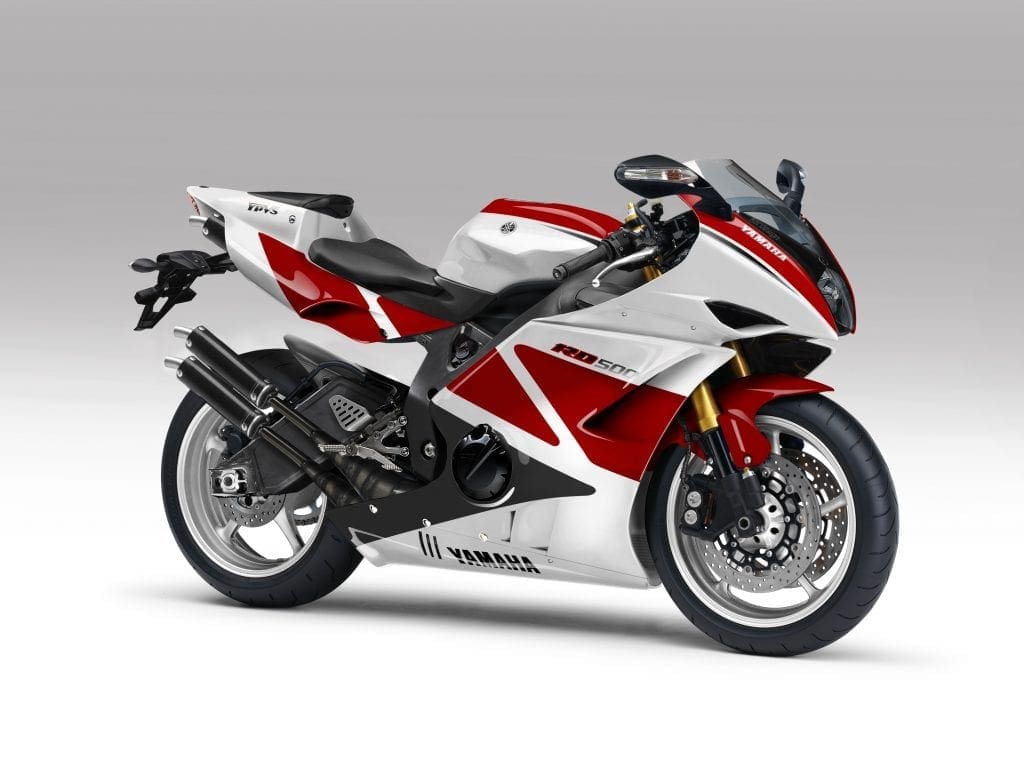 Enjoy more Classic Motorcycle Mechanics reading in the monthly magazine.
Click here
to subscribe.
Comments
comments