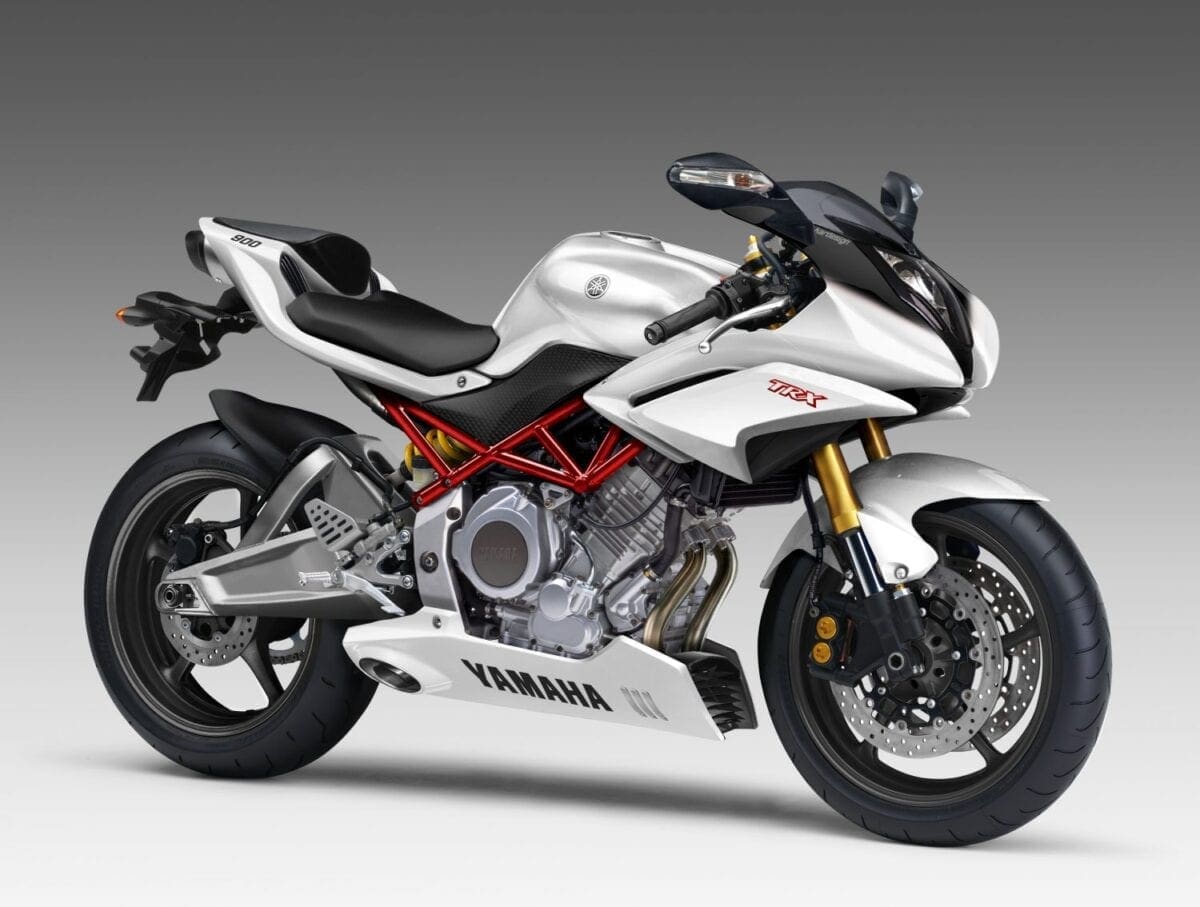 Words and images: Kar Lee
Fancy a TRX for the 21st century, yup, us too. Think back to 1995 and Ducati's 916 is the bike everyone wants in their garage thanks to drop dead gorgeous styling, outrageous performance and proven race success in World Superbikes. None of the Japanese manufacturers have a V-twin ready to capitalize on this new-found interest in twin cylinder sportsbikes (the Honda VTR1000 SuperHawk/Firestorm is two years away) but Yamaha have something else they can bring to the party: the TRX850. Built as an option for riders who wanted the V-twin throb (it had a 270-degree crank which emulated the feel and sound of a vee and Yamaha even made the motor look like one externally) without the V-twin servicing cost, the TRX promised much but in reality, delivered little. It had the handling but not the power delivery, or the build quality. It's only some years later that the TRX becomes a cult classic – a bike that responds well to tuning and is easy to work on. With their recently unveiled MT-07 parallel twin wouldn't it be great if Yamaha went one further and gave us the older, wiser big brother?
ENGINE
With just 849cc, the original TRX boasted a humble 80bhp, most of it delivered in a slightly lethargic linear manner through its five-speed gearbox. Except all it really needs is a lightweight race exhaust (we've gone for a 2-2 system, with the lower pipe curling underneath the motor to get the required length) to release both noise and power and together with an 878cc big bore kit with high compression pistons gives an extra 25bhp right there. While tuned track TRXs commonly sport flatslides or a jetting kit, fuel injection would be the order of the day in our bike and we haven't even included the Ram-Air system yet. As we're all friends here let's say 120bhp in total, shall we?
CHASSIS
There was little wrong with the Ducati-style trellis frame on the first TRX, so we've used it again here. What could easily be improved is the suspension, and Yamaha's own R6 provides in spades what the original bike lacked, though we'll happily swap the rear shock for an Ohlins unit. We'll take the R6 radial brakes as well, thanks. To cope with the extra power, a braced swingarm sits at the back. Overkill perhaps, but we like that.
BODYWORK
While the TRX850 wasn't ugly, its plain Jane looks were never going to turn heads, which is why, we suspect so many of the original bikes stayed glued to the showroom floor: our cowl cuts through the air like a Sidewinder missile while simultaneously offering good upper body weather protection. The bellypan hides the catalyser while the vents in the tail unit draw hot air away from the bike on the rare occasion she insists on riding pillion, despite high, fold-down footpegs, a hard seat and no grabrail. It'd be better all-round if she just took the hint – sportsbikes are best savoured solo.
Hey! Like what you see? Then head to www.kardesign.co.uk for more of his weird and wacky creations. Oh and he's also doing a 2017 calendar packed chock-full of lovely Retro Reboots, so go visit and buy one!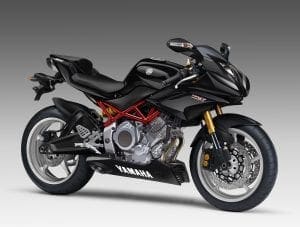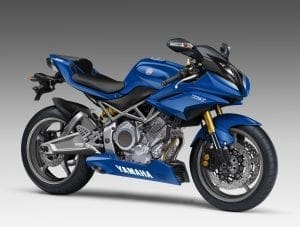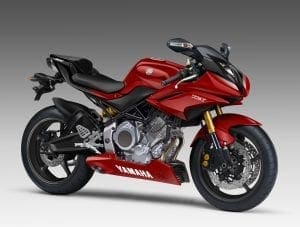 Comments
comments