What if Yamaha gave the Fizzy a real kick up the retro pants and morphed it into a modern-day machine?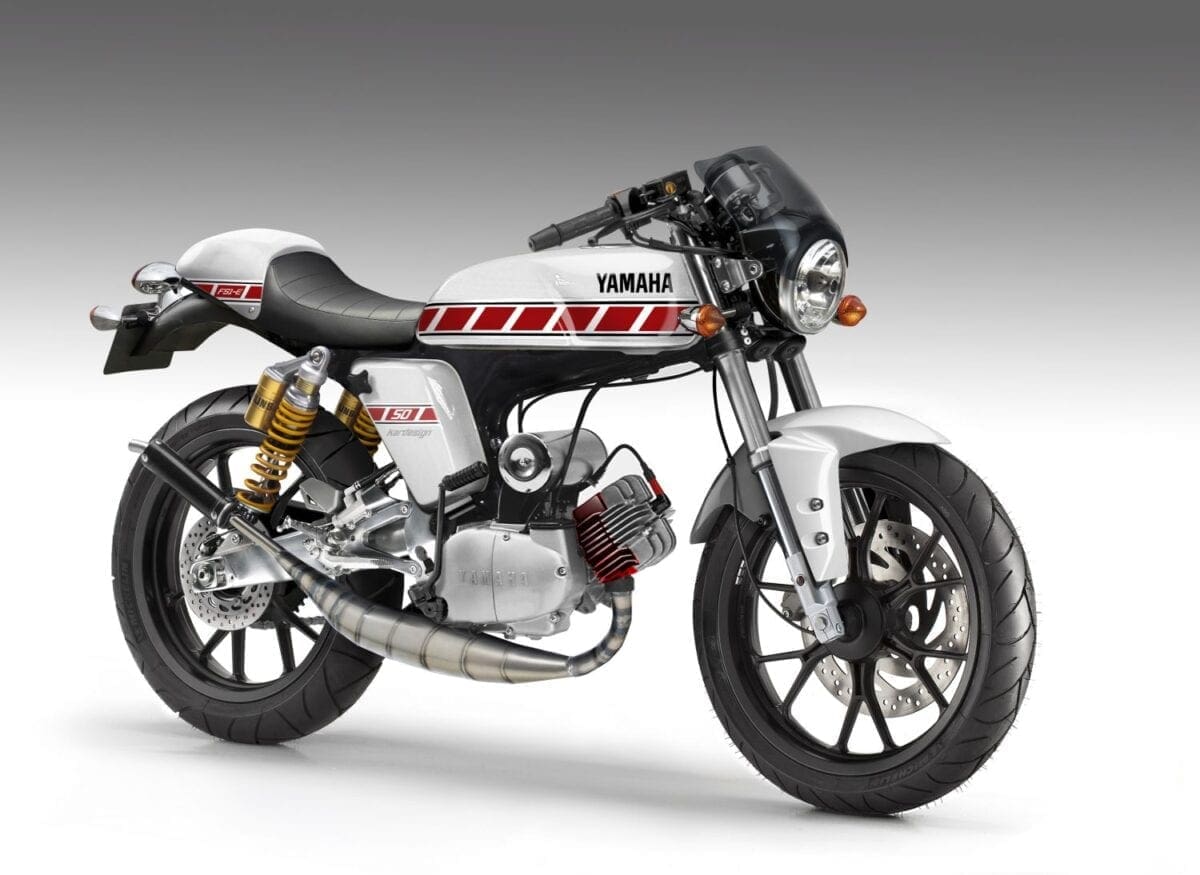 Images: Kar Lee
Could it help us regain the glory days of biking, when us teenagers salivated about two-wheels in the same way that our kids do about the latest chat app?
Yamaha did infact raid the Fizzy bank back in the late 1980s with those horrid square tanked FS1-E's that were built in a shed in Brazil or somewhere, but if a job's worth doing then get someone else to do it.
CMM Reboot have this month got busy with the Fizzy and fed in all the credentials for a modern Fizzer and this is our findings. In this world of rev and go scooters, maybe the youth of today would be more interested in motorcycling if they could buy something with the iconic FS1-E's DNA at its heart? The FS1-E could always be persuaded to go a little quicker than Yamaha intended, usually with a few modifications carried out by someone
else's brother, so what would we do?
ENGINE
It was all too easy to fit a YB100 engine in the FS1-E's frame, sure it went faster but it wasn't really a Fizzy then, was it. On our reboot Fizz the engine would have a cheeky 65cc big bore kit fitted and re-cut disc valve to crisp up acceleration and help push the top speed along a bit. The engine cover would be ditched an AR80 carb complete with a K&N air filter would proudly hang from the crankcases. The original air-box can stay though: it helps to fill the empty space
above the engine and is useful for putting a Big Mac inside. Finally we'll ditch the four-speed gearbox of the UK version and use the five-speed box of cogs from a European model. An expansion pipe is the only option, maybe with that Moto GP inspired titanium welding
gorgeousness look?
CHASSIS
The skinny Fizzy skeleton like frame can remain, but the cycle parts need modernising. The pedal gear can be dumped, a smart alloy swing arm will prop the back up and some piggy back shocks will earn street cred points down the chippy. Forged wheels from an Aprilia RS125 or RS50 would look the danglies and the tiny Italian dish can give up its
forks and radial front caliper also.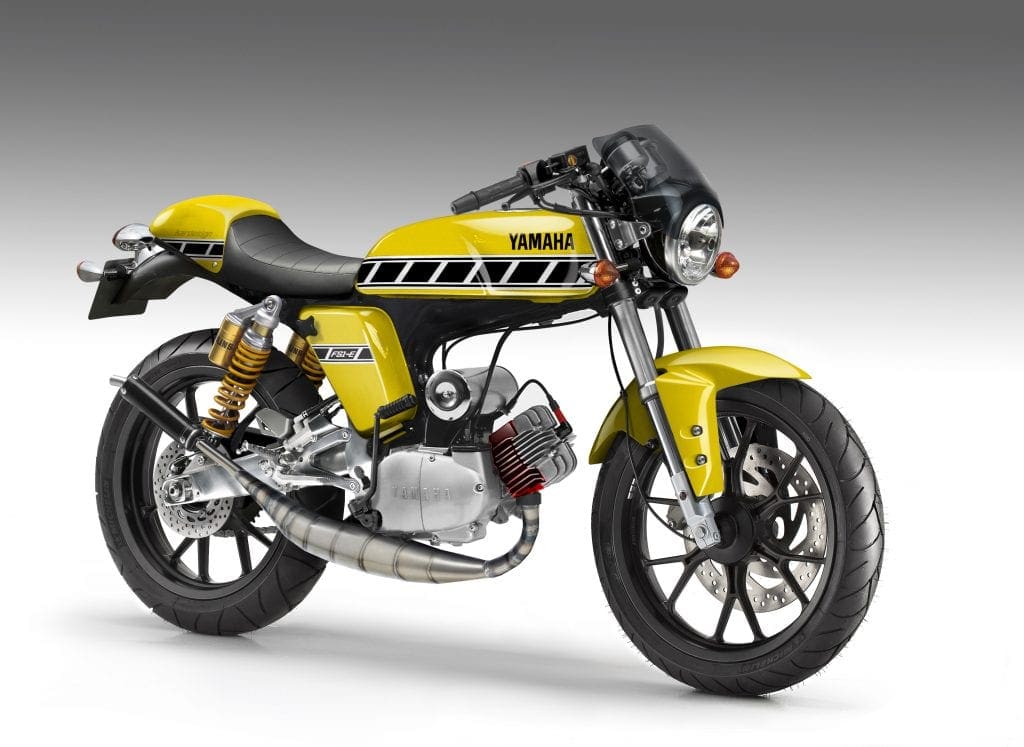 BODYWORK
There's no need to provide any provisions for a passenger, so the seat unit can be a bit more racey looking, maybe something from the Yamaha parts book, like an old TZ inspired single seat unit? The long tank can stay, we'll use a DX version without the tank badge
recesses, this will allow the choice of paint schemes to be flowing. Finish with a classic round headlamp with a neat fly-screen from the extensive range of factory bolt-ons that will earn more than the bike sales. The speedo will look original but be full of microchip powered displays and gadgets for our nipper to fiddle with whilst waiting for his mates, and Pac Man of course. Offered in classic Yamaha Speed Block paint schemes, black and yellow or white and red is the last decision to be made. Popsicle purple it is then.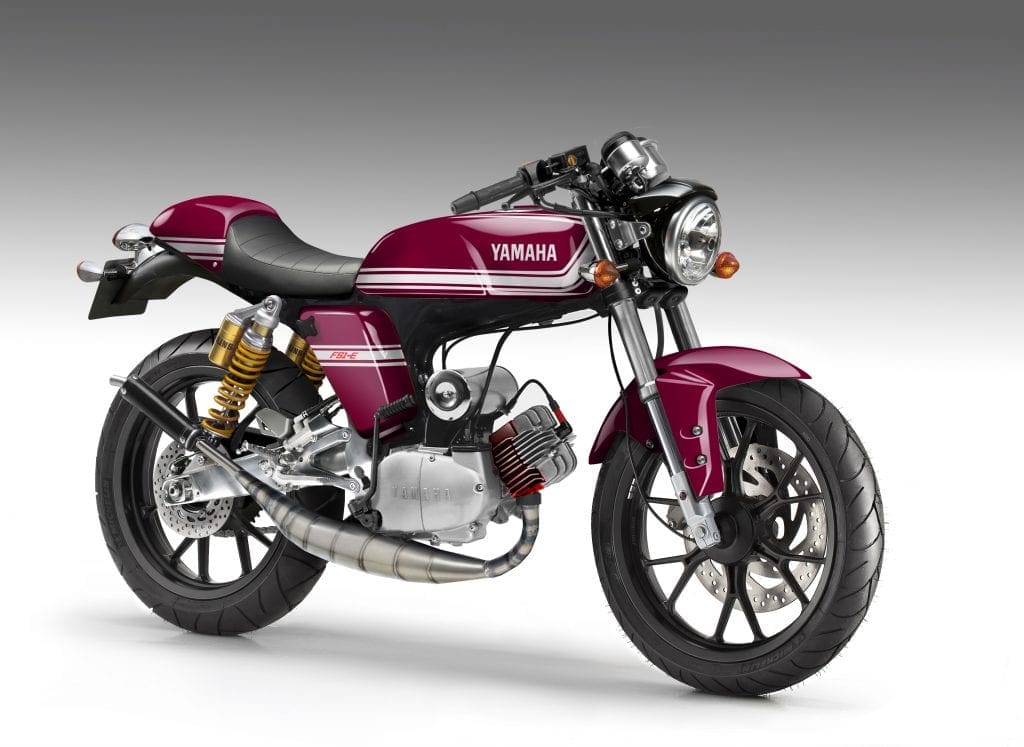 Hey! Like what you see? Then head to www.kardesign.co.uk for more of his weird and wacky creations. Oh and he's also doing a 2017 calendar packed chock-full of lovely Retro Reboots, so go visit and buy one!
Enjoy more Classic Motorcycle Mechanics reading in the monthly magazine.
Click here
to subscribe.
Comments
comments