If a new V-twin sportsbike appeared via Japan, we can only hope it'll come from Suzuki, as they created a monster back in the 1990s.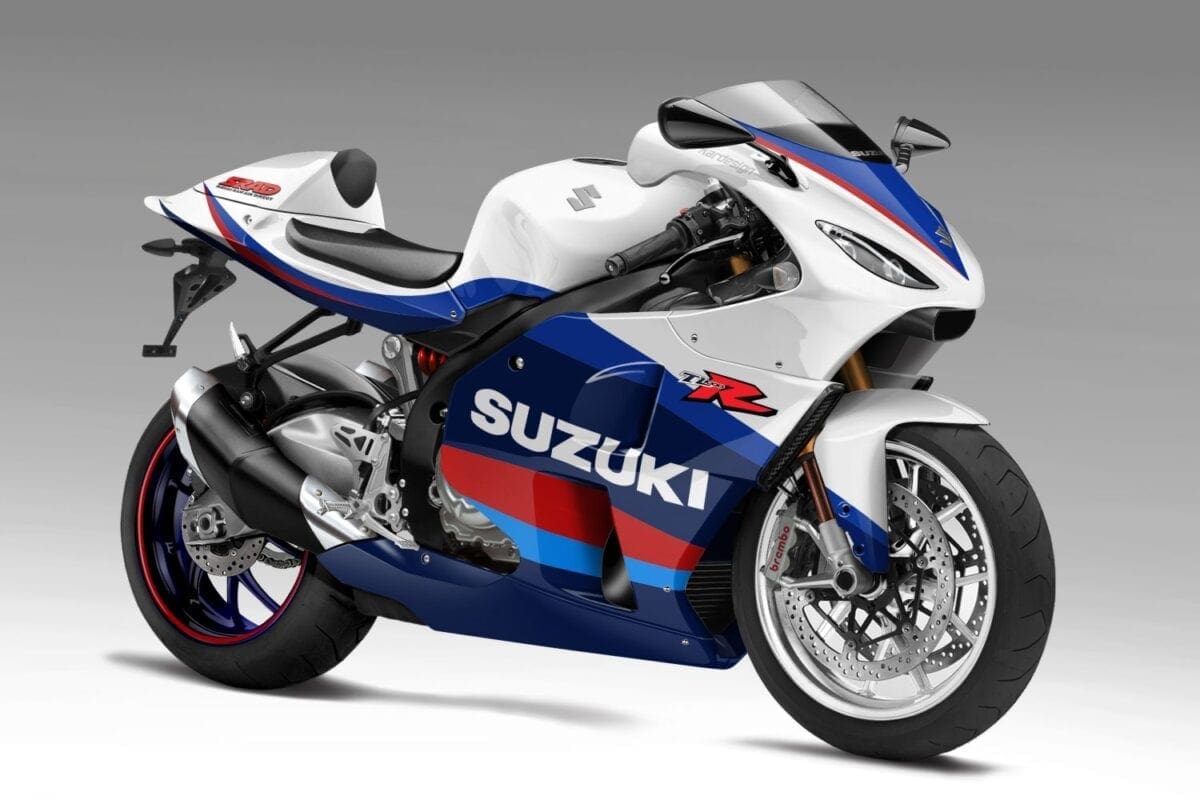 Big performance V-twins have been an area that the Japanese have dabbled in since the success of the all-conquering Ducati 916 in World Superbikes back in 1994. Keen to get on the V-twin bandwagon, Honda gave us the VTR10000 FireStorm while Suzuki thrust the feisty TL1000S in our general direction in 1997, followed closely by the fully-faired TL1000R. While the Honda was a reasonable road bike, it was the Suzuki TLS that caught the imagination. It boasted more power than the Ducati and possessed an attitude that made the Honda quiver on its rims.
The price for this trait was a reputation of instability, especially on the TLS due to the unique rear suspension – a compact rotary damper which didn't hold enough oil. The TLR (Suzuki's WSB candidate which never actually replaced the GSX-R750 inline four) suffered more through association, as although it had even more top-end bhp, it was also heavier to offset this gain. Unremarkable sales meant production of the TLR ground to a halt in 2003 and while the motor lived on in the lukewarm SV1000, the dream of a V-twin Japanese WSB contender wasn't fully realized until the Honda SP-1 (RC51) came along. Now if Suzuki were to have another stab…
ENGINE
Using the higher-revving TL1000R motor (1000rpm higher than the TLS) as our base, we've squeezed more than the stock rear-wheel figure out of ours. Instead of 120bhp, (Suzuki quote 135bhp at the crank) we reckon a true 150bhp is easily possible in a modern-day motor with modest head work, lighter internals, some dyno time, air filter, Power Commander and some rorty cans. The lighter weight and additional ram-air intake ensure this TLR breathes as well as is possible. The TL's always sound like thunder, this will be no exception.
CHASSIS
Our heavily modified GSX-R1000 frame wears 43mm Showa Big Piston Forks from the same bike and a tweaked swingarm. We've thrown away the rotary shock from the stock bike and used a conventional Showa item. The front radial calipers are from Brembo, and the forged alloy wheels come from the Marchesini factory. Our TLR also features adjustable rearsets.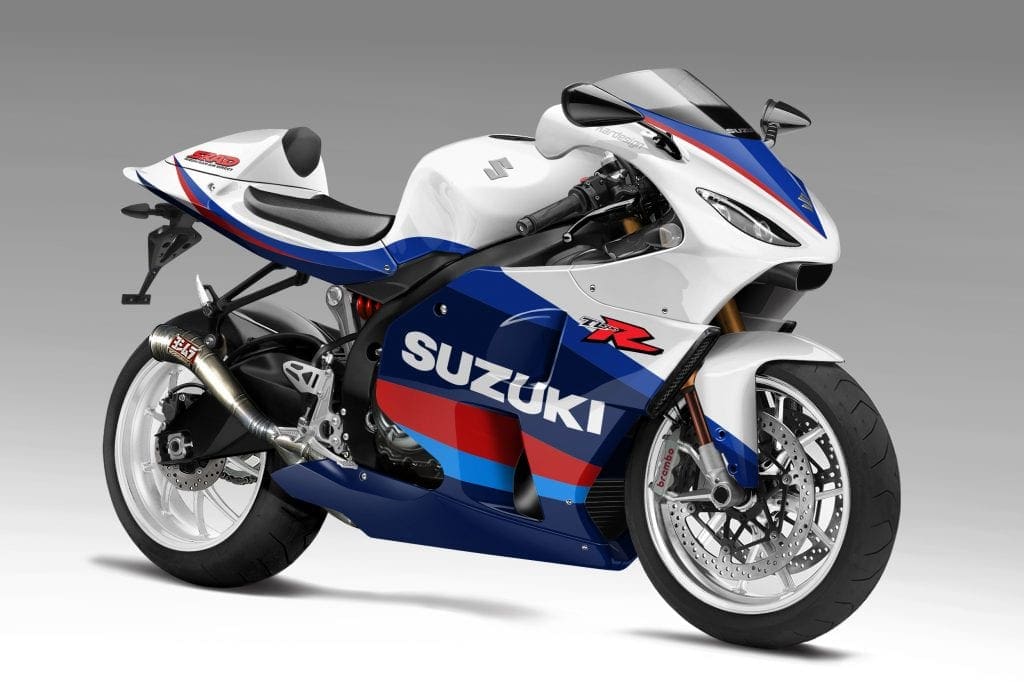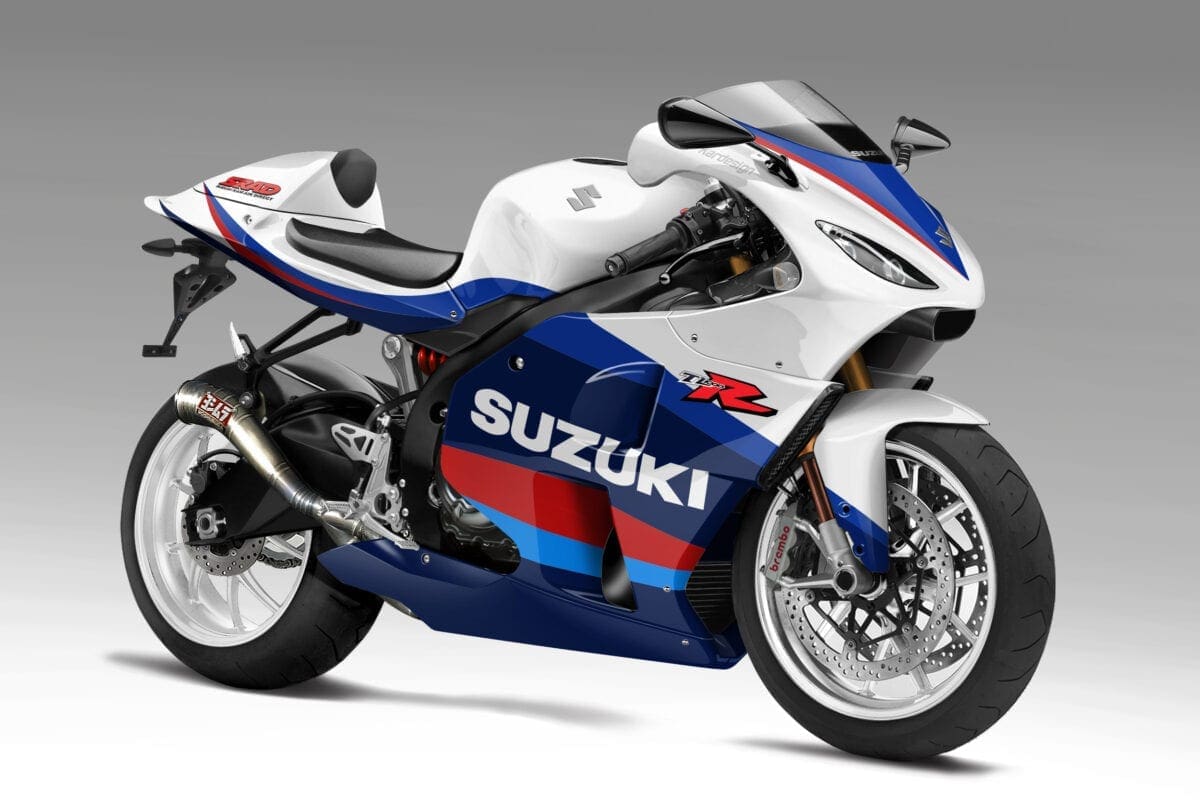 BODYWORK
Bodywork and paint is heavily inspired by the beautiful 2005 Suzuki GSV-R MotoGP machine. Though we've retained some features from the original TLR, we've also set out to emphasise that our bike is visually lighter as well as physically, so gone is the over-sized ducktail unit, to be replaced by… a much smaller ducktail unit. And if we really had our way, we'd build a lightweight trackday version with carbon panels and a full Yoshimura race system too…
Hey! Like what you see? Then head to www.kardesign.co.uk for more of his weird and wacky creations. Oh and he's also doing a 2017 calendar packed chock-full of lovely Retro Reboots, so go visit and buy one!
Enjoy more Classic Motorcycle Mechanics reading in the monthly magazine.
Click here
to subscribe.
Comments
comments