If Suzuki built a big-bore two-stroke, it might just look like this. Welcome to our recreation of the awesome RG500 square four and the RGV250 V-twin…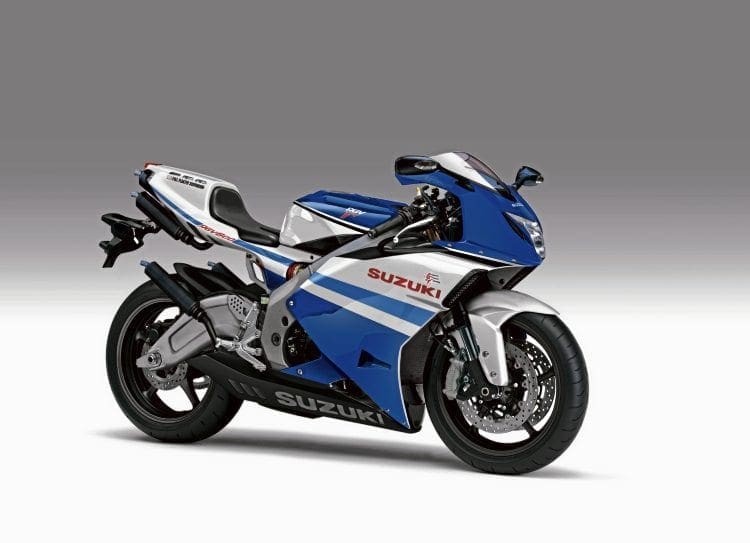 1985 was the year Suzuki's RG500 long-awaited answer to the Yamaha RD500 appeared. With a longer gestation period the RG had the time to see the opposition's hand, then come up with something that would beat it… and it did. Not only was the RG more powerful, handled and stopped better, but it had a higher level of finish too. Unfortunately, thanks to ever tightening legislation which would eventually consign large capacity performance strokers to the history books, 1987 — just two years later — would be the final year of production. Suzuki's wild RG500 lives on in the shape of the homebrew hybrid, which is typically an RGV250 chassis (or Aprilia RS250) with a square four RG500 motor shoehorned into the lightweight alloy beam frame. The advantages are obvious; the power of a large capacity stroker in a capable, lightweight frame makes for a trackday weapon to be feared — by the opposition as well as the rider, depending on state of tune. We thought we'd create our own vision as well, but with a twist.
COLOURS
We've had to give an extra box to these, as both the RGV and RG had some cool colours. On these pages and elsewhere in this issue we've got a classic RG scheme, as well as a more modern MotoGP/GSX-R mix of the traditional corporate Suzuki blues, as well as two of the most drop-dead gorgeous race-replica schemes ever seen on a two-stroke: the Pepsi Suzuki scheme of 1989 and the Lucky Strike scheme seen on Kevin Schwantz's 500cc title-winning 1993 RGV500. Yes, we agree — all that's missing would be a super-sexy Skoal Bandit scheme. That was the nads, back in the day.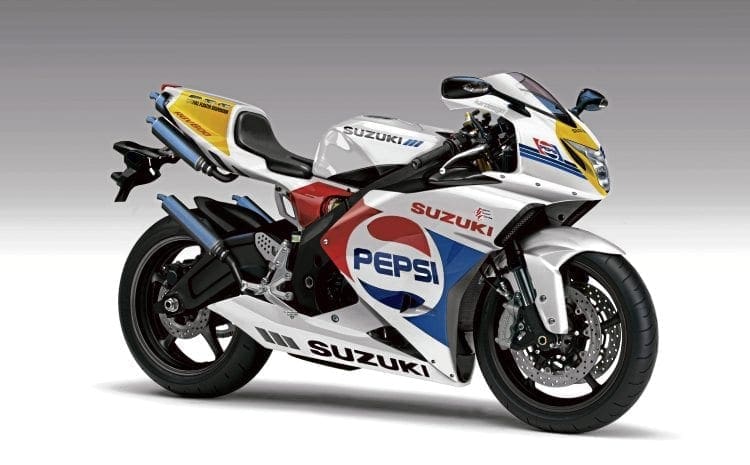 Bodywork
A V4 is always going to run hot and reduce power so keeping things at a workable temperature is a priority, along with weight. Vents channel air around the engine and under the seat where the exhausts live. Less is more, so umpteen bodywork panels (as on the GSX-R) are avoided — for example the seat and tail unit are one-piece carbon fibre. Pillions play havoc with the power-to-weight ratio, hence there is no provision for them which reduces weight further due to the lack of pillion pegs.
Engine
Suzuki could easily take two RGV250 motors (used for a decade between 1987-97 in both the RGV and Wolf as well as flogging a job lot to Aprilia for the RS250), bore them out to 300cc then fuse them together to make a rip-snorting RGV600. In fact, perhaps our own Stan could? With modern ram-air and fuel injection technology we'd look to at least 140bhp — plus with attitude. It can't be that difficult, surely? Pretty please?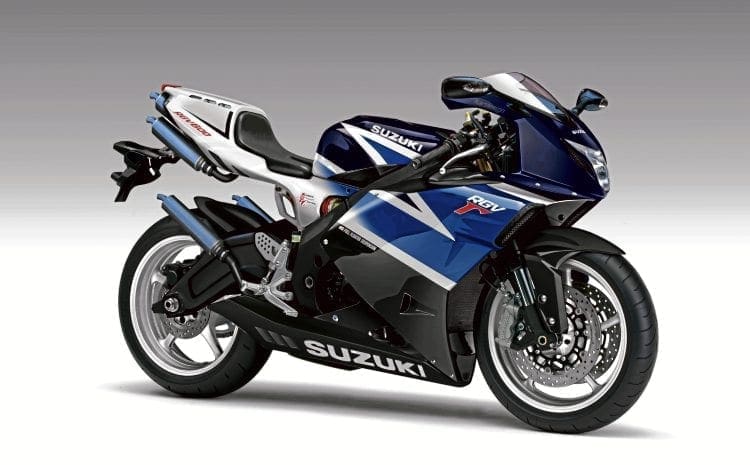 Chassis
Based on the RGV, but heavily modified to handle the extra power and bigger motor, our RGV also wears front forks and brakes from the latest GSX-R 600, wheels and high and low speed damping control from the ever competent R6. The rear shock is situated horizontally to allow room for the rear cylinder expansion chambers and minimise grovelling when it comes to adjusting those all-important damping settings.
Enjoy more Classic Motorcycle Mechanics reading in the monthly magazine.
Click here
to subscribe.
Comments
comments